David and I are anchored in Lunenburg, Nova Scotia when another sailboat pulls up ahead of us to anchor. The man is up front, getting ready to drop the anchor while his female partner is at the helm. They start their maneuvers and begin dropping the anchor. Suddenly the woman is yelling and gesturing, trying to capture her partner's attention. With his head in the anchor locker, he's unable to hear her over the sound of the windlass working.
To grab his attention, the woman leaves the helm unattended, stomps forward in the deck and slams her palm onto her partner's shoulder. With his attention received, she's loudly exclaiming and gesticulating wildly. The whole thing would have been comical except for the fact that Starry Horizons had an unattended vessel drifting closer and closer to us.
We later found out that their engine was unable to shift while they were anchoring. That's pretty serious, but it could have been worse.
That's why you need headsets
A popular gadget aboard cruising boats is what's been nicknamed Marriage Savers – headsets! Marriage Savers used to be a brand of headsets made specifically for cruisers, but are no longer sold.
We used to have a pair of headsets we ordered from Amazon with a clip-on unit that attached to the headset via a cord. Unfortunately, we were never super impressed with them. There was always a lot of static noise, but it got even worse when David had to stick his head in the anchor locker. Part of the problem was that the main unit was attached to our waists. The helm pod, with all the electronics, was between my unit and David's unit.
The most common use is for dropping and retrieving the anchor. Having the unit clipped on to our waistbands meant that when David was in the anchor locker and I was at the helm, the transmission had to pass through the helm pod, main salon, and into the anchor locker. There was often a lot of noise and static. Eventually, we stopped using them in lieu of hand signals.
While sailing on Julia, Tom and Susan had new fancy Bluetooth headsets. They worked very well, so we ordered our own pair before we left Hawaii.
Disclaimer: Out Chasing Stars is a participant in the Amazon Services LLC Associates Program, an affiliate advertising program designed to provide a means for sites to earn advertising fees by advertising and linking to amazon.com
The headsets work incredibly well. We use them while docking, anchoring, or going up the mast. We can talk to each other from anywhere on the boat – while I'm at the helm, David can be in the engine room, forward cabin, or anchor locker.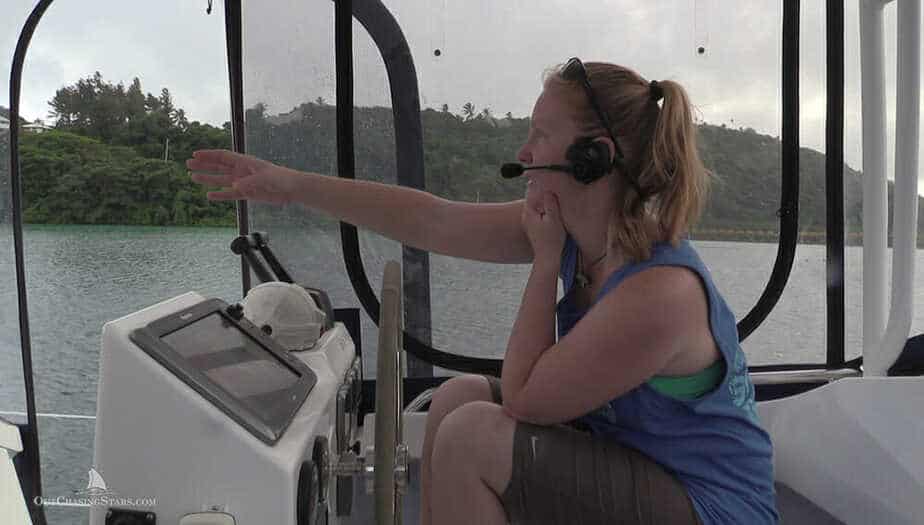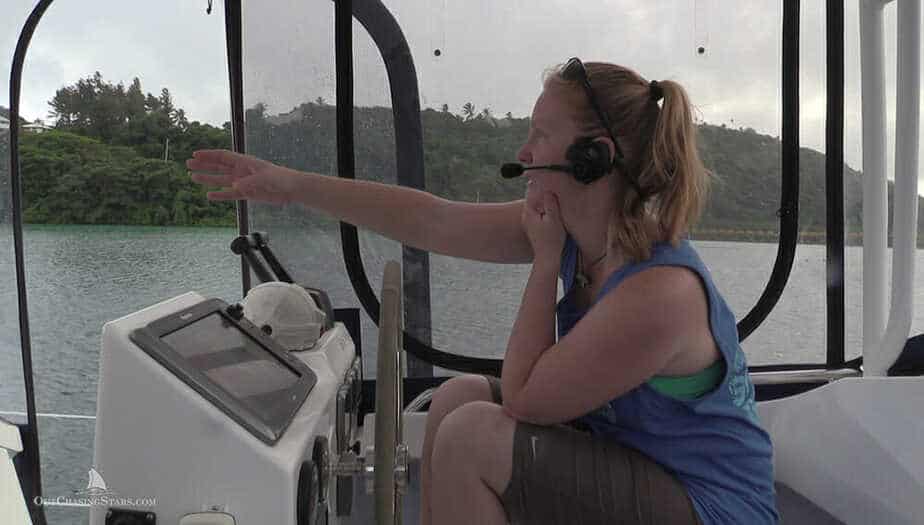 Cruisers still jokingly call headsets "marriage savers", and the name makes a lot of sense. When docking, anchoring, or any other stressful situation, having to yell to be heard can be interpreted as being upset with someone. We avoid all that hassle by being able to speak in a normal voice with each other anytime.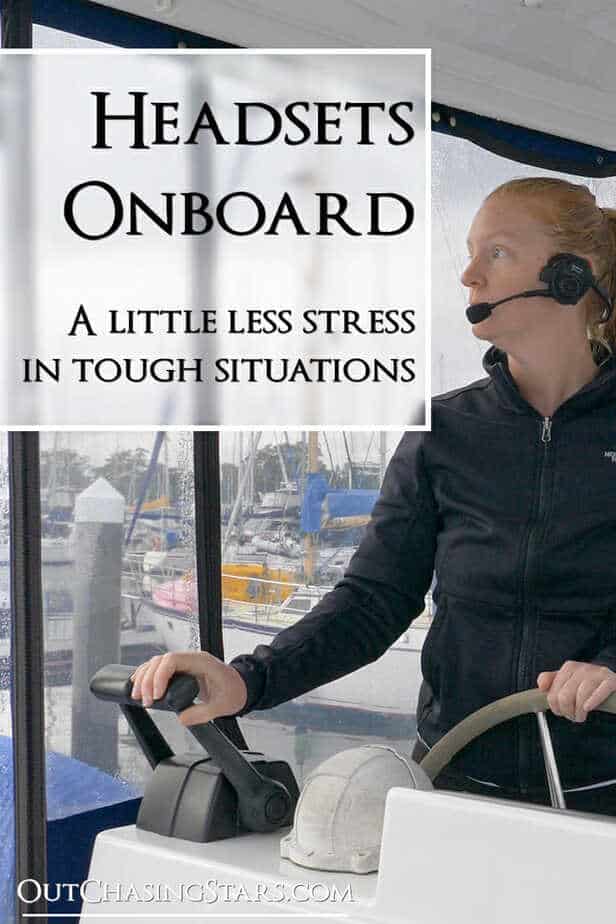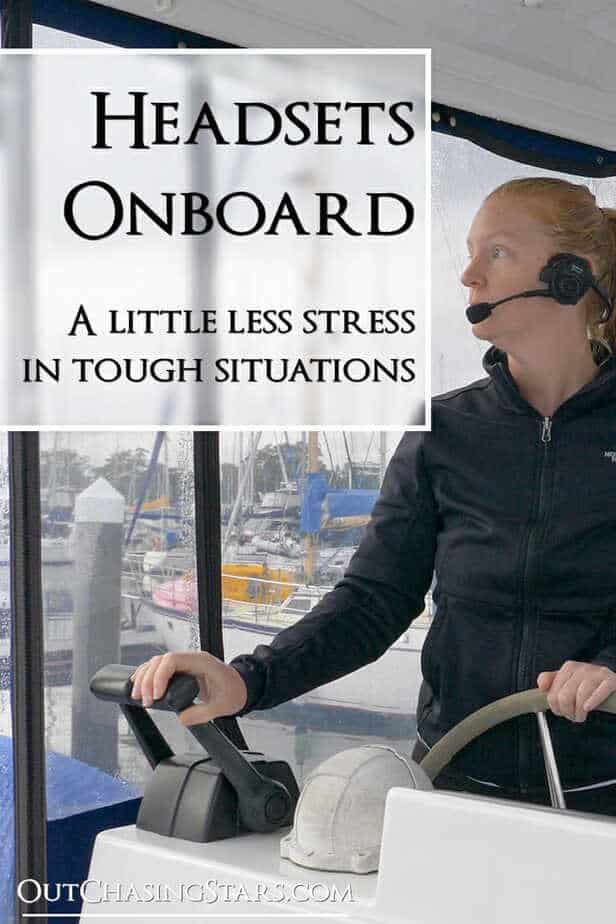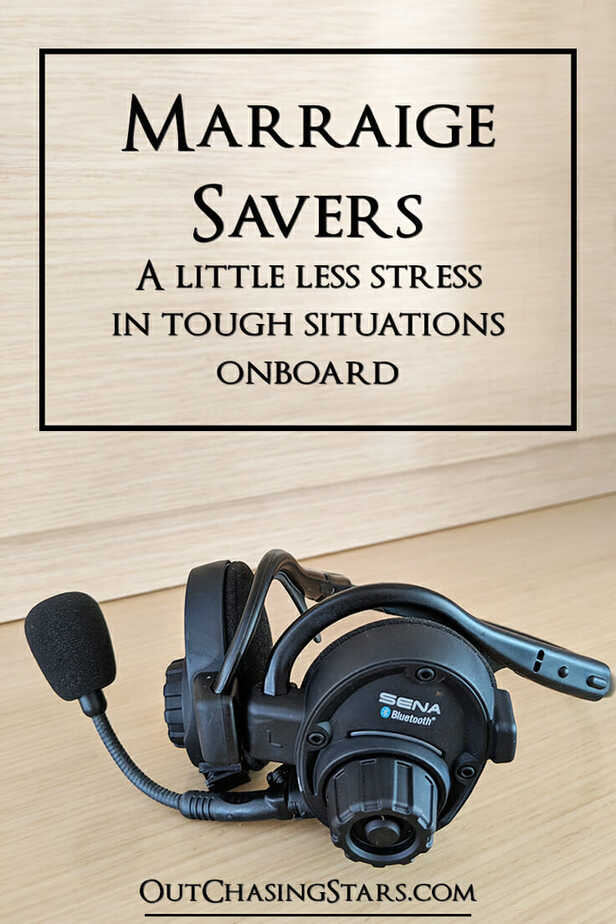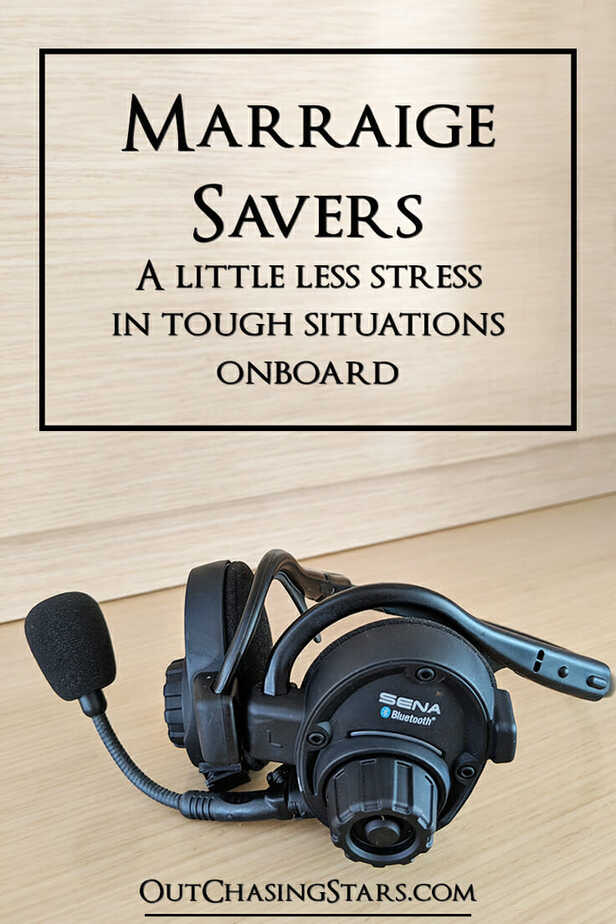 Social Share