Amy "The Admiral" Alton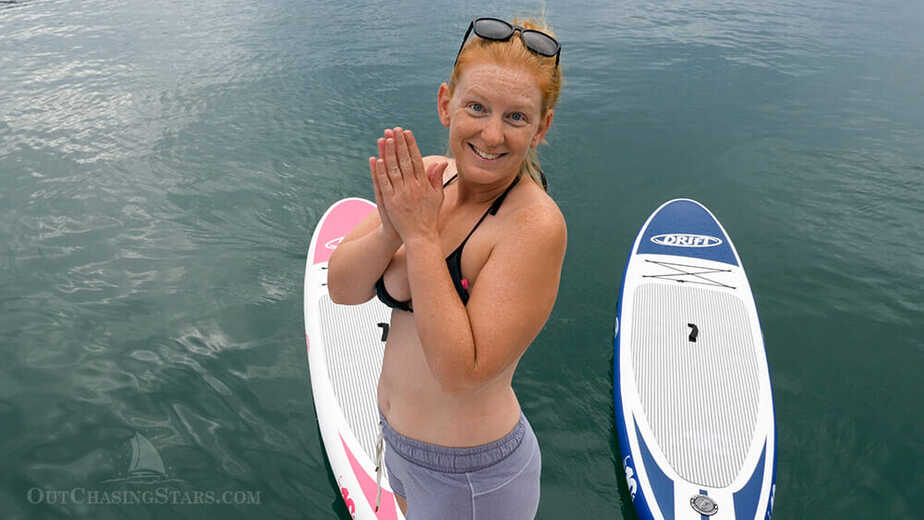 You might say that Amy grew up destined to be around the water. Her grandfather started State Boat Corporation, which ran a fleet of offshore supply vessels, and her dad started Star Fleet Yachts in Kemah, TX, which operated five vessels for private charter or public cruises. In summer camp, Amy started to pick up sailing by singlehanding little sunfish around the lake in Kerrville, Texas. Amy worked at Star Fleet all the way through high school and then left the warmth of Texas for the cold and beauty of upstate New York and school at Rensselaer Polytechnic Institute. After graduating with a degree in Mechanical Engineering (should come in handy on a boat!), she moved back to the Houston area for a job with Flowserve and met David soon after.
Amy had traveled extensively with her dad growing up, including Asia and Australia. She also took a trip around Europe after graduating college. She helped her dad sail his Maine Cat 30 across the Gulf Stream and spent time sailing around the Bahamas. Unfortunately, Amy's dad passed away suddenly in late 2009, and her engineering career was put on hold as she took over Star Fleet, quickly learning about management, balance sheets and boats. With all her experience at Star Fleet, Amy was able to get her 100 ton Masters license and captained the boats when she wasn't busy working on everything else.
Now, Amy enjoys photography, writing, reading, and painting watercolors in her free time.
See Amy's Author Page at Cruising World Magazine: https://www.cruisingworld.com/authors/amy-alton
Amy's Guest Posts on other blogs:
Read more: 5 Things We Use All the Time
David "The Captain" Alton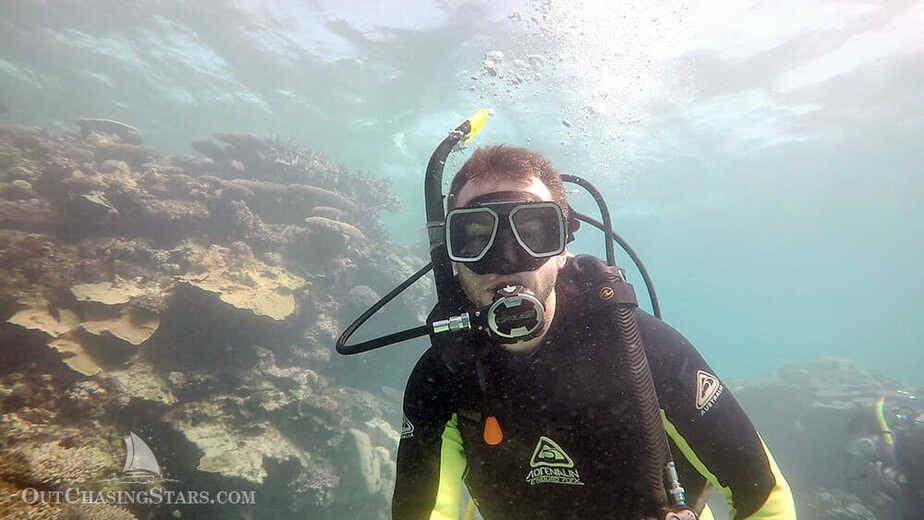 It comes as a bit of a surprise to most who knew him in his younger years that David has ended up with such an affinity for the water. He thinks he has his Admiral to thank (or blame!). He grew up in the beautiful Northwest before moving to Texas for the last few years of high school. A degree in Finance from Texas A&M followed along with a study abroad in Vienna, Austria that helped him realize just how much of the world there is to see. That lead to a career with Shell where he worked in New Orleans and Houston in various Finance and Commercial roles. While he really enjoyed the work and the friends he met through Shell, he remains most thankful that the company brought him to Houston where he met Amy.
Meeting Amy really opened his eyes to a whole new world on the water. After moving to Kemah so that Amy could run Star Fleet, David was taught how to sail on a Maine Cat 30 by the best sailor and captain he's ever met. Thus started his love affair with boats. The questions starting flowing rapidly and haven't stopped since. Eventually, he had enough confidence/experience to charter bigger cats and try his hand at crewing during some beach cat races. At the same time, he worked his way up to obtaining his 100 ton Masters license which has allowed him to captain the Star Fleet boats and get even more experience on the water.
Read More: How we Stay in Touch While Out At Sea
The Story of Us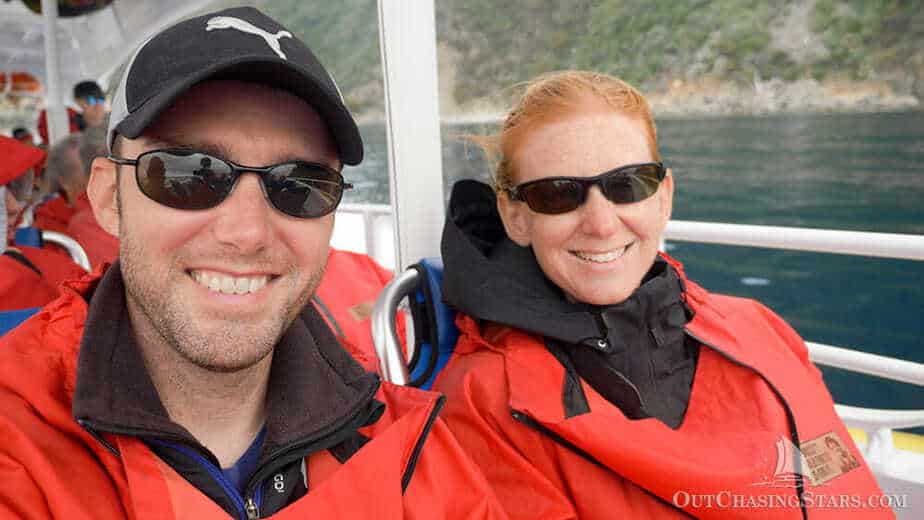 We met in Houston in November of 2008. Amy likes to say that she knew David was a keeper when on their third date, he managed to break one wine glass while attempting to open a wine bottle before they ate dinner, and then manage to break another one while he was doing the dishes. The next time they got together, David had a set of wine glasses to replace the ones he broke, and also a plastic one just for his use!
We both really enjoy traveling and have been extremely fortunate to travel to several countries together. We got engaged in Costa Rica, had our honeymoon in Roatan, Honduras and have also been to the World Cup in South Africa, Dubai, England, France, the BVI's, Belize, St. Martin, St. Barts, St. Kitts and Nevis. All this travel just made us desire even more and our experience with Star Fleet gave us the confidence to buy Starry Horizons and take off on a circumnavigation.
Featured In
X Days in Y: Meet the Couple Sailing Around the World
Two Drifters: Love on the Road