THIS POST MAY CONTAIN AFFILIATE LINKS. PLEASE READ OUR DISCLOSURE FOR MORE INFO.
We've had a great week with our friends!
Bronwyn and Tony, my best friend since sixth grade and her hubby, flew in on Monday. We met them at King's Square in St George's (a 10 minute/$15 taxi ride from the airport). As the weather was forecasted to be crap most of this week, we got B and Tony settled in and then left for a quick snorkel trip. We took the short hike (.8km) over to Tabacco Bay and arrived there around 4. We all dove into the cold water and snorkeled around the rocks. The water was cloudy, so we were less than impressed with the view. We did bring cheez-it's and feed the fish and saw a few LARGE parrot fish.
B and Tony had bought Goslings Rum at the duty free (for half the cost of the store here). We spent the evening imbibing on Dark and Stormies and having a great grilled dinner of some lamb kabobs from the premade section of the Somers Market.
Tuesday was sunny with a good amount of wind. Tony hadn't been sailing before so we packed up and headed out for a sail. The conditions were beautiful with 15-ish knots of wind and full sun. Unfortunately, Bronwyn gets seasick and the waves were choppy enough to have her feeling crappy…and then it got even worse when we turned back and B "christened" Starry Horizons. Sorry B!
Anchored safely back in St George, we dinghied to get Jacky and John, just arrived from Houston. Jacky is the owner of 3 Men Movers, a fantastic moving company in Houston, and John is the owner of ROSI. I know them through "our" Vistage group. J&J hadn't eaten so we popped into White Horse Tavern for lunch.
St George
After getting settled on the boat we left to enjoy the glorious day with a hike. We walked up and over to St Catherine's Fort, and then we walked around the island, stopping at overlooks, forts, and beaches. The road itself wasn't terribly nice; we passed the dairy farm and all the related smells, but it was a lovely day and we enjoyed the time outdoors.
Hamilton
Wednesday was a dreary and windy day. John is a big fishing guy, and he wanted to go to Hamilton to stop at a fishing store and pick up some light tackle, so David took us to shore in the dinghy and the five of us went to Hamilton via bus. First, we had lunch (Italian) and B, Tony and I toured the cathedral while John picked out fishing gear. Then we walked down to the harbour to see the cruise ships and Front Street activity before catching the bus back.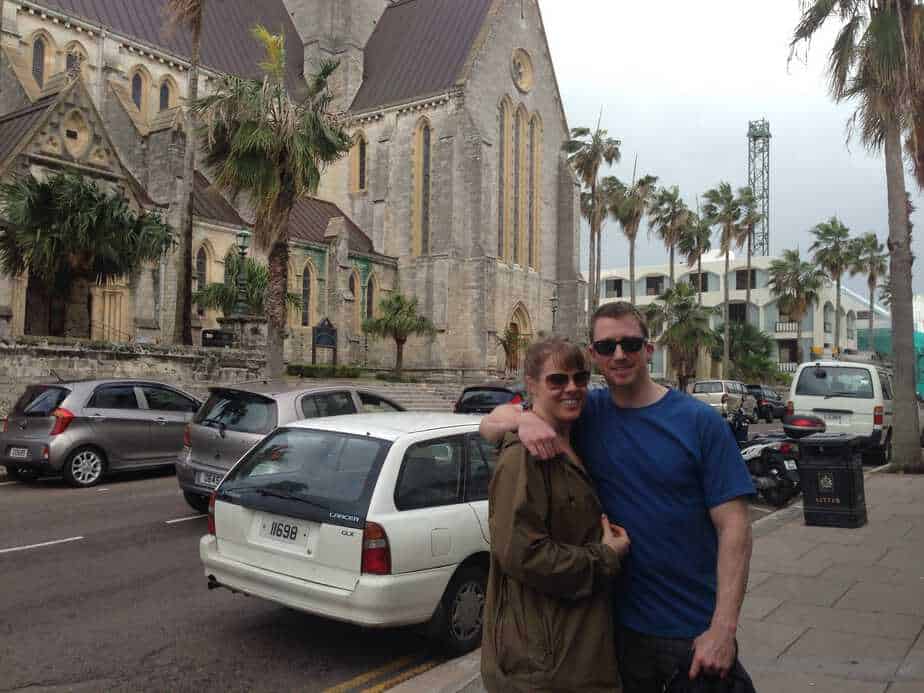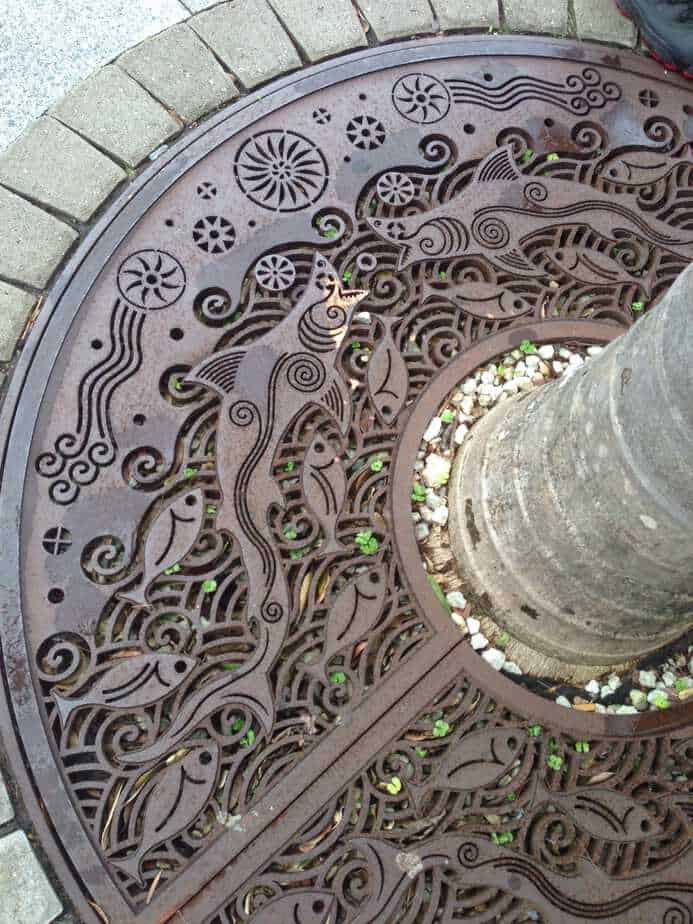 Fishing in Bermuda
Thursday John got the fishing gear rigged up and we spent a slow and sunny morning fishing. We were catching a lot of fish, mostly snappers, which were too small to keep. We did land three large enough – two snappers and a grey triggerfish – and John showed me how to fillet them.
Crystal & Fantasy Caves
Before it got too late, we packed up a picnic lunch and headed to the Crystal & Fantasy Caves. These underground caves were spectacular! We actually enjoyed the Fantasy Cave more than the Crystal Cave (which probably had to do with our amazing guide and the smaller group size). We definitely recommend visiting them. The grounds themselves are also very nice, with large grassy areas and tropical vegetation. We stopped at the ice cream stand next door before heading back to Starry Horizons.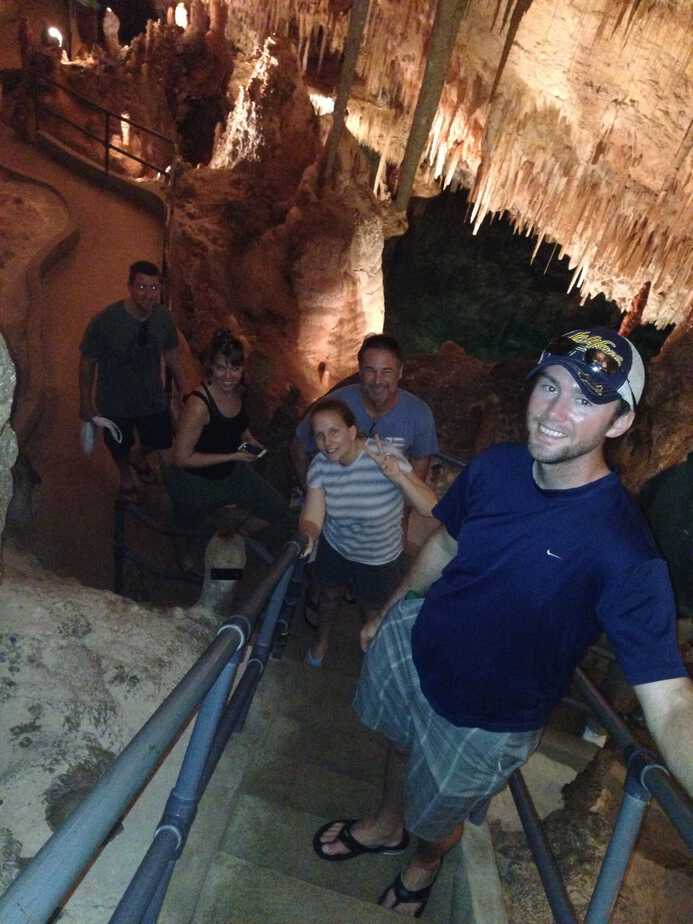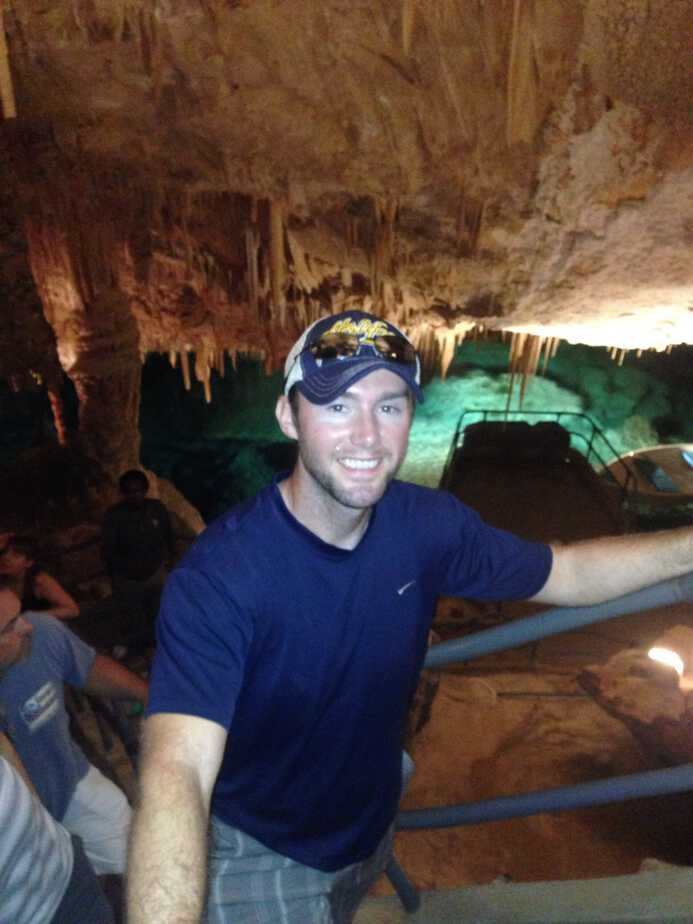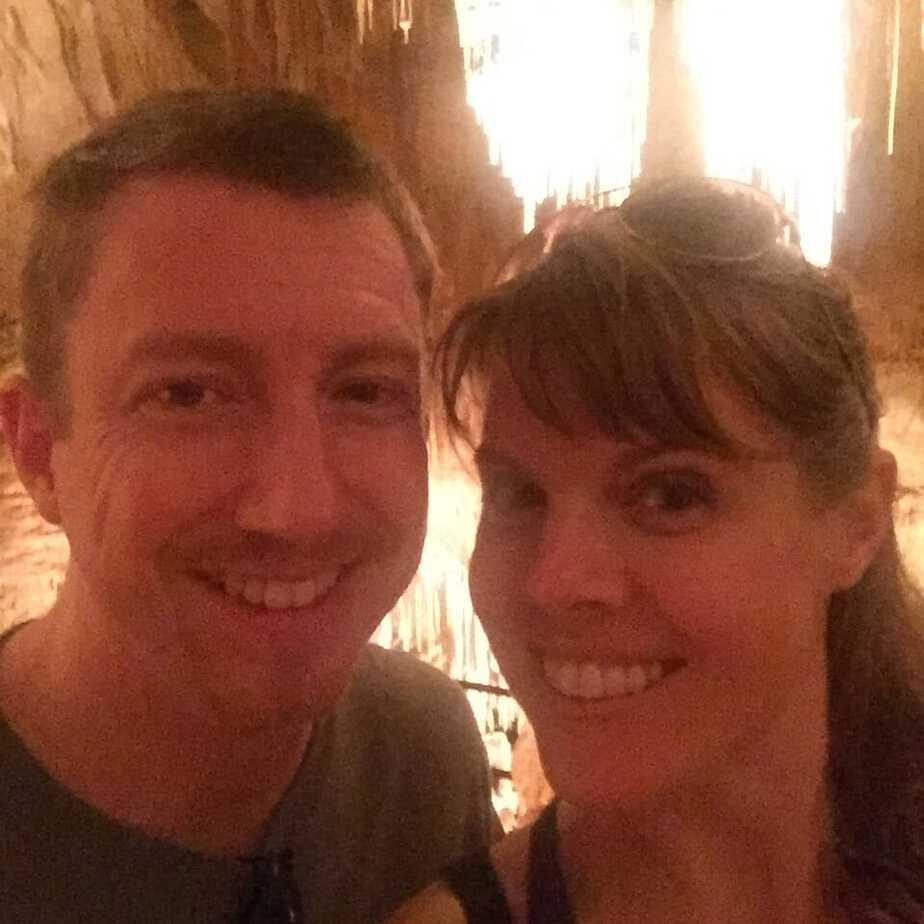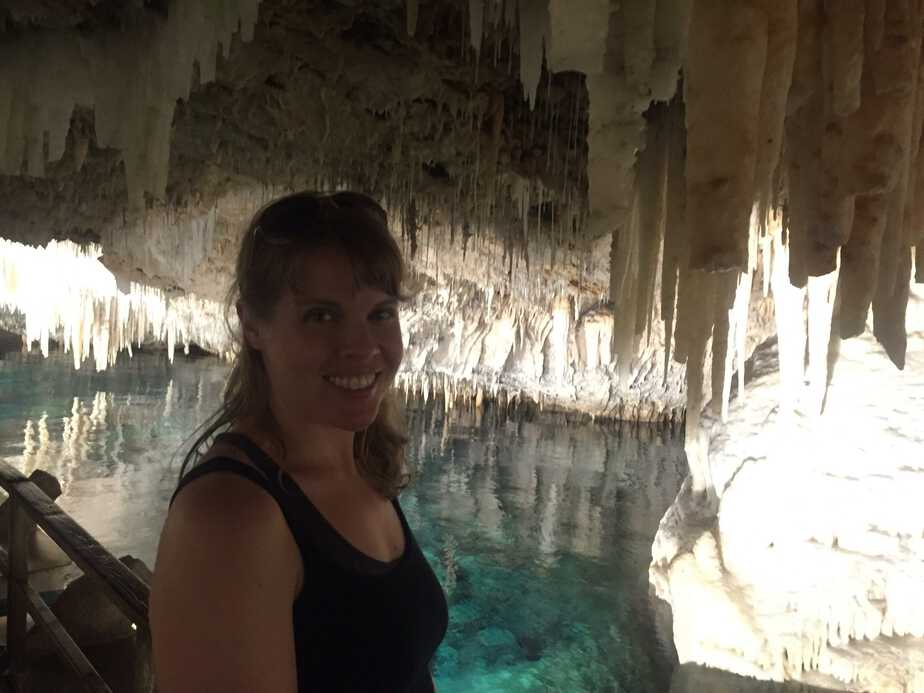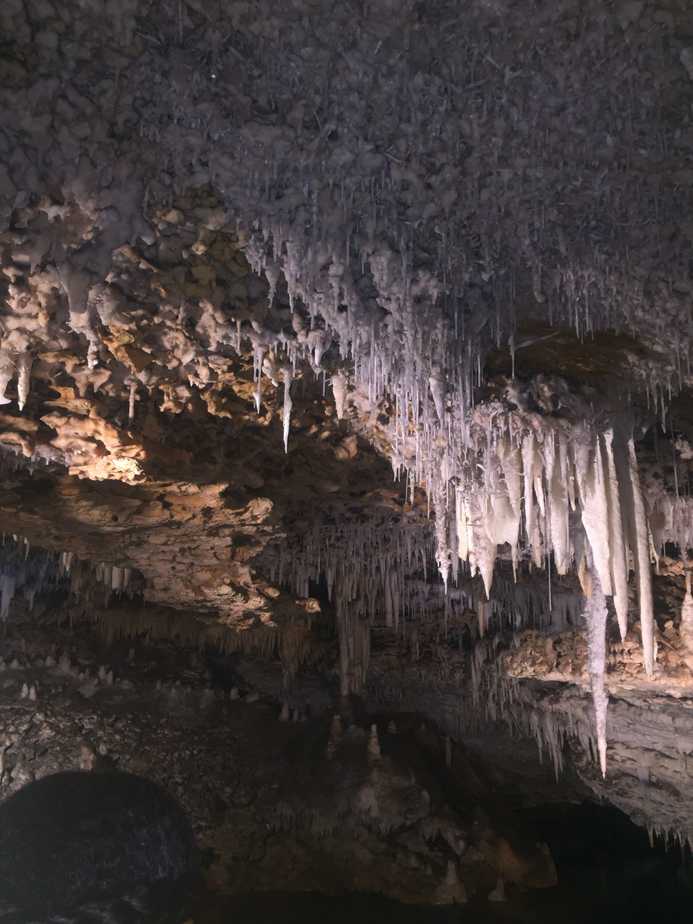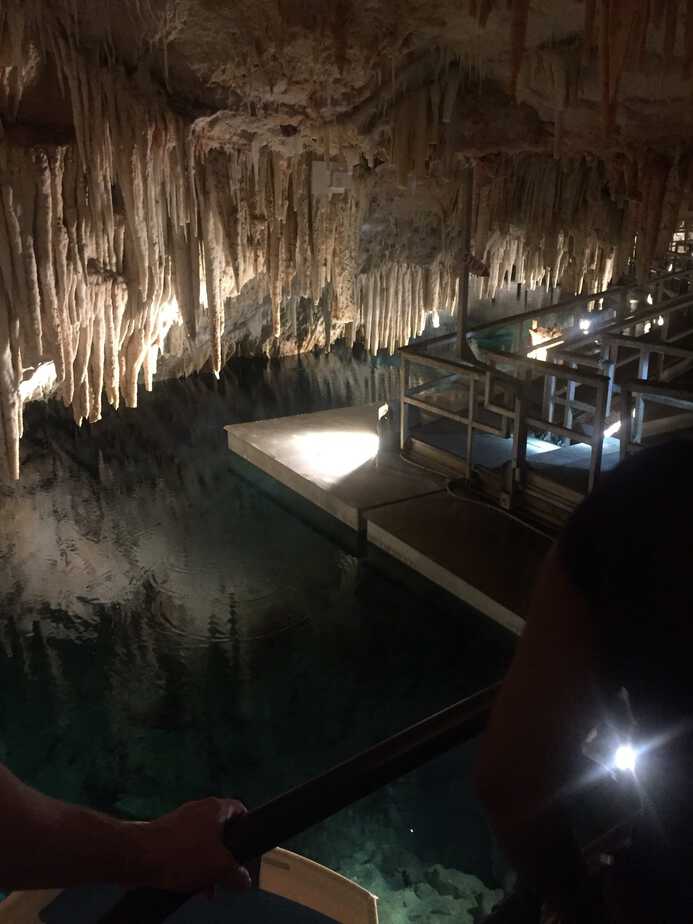 We resumed fishing off SH until passed midnight! At one point we had B on one transom and me on the other and John running back and forth, helping us bait our line, release a fish, or offer words of encouragement. It was probably the most I've ever held a fishing line, and we easily brought in a lot of fish – mostly throw back snappers. It was a lot of fun!
South Shore Beaches
Friday morning was great for more fishing, and then we decided to head out to the South Shore for a beach day. We took the bus to Hamilton, stopped for lunch, and then took another bus to Warick Long Bay. During lunch, the weather turned, and the hot sun was replaced with gray clouds and sprinkles of rain. We soldiered on anyway, and enjoyed the view of the beach, rocks, and waves, even if it was only for a short walk.
Dining out in St George
We headed back to SH to clean ourselves up. We stopped at White Horse Tavern for nachos and happy hour, and then had a really great dinner at The Tempest.
Swizzle Inn
Saturday was our last day with our guests. We'd caught a few more snappers Thursday night, so I fried them up for breakfast with potato pancakes. Everyone packed up and then we headed to the Swizzle Inn to (Swagger Out) and watch the World Cup Rugby Game. Our friends left for the airport in the middle of the game, and we were very sad to see them go! David and I watched the rest of the game and returned to an empty Starry Horizons.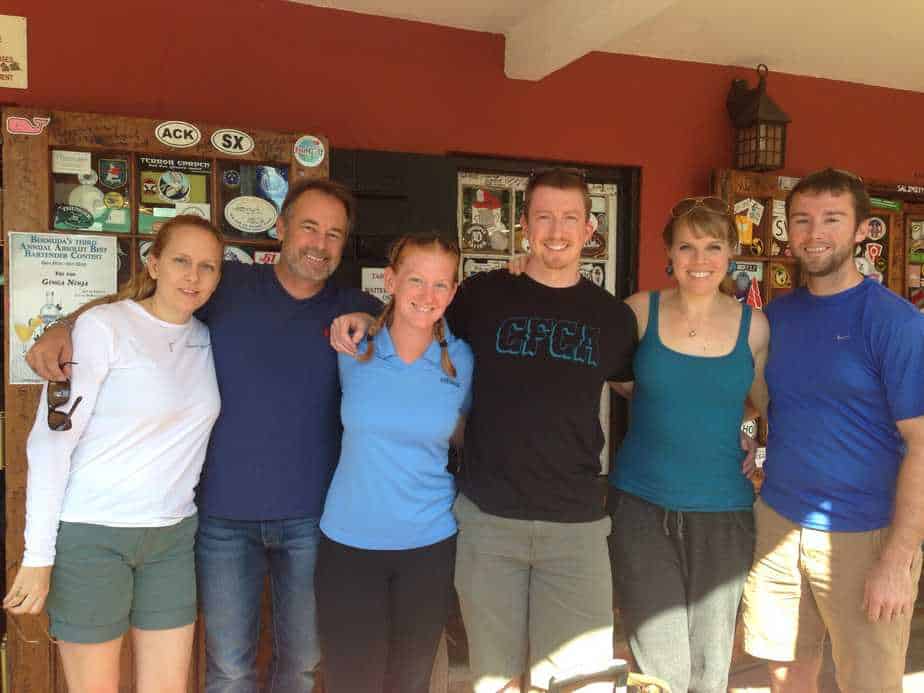 As a gift to us, John left us with the two new rods, and quite a bit of equipment he bought to go with it. We hope the lessons he gave us stick and we can do the new rods justice – and put food on the table!
St George's Anchorage
Our impressions of Bermuda so far have been really nice. Our anchorage here in St George's, just off of Ordinance Island, is great holding and only 15 feet deep. The dinghy dock is convenient, easy walking to lots of tourist destinations, beaches, and the buses.
Getting Around Bermuda
The bus system is pretty great. You can buy a sheet of 15 tickets for $25 (3 zone) or $37.50 (14 zone). The 14 zone tickets will get you all the way to Hamilton, the main city. The grocery store in St George's has everything we need (except UHT milk – still looking). There is even a really nice public restroom in King's Square (nicer than most of the restaurants' restrooms nearby). We've contemplated moving elsewhere, but Hamilton is louder, busier, and more touristy. Why bother?
We were looking at a weather window to leave tonight for the BVIs, but there is a low pressure system building later this week so we've decided to stay tucked in here. Unfortunately, that system is heading north for Bermuda next week so we have probably added another week into our stay here. I'm sure we will find ways to entertain ourselves!
Watch the Video: Bermuda Bound
Social Share