THIS POST MAY CONTAIN AFFILIATE LINKS. PLEASE READ OUR DISCLOSURE FOR MORE INFO.
Since arriving in Bermuda, we've been recuperating from our passage. Oh and CLEANING EVERYTHING. It's amazing how dirty and cluttered the boat gets over a passage. We are really bad about putting things away while out, so everything we've used is still out and about.
The weather has not cooperated much either. Last week was very windy, cloudy, and occasionally rainy. We had two boats around us re-position their anchors. Fortunately Mac Daddy has held very well. The weather doesn't make good for drying clothes or getting power from our solar panels. We did a couple loads in the washer/dryer off the generator, but then yesterday was nice and sunny, so we washed all the sheets and towels and the last of the cold weather clothes and then hung everything out to dry. Today has been a nice day as well. David's got big plans to wash Starry Horizons down and I went for a run! Here's some pics of the view: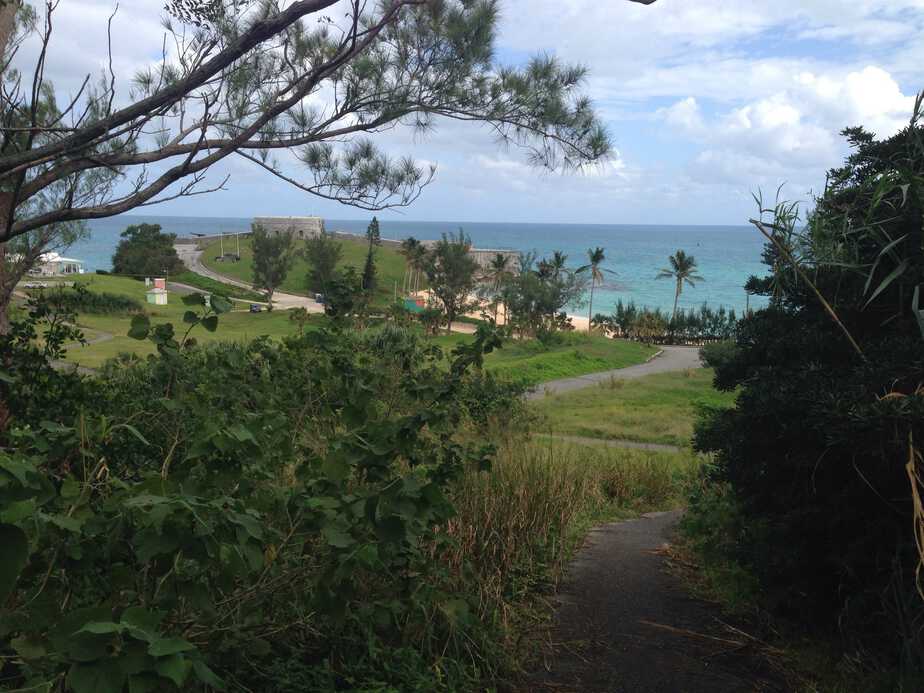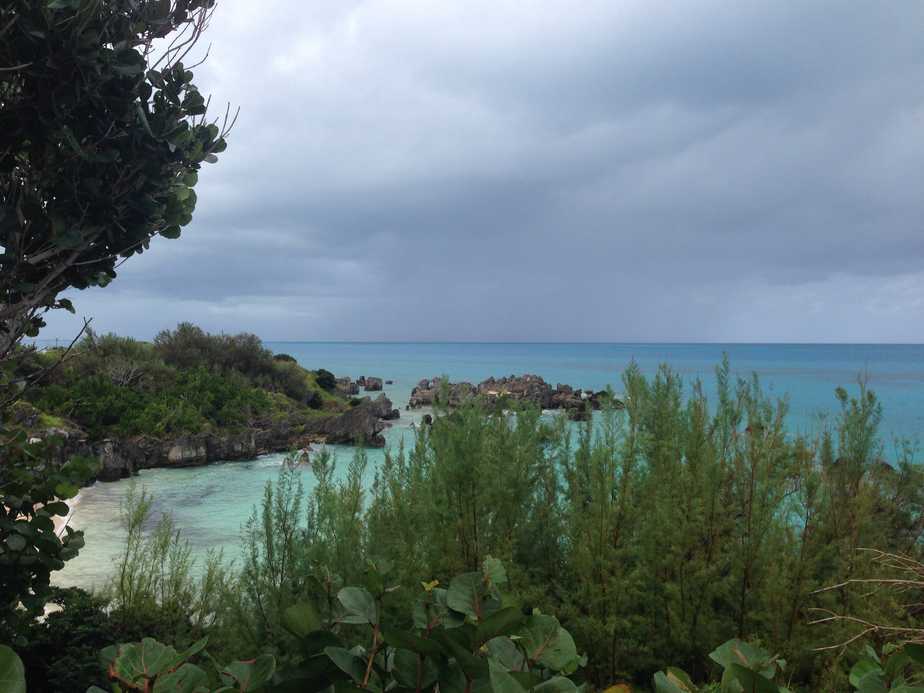 We're getting the boat all cleaned and provisioned up because we have GUESTS COMING! I am very excited. Bronwyn, my Maid of Honor and I her Matron of Honor, all around best friend since 6th grade, plus hubby Tony, arrive tomorrow and stay through Saturday. On Tuesday, my friend, mentor, role model and amazing business woman Jacky and her fiance John arrive, and they stay through Monday.
I'd been told that things were expensive in Bermuda, and yes, they are! Here in St George I shopped at Somers Supermarket. It's a well stocked store, even for specialty items like soy milk or smoked salmon. Tell the cashier you are on a yacht and you get 5% off. In the back they have a hot prepared foods buffet, which looks to be popular for lunch take-out.
Here's some prices we paid:
1 Dozen Eggs $4.95
Rotisserie Chicken $11.99
Pack of thick-sliced, Oscar Meyer bacon $7.99
Eggplant $3.99/lb
Zucchinis $2.99/lb
5 lbs of red potatoes $5.99
Bermudan Pumpkin $2.39/lb
3 heads of romaine lettuce $6.99
Red Pepper $5.99/lb
Lamb Kabobs $8.99/lb
Ground Beef $4.99/lb
2.5 lbs of frozen Tyson chicken breasts $11.35 ($4.54/lb)
5 lbs of frozen Tyson drumsticks and thighs $15.99 ($3.20/lb)
So our fridge and freezer are quite full to feed 6 people for a week. And we've got big plans to get out and see the sights in Bermuda.
Watch the Video: Bermuda Bound
Social Share