It's been five nights since our arrival into Halifax, and now we are leaving!
We arrived Wednesday to the Royal Nova Scotia Yacht Squadron, got cleared in (C&I came and did a very thorough check of our boat) and checked the internet. We were immediately welcomed by our neighbors, and everyone we met was very friendly and offered us rides or even to borrow their car if we needed. We did accept one ride to the bank to get some Canadian dollars (we are very sad that no one around here seems to call them loonies). Then we took off for dinner to the North End of Halifax, and had some good pizza at Salvatore's Pizzaiolo Trottoria. From the RNSYS, it's about a $20 CAD cab ride. It was nice to go out and have some fun on Thomas' last night with us.
Thursday morning we relaxed on the boat before sending Thomas off after lunch. David got to work giving Starry Horizon's port side a good scrubbing. The docks here are floating and extremely low to the water. So low, that our fenders sit in the water to protect us. Not so good for our fenders, but from the dock we have access to most of our freeboard, so David took care of some stains that needed attention. While he did that, I cleaned up inside. It's amazing how many things get pulled out and never put away when you are on passage. Plus having 3 people aboard for 9 days meant we were overdue for general cleaning.
After David finished the port side, we moved over to a different dock to have a 50 Amp shore power connection. Once plugged in, I started laundry (and did 4 loads) and David scrubbed the starboard side. That night, we made a new friend, Louise, who I met on the Facebook group, Women Who Sail. Louise is a member at RNSYS, and offered to come by and discuss our cruising plans. She also, very kindly, brought us a cruising guide of Cape Brenton. We talked for two hours, while she showed us locations she'd been to and what she thought was worth stopping at and what wasn't. We've got plenty waypoints on our charts now for us to explore.
The next morning, David did the general deck cleaning, which hadn't been done in our cockpit in a while. Then, we went to the bus stop to catch a ride up to the Binnacle, which is a local chandlery. We didn't realize you need exact change to ride the bus. All we had was twenties, but the driver took us on anyway, thankfully. The Binnacle is very well stocked, and we were surprised to find everything we were looking for, which was the proper sealant to rebed the windows in our hard top (which despite David rebedding them are still leaking) and replacement lines for our main and genoa sheets (the factory lines are not the highest quality and are slightly too big for the stoppers). In fact, the Binnacle even drove us back to RNSYS!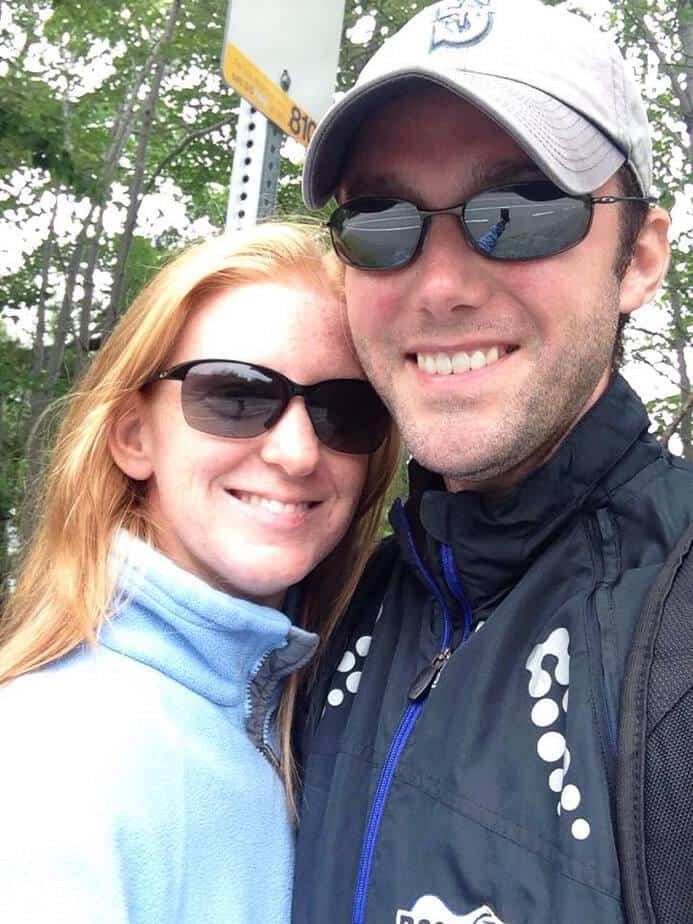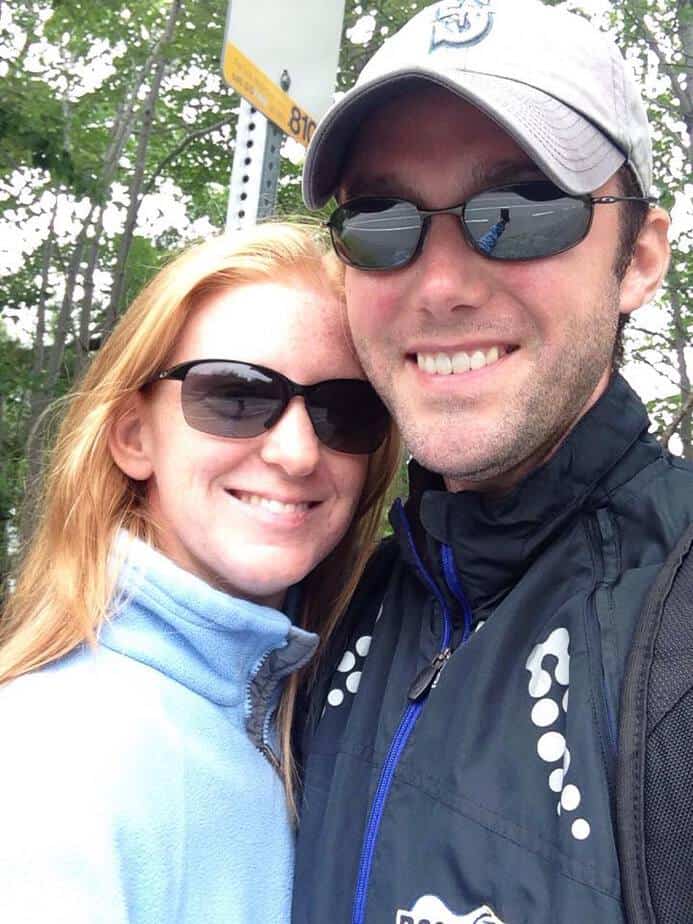 At the squadron, we changed the lines and then moved over to the fuel dock to refuel. It's always a big cringe when we do that – it usually runs us $500! After refueling, we paid our dockage ($2.05CAD/foot = $90CAD/night) and departed for downtown Halifax.
We had called ahead to reserve the dock, and we easily found it following the landmarks and coordinates I was given over the phone. WOW! We are right in the heart of Halifax, which is an amazingly quaint big city. The entire waterfront is developed, and has various docking opportunities up and down the length. In fact, you can reserve a dock for the daytime for free, and the evening rate is reasonable ($1.75CAD/foot = $77CAD/night). Our dock is in Bishop's Landing, which is overlooked by several high-end restaurants and apartments. Going north, we are a few blocks away from the Maritime Museum, plus shops, restaurants, and outdoor venues. South bound, we have the Seaport Area, with the Seaport Farmer's Market every day and the Pier 21 immigration museum. Leaving the waterfront, there is a short walk to the citadel. And of course….free wifi.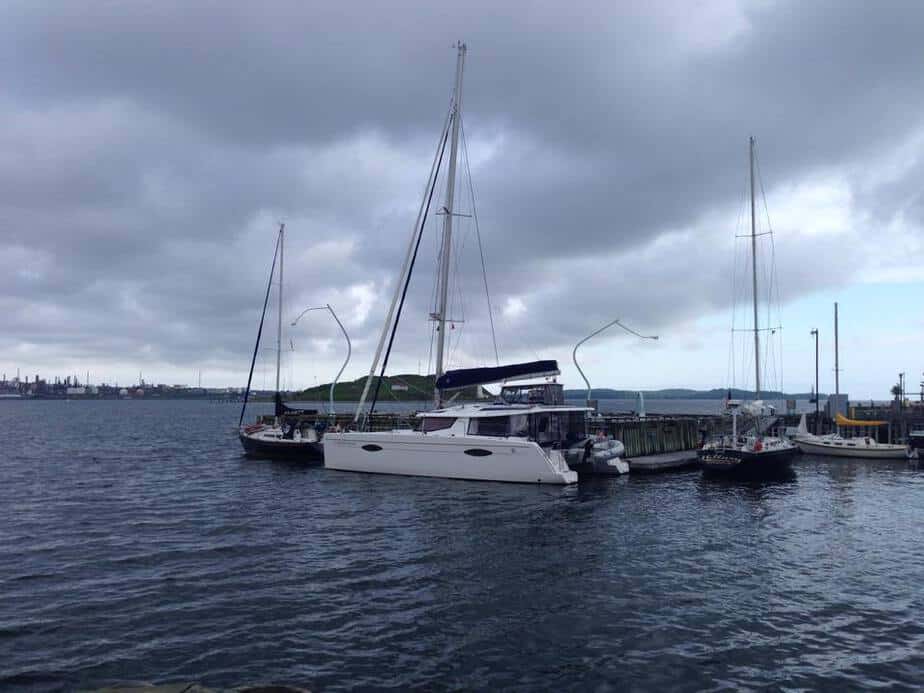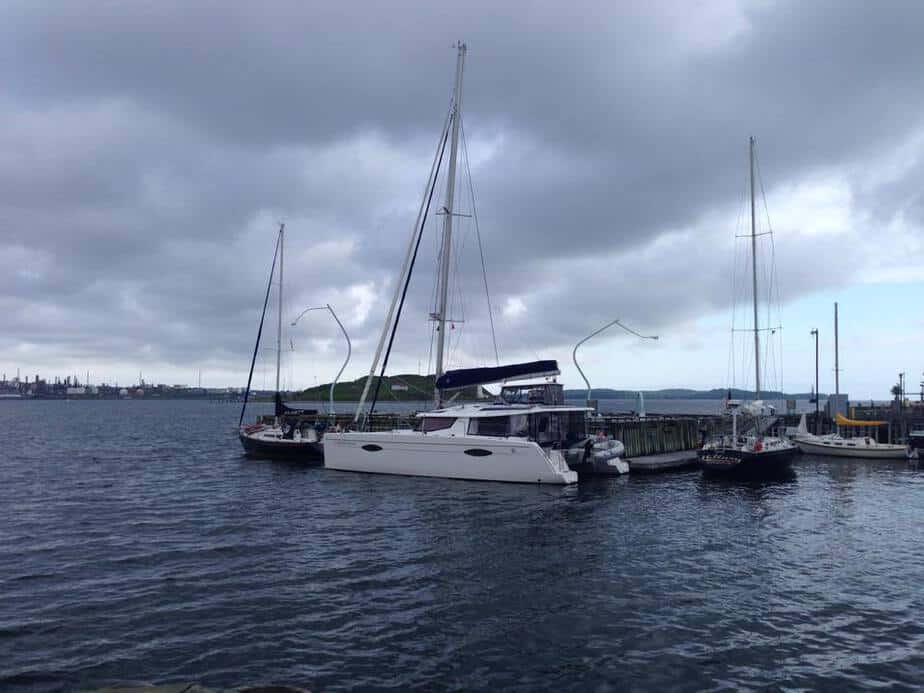 Being right downtown has it's disadvantages. We'e brought everything inside from the boat, just to be safe, and always lock up. Especially being a boat our size, we get a fair number of lookie-loos, many even stopping to take pictures of our girl. What they don't realize is that with our window screens, they can't see in, but we can see out! However, every one has been nice, there are security guards patrolling, and we've meet a few neighbors. In fact, we learned about the plans of a FP Orana, named 44 North, which is sailing from Breton on Monday to arrive in Halifax Tuesday. We will be sure to keep an eye out, as we should be passing them!
Along the waterfront are a lot of interesting businesses. In particular, there are several re-purposed shipping containers. They serve as an outdoor beer garden, a bike rental shop, a segway rental shop, and a kayak rental shop. There are also small shacks along the way, with goods or food for sale. One in particular we stopped at was the Canadian Sea Turtle Network, where we learned that we should be on the lookout for leatherback turtles, who come up to Canada from the Caribbean to feed on jellyfish. There were also several tourism offices that we stopped in to poke around.
We popped into an Irish pub called the Old Triangle for dinner, back to the waterfront for a maple syrup beaver tail (flat pastry) and back to the boat for an early bed.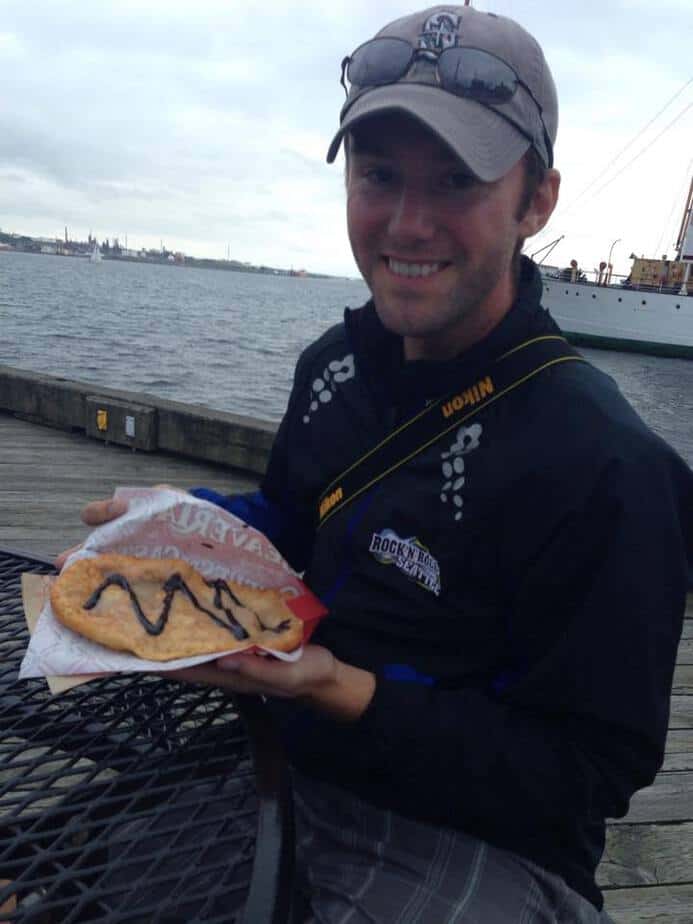 Saturday morning, we got up and went to the Seaport Farmer's Market, mostly to check it out. We had breakfast of German pastries there, and I bought some vegetables and chicken breast. At 1:30, we headed out to cheer and support at the Halifax Pride parade, which was a lot of fun, even though it was quite cold, windy, and misty. Afterwards, we rewarded ourselves with hot cocoa and then headed over to the Maritime Museum.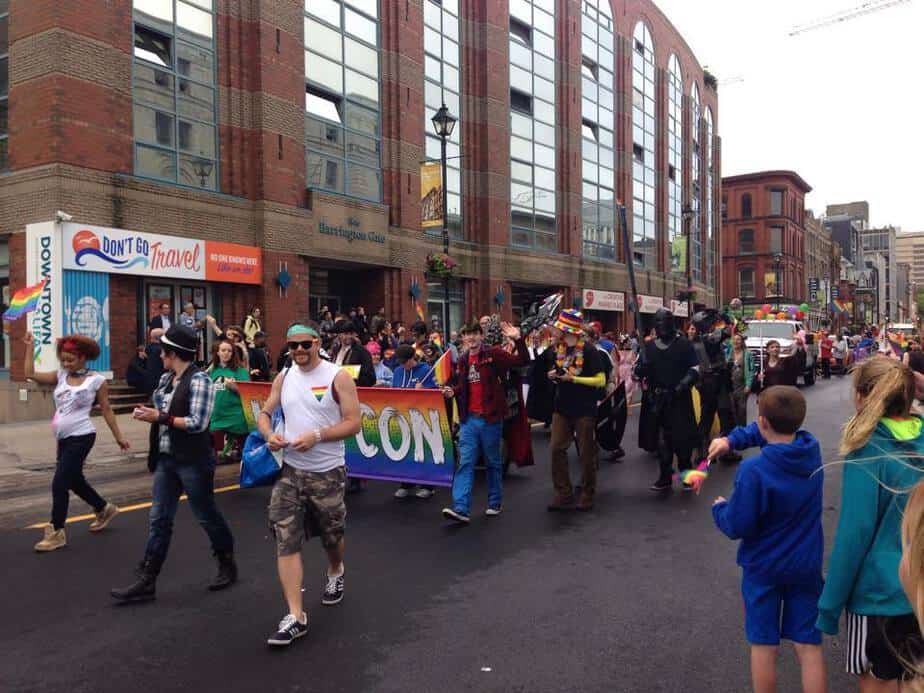 The museum showcased the naval history of Nova Scotia, and also had exhibits on treasure hunting, the Cunard family and company, the explosion of 1917, and the Titanic. We didn't know much about the explosion, but, in short, in 1917 two ships collided in the Halifax Harbour. One ship was full of explosives, and shortly after the collision, the ship exploded. The blast was the largest man-made blast up until nuclear devices. Thousands of people died, and an entire section of Halifax (now the North End) was effectively flattened. The Titanic is tied to Halifax because of the rescue effort provided. Halifax was the closest port, so most of the ships that responded were Haligonian (that's right – Haligonian). In fact, most of the bodies recovered from the Titanic are buried here.
Yesterday (Sunday) we had a lazy morning and then set off for poutine for lunch (pulled pork poutine from Smoke's shack on the waterfront), got a Canadian sim card & data plan, and walked around the Spring Garden shopping district and on up to the Citadel. We didn't do the full citadel thing, which is tours and videos and museums. Instead we enjoyed the view from the top of the hill and hiked back down.
We've had a few neighbors come and go here, or had people stop and talk to us about our boat. We also made some new friends, Jessica and Craig and their adorable 3 month old lab mix named Miller. Craig and Jessica sail 29′ Rouge, and are members at RNSYS. I think it's awesome that they can just hop in their boat and putter to downtown to have a date night! They gave us a tour of their cute little boat in exchange for a tour of ours. Again, just like all the Haligonians we've met they were super nice, and told us if we make it to Prospect on our travels we can anchor just off their back yard.
Today, we are departing Halifax. Since the wind is usually from the southwest, that means to travel southwest will be more difficult. So, we are going to travel northeast, skipping all the way up to St Peter's, and enter the Bras d'Or (pronounced bra-door) lakes through the lock. We will spend time cruising the lake system, and then exit again through St Peter's, and slowly make our way all the way down the Nova Scotia coast to Yarmouth. This will allow us to beat into the wind just a little bit every time we want to make progress, instead of beating in one big sail the whole length of the coast.
We will be coming back to Halifax along the way. We both agree Halifax is a very nice city, and is well developed. It'll be hard to beat as we pass through other big cities on our world-wide tour!
Watch the Video: 6 Weeks in Nova Scotia
Social Share