I first mentioned Cruise RO Watermakers back in March after we got back from the Miami Boat Show. Amy and I both liked the fact that the watermakers offered by the company were high output models, used non-proprietary parts and were more straight forward and less complex than some other watermakers. My hope is that this means they're less likely to break, or that when something eventually does go wrong, it will be easier to fix! The one downside to these watermakers is that they (typically – unless you have a significant battery bank/inverter set up) require a generator to operate. Cruise RO suggests a portable Honda generator to power the watermaker, but since we will likely be using our onboard diesel generator on a fairly regular basis for air conditioning or to charge up our batteries, we will be able to make water at the same time.
It took a little while after Miami for us to make up our minds, but we were fortunate in that Rich, one of the owners of Cruise RO and lured by the promise of great Texas BBQ, came to the Southwest International Boat show this year so we were able to meet up with him at the show, get one more demonstration of the unit, and place our order for a 30 gallon/hour model. We will likely not have a generator on our Atlantic crossing, so we had some time before we needed to purchase, but in the interest of crossing one item off our list, we went for it. The 30 GPH model will allow us to have a very plentiful supply of fresh water, which means we don't have to constantly limit ourselves to "Navy Showers", will have lots of fresh drinking water, and will be able to use freshwater washdowns on the boat, which will go a long way to keeping her clean and beautiful.
The Unboxing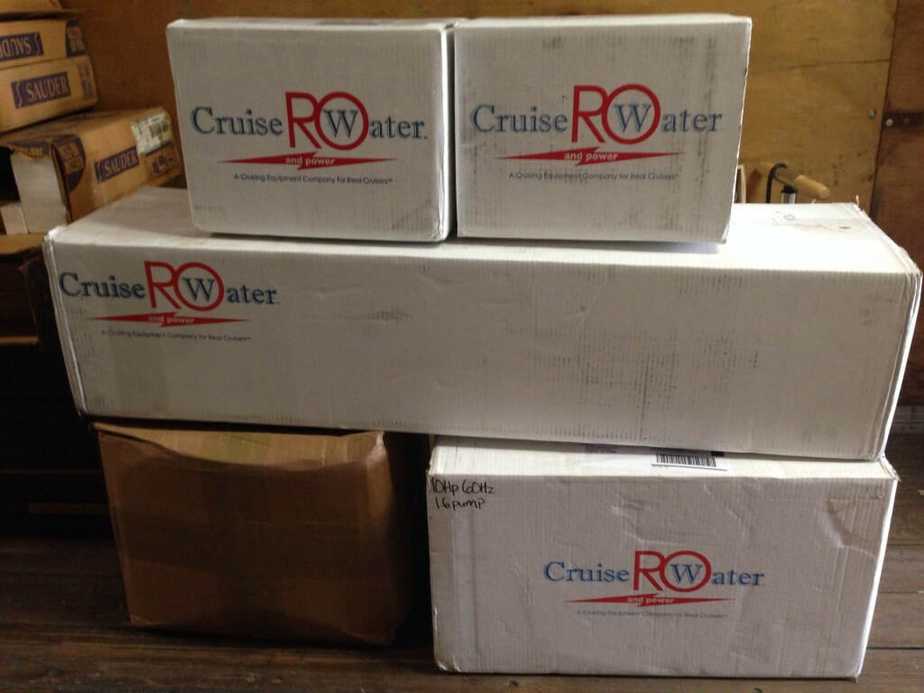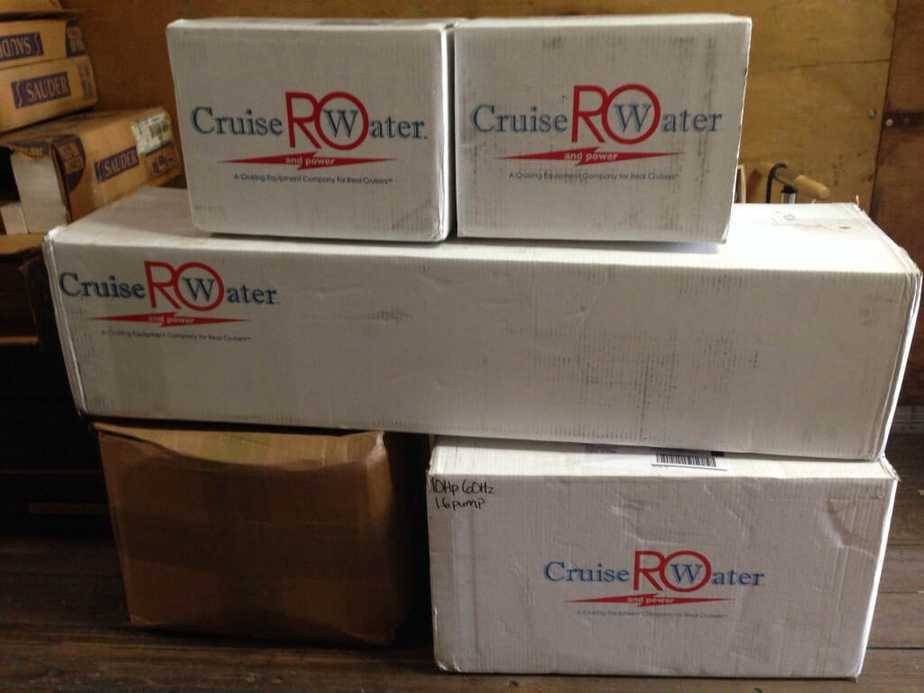 The watermaker came in 5 not so small boxes, so once again we were glad we have a large storage container where we can keep boat items for now. The first (and heaviest!) box housed the high pressure pump and motor assembly. We're setting the boat up with a US based power system, so we chose to go for the 115 VAC/60hz pump motor.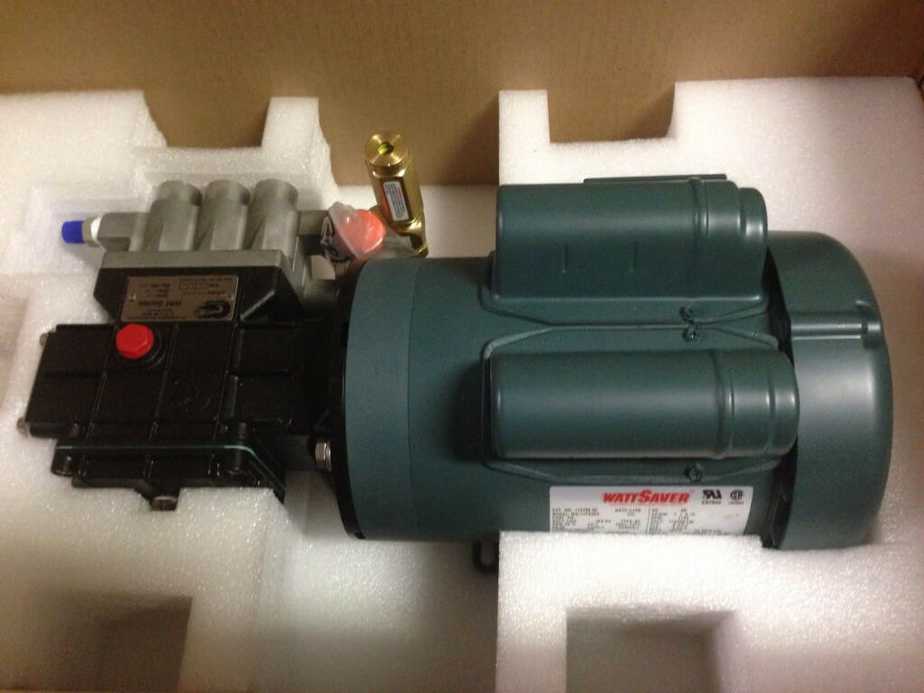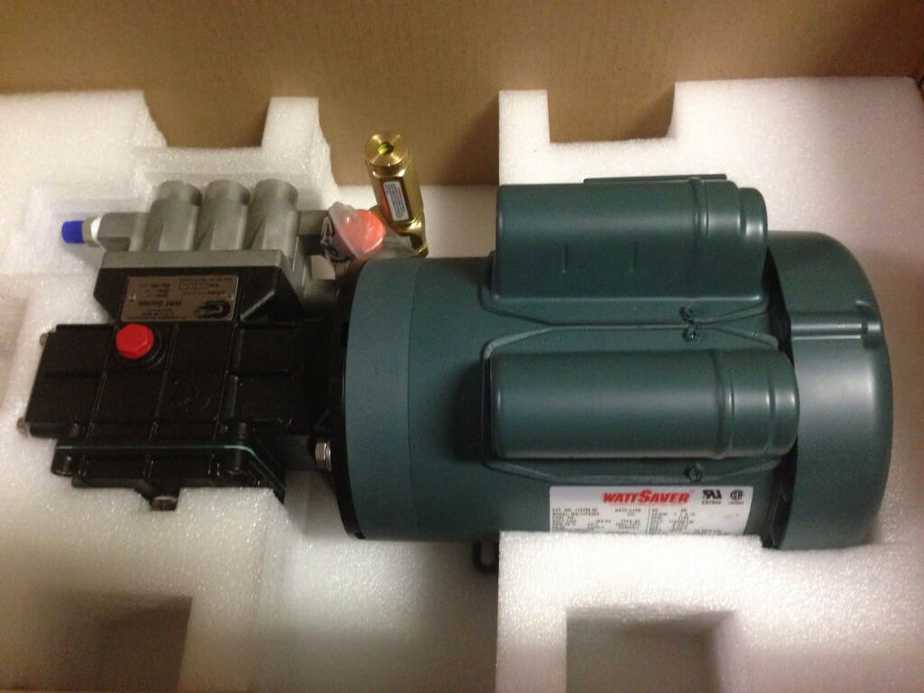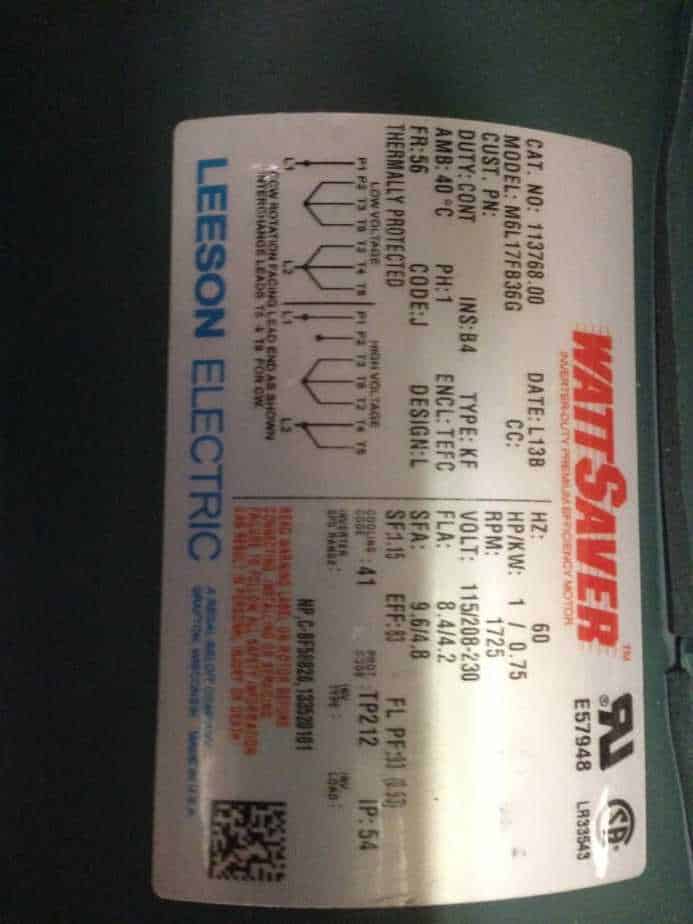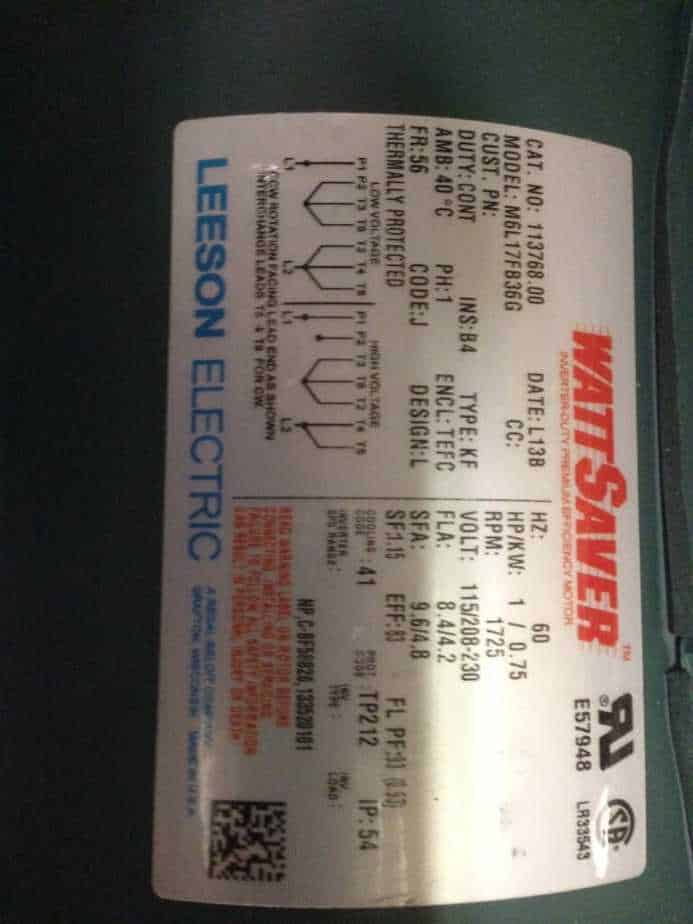 The next big box had the RO Pressure Vessel Assembly. This is where the magic happens. Two Dow membranes are used to hit the 30 gallon per hour water making capacity. And if something happens to one of the membranes, we can re-plumb the system and use the other to still make 20 GPH. Not bad…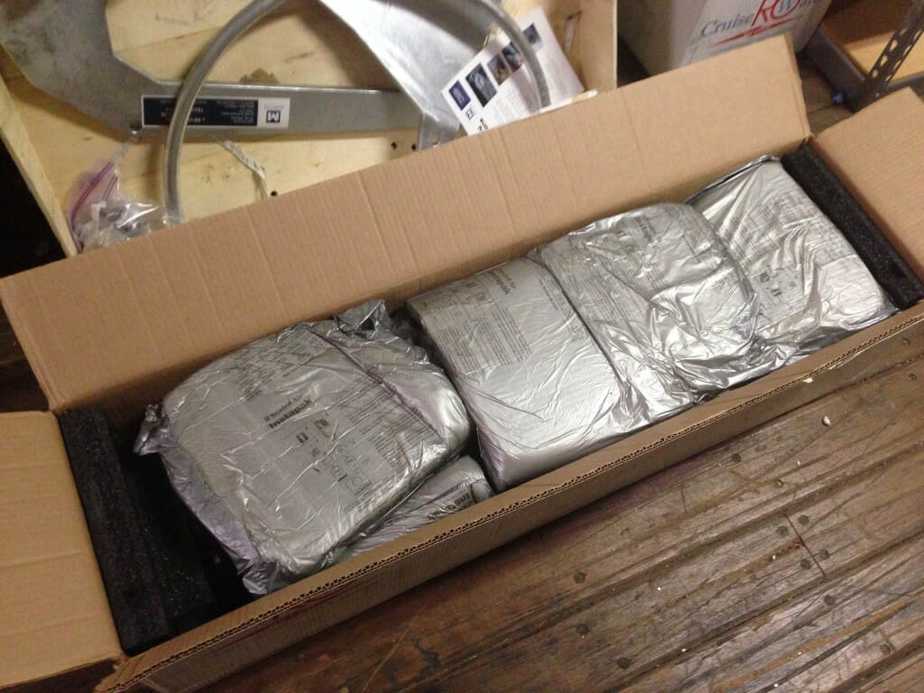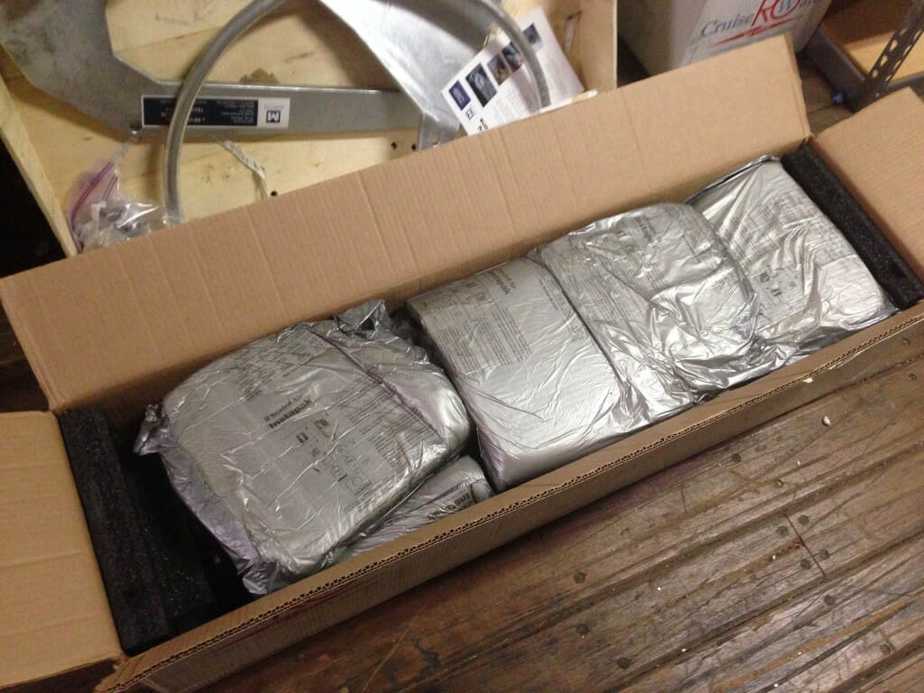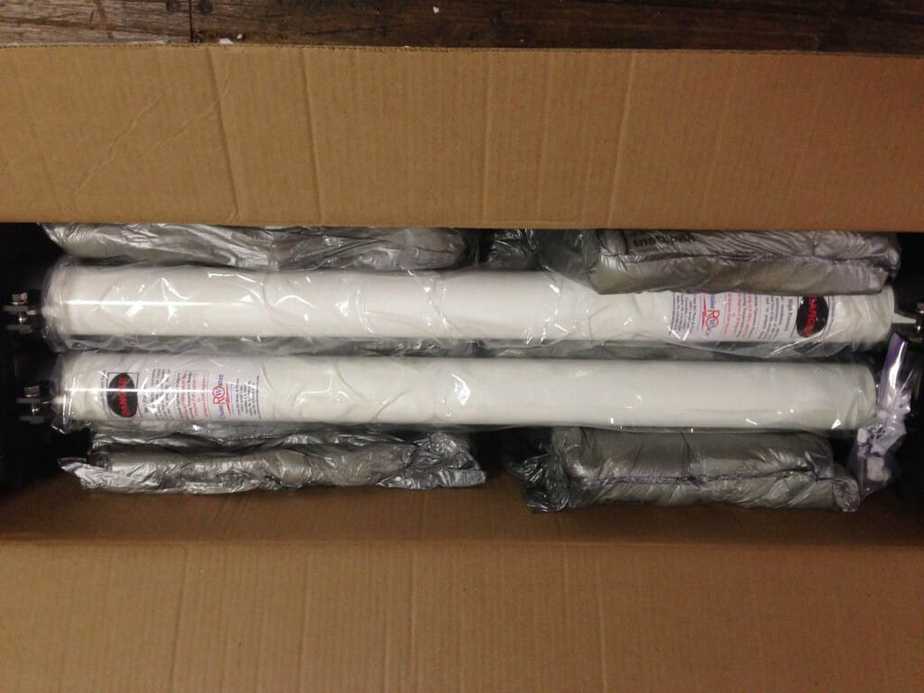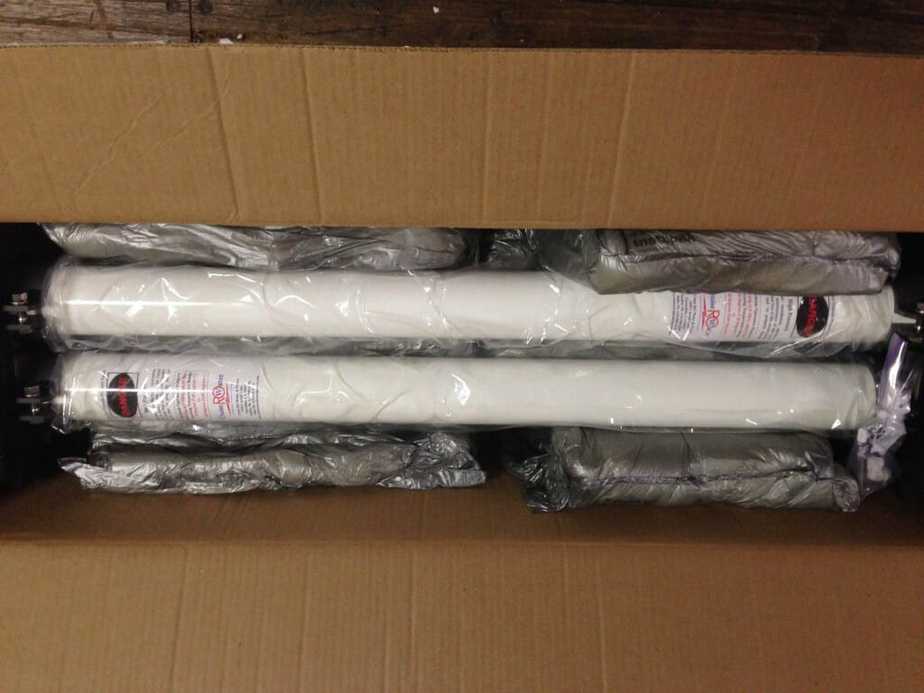 The third box contained the bulk of the whole system, including the 12V Self Priming Boost Pump, Pre-filter Assembly with 20 and 5 micron Prefilters, the Valve and Cleaning Assembly, as well as instructions, tubing and connector fittings.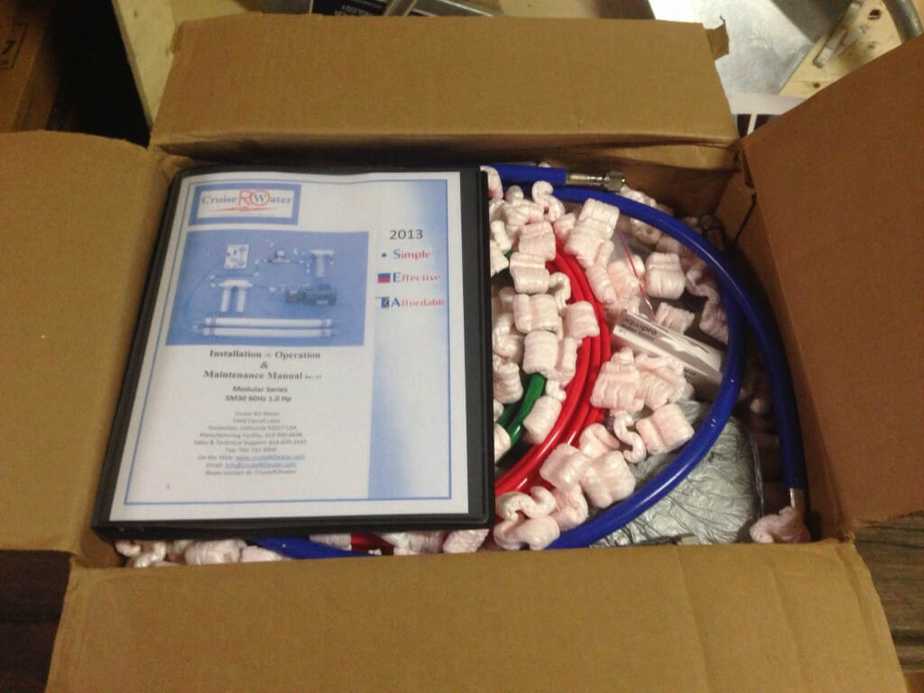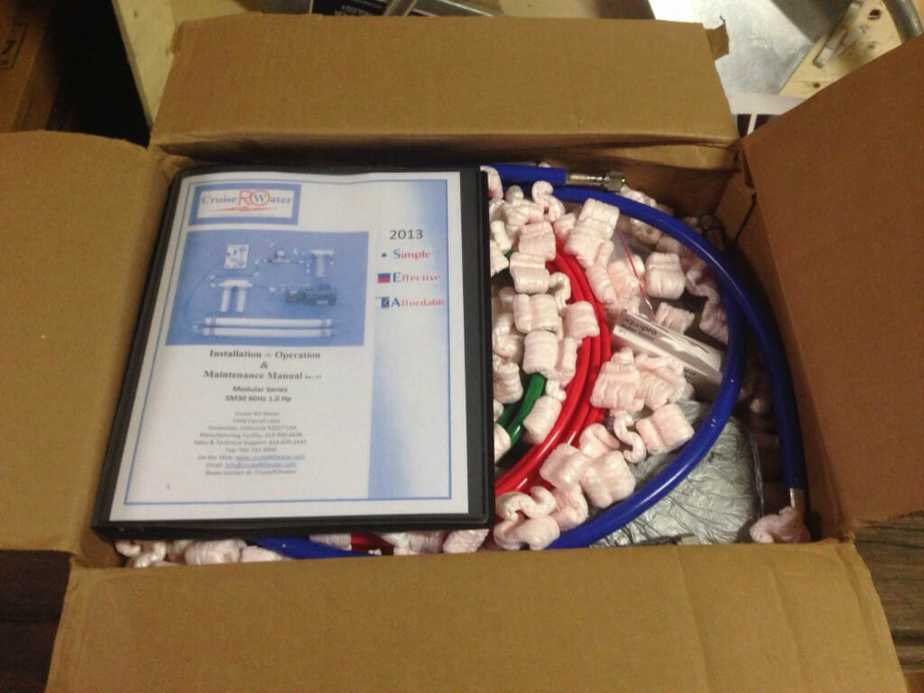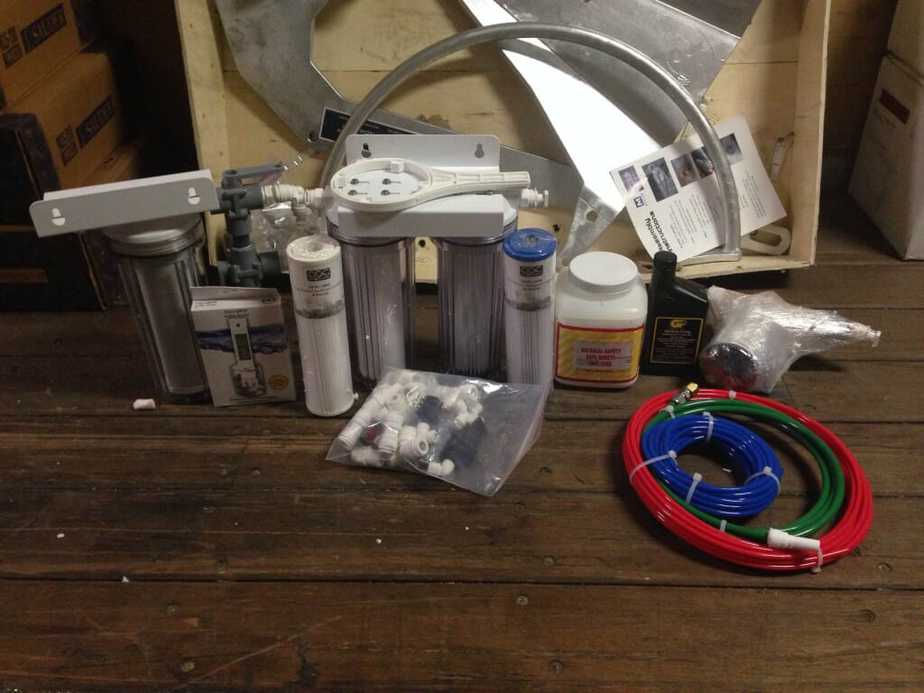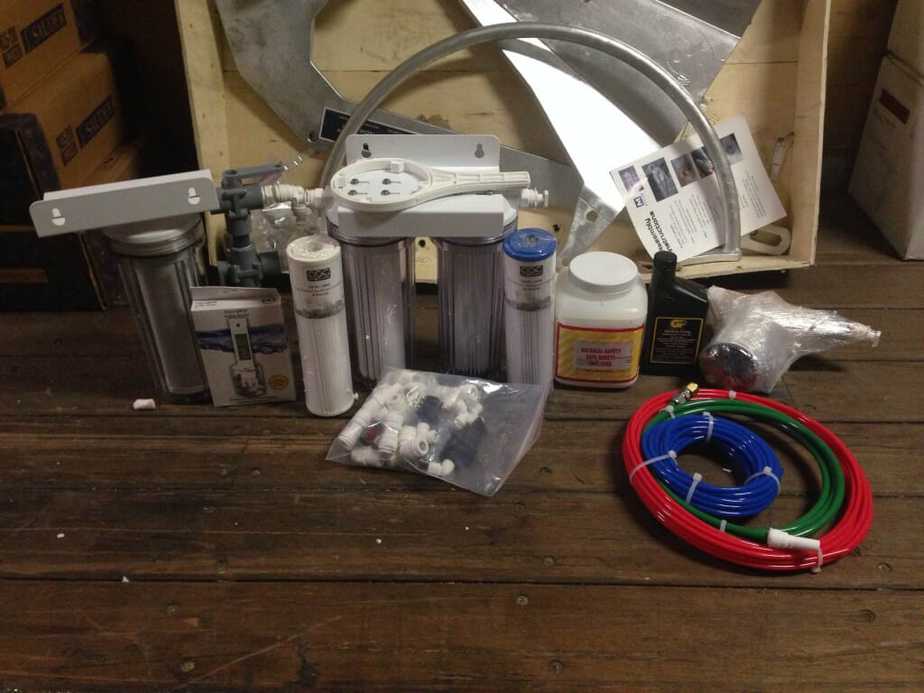 The fourth box contained the optional Remote Panel that includes a flow meter, pressure gauge, selector valve and On/Off switches for both the Boost Pump and High Pressure Pump. This will be a very helpful in providing smooth operation of the system, as well as easy verification that the system is working properly. The panel was well wrapped and protected in the box, so I've included a picture from the Cruise RO website to show what it will look like.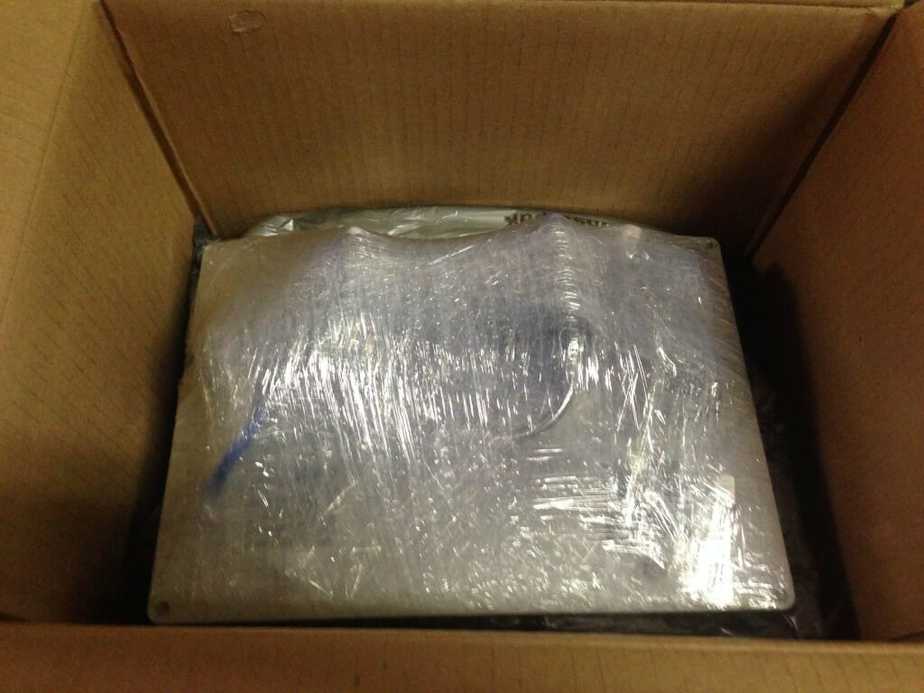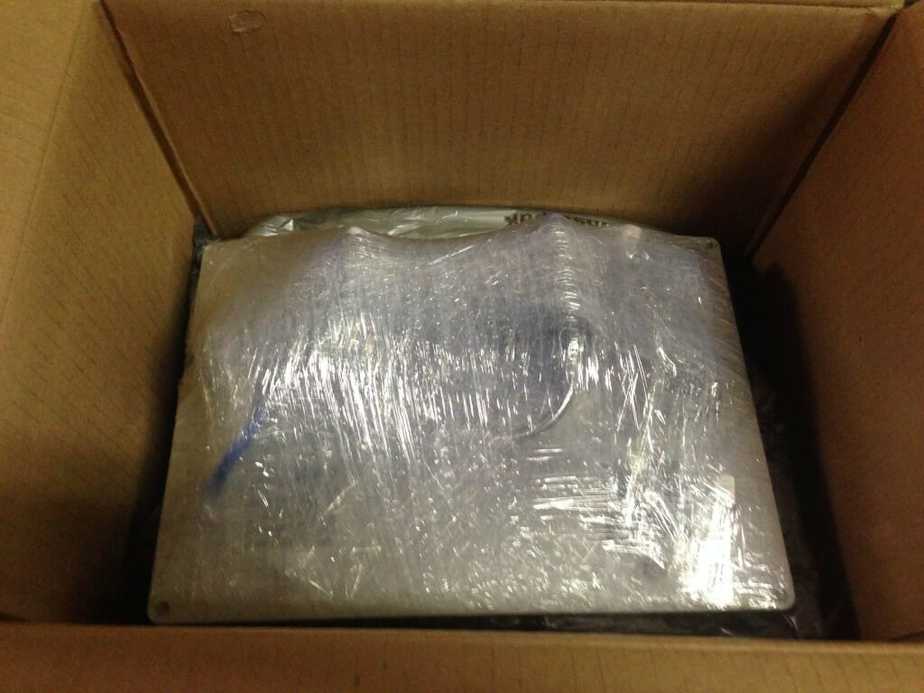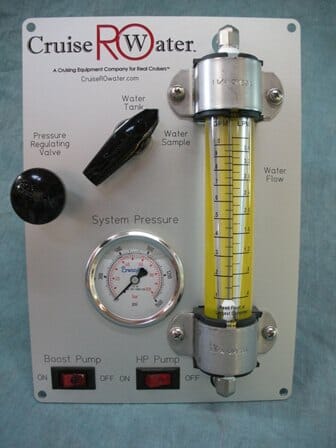 The last box includes what Cruise RO deems the "Cruising Consumable Kit" which will provide us with a years supply of all the filters, pickling reagent, and high pressure pump crank case oil we'll need to operate the system.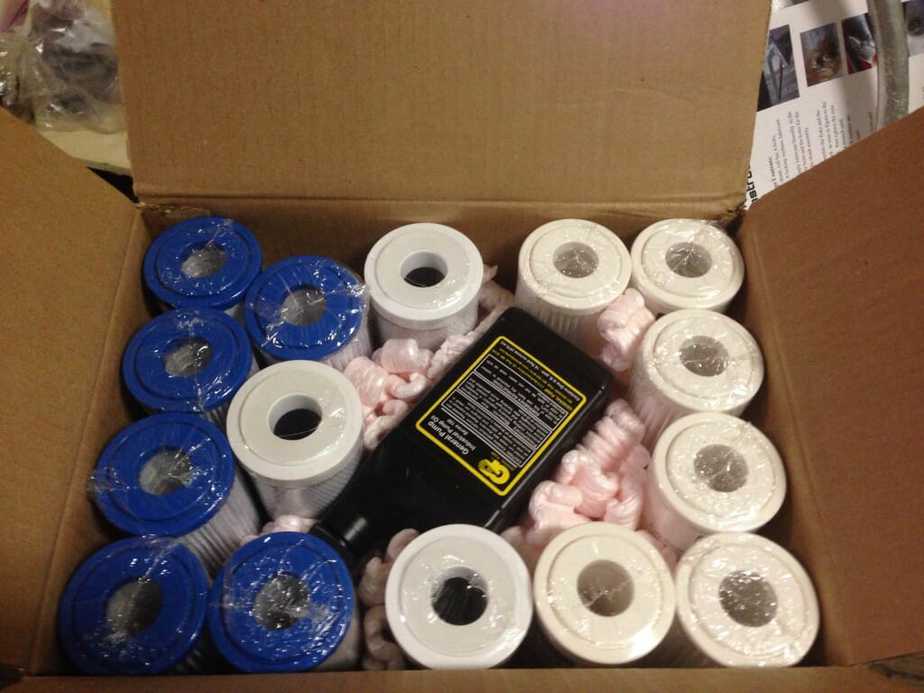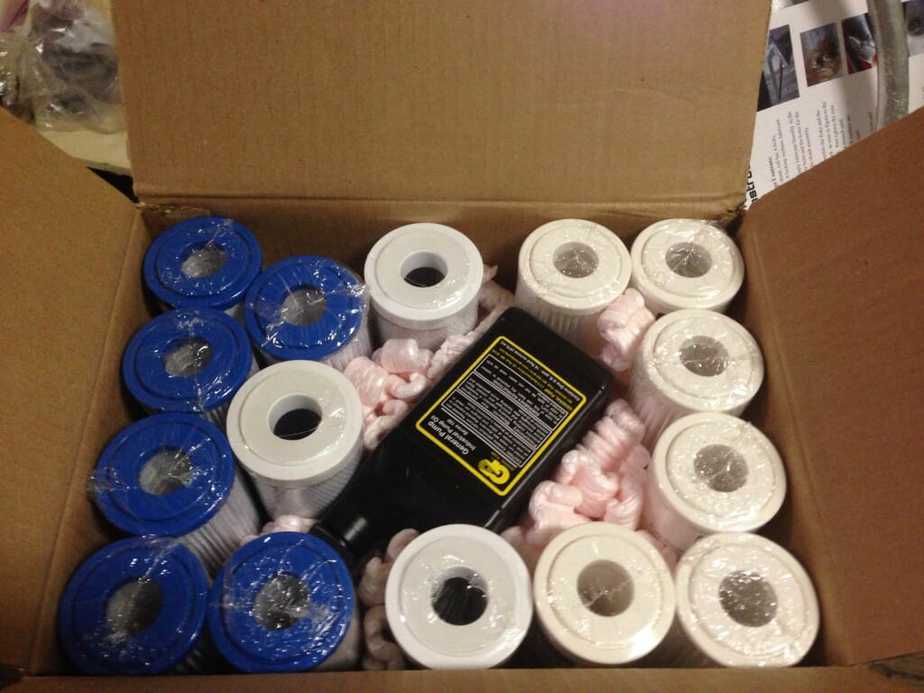 I was very impressed and pleased with how securely everything was packed and shipped. There was no damage to anything and all I'll need to do is re-tape the boxes in order to have them ready to take to Florida. Both Amy and I are quite happy with our experience with Cruise RO thus far, and having heard from other cruisers about their fantastic installation/after installation support, we're comfortable about this watermaker long term as well. Now if only our boat would get out of the factory so we could start installing all this fun stuff…
Social Share