THIS POST MAY CONTAIN AFFILIATE LINKS. PLEASE READ OUR DISCLOSURE FOR MORE INFO.
I think Pinterest is absolutely awesome for finding recipes. The visual layout is extremely appealing and you can organize your recipes into folders. However, obviously, Pinterest doesn't work offline.
I've met plenty of cruisers who keep a paper copy of recipes, often writing things down in a notepad. For a while, I was taking (multiple) screen shots of my favorite recipes to have for offline use. But now I've come up with a new solution I'm really happy with.
Notes on the iPhone has undergone a recent update, giving this app a lot more functions than before. I started a folder called Recipes, and create a new note for each new recipe I want to store.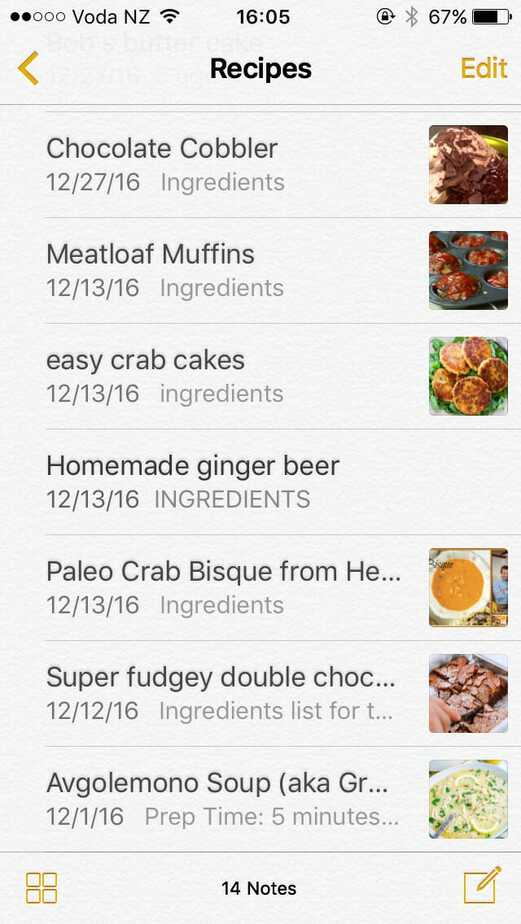 As you can see, each note (or recipe) that has a photo now has a thumbnail available on the list of notes. Also, notes are searchable. So, for example, if I search "bread", any recipe with the word "bread" comes up, even if it's in the body or part of another word.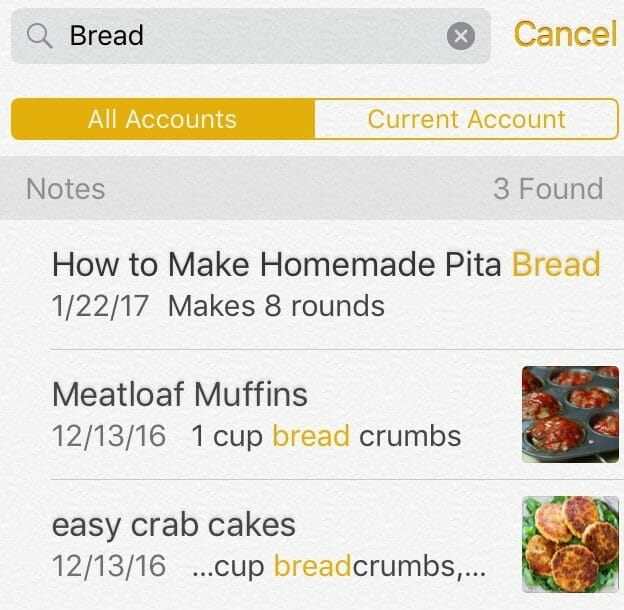 Here's a step by step for how to add a recipe:
1) Find the recipe you want to save.
2) Copy the text of the recipe
a) Some recipes have a print icon, and will take you to a text only page where you can copy and paste.
b) if print isn't available, you can still copy and paste, but it might come with an ad or two that you can easily remove.
3) Paste into a new note in the Notes app.
4) Find a photo you like, hold down on the photo until you have the option to Save or Copy. Save will put it in your camera roll, while Copy will not. I choose Copy.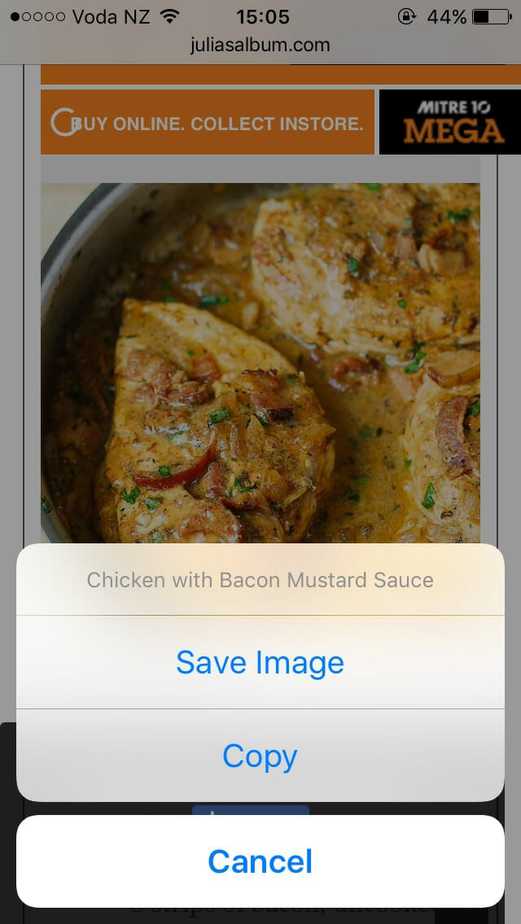 5) Paste the photo anywhere in the recipe.
6) Ta da!

I like this method because:
I still have a nice visual
It doesn't require internet
It's searchable
It takes up a very small amount of memory
Sometimes I'm just using my iPhone, but if I'm investing a large amount of time in the galley, I pull out my iPad with it's stand. If you have your recipes in a folder in iCloud, your recipes will be synced between devices.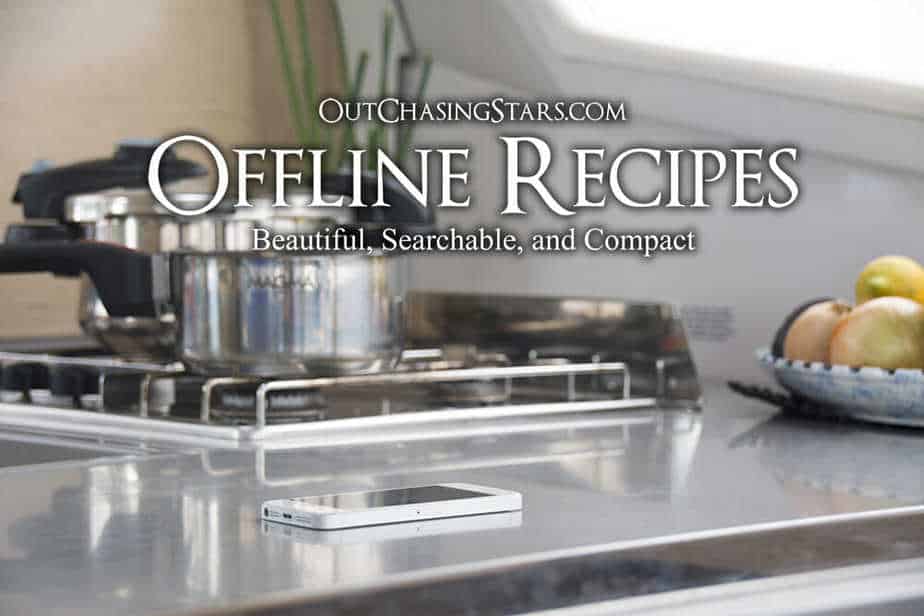 How do you save recipes while on the boat?
Social Share