We arrived at Jost Van Dyke on November 10th, after a hard five days at sea! I was sea sick most of the time – again, not so much that I was physically ill, but I was tired and often felt too warm. David helped out greatly with the care of the boat, and we indulged ourselves with easy snack food for meals. I spent my time either sleeping or at the helm. Being at the helm always makes me feel better…the breeze and the view are welcome.
Earlier that morning, David said that we should put a fishing line out, just to say that we did it on this trip. We figured with our luck we wouldn't catch anything, but amazingly enough about 10 minutes later we got a 5 lb skip jack tuna on the line.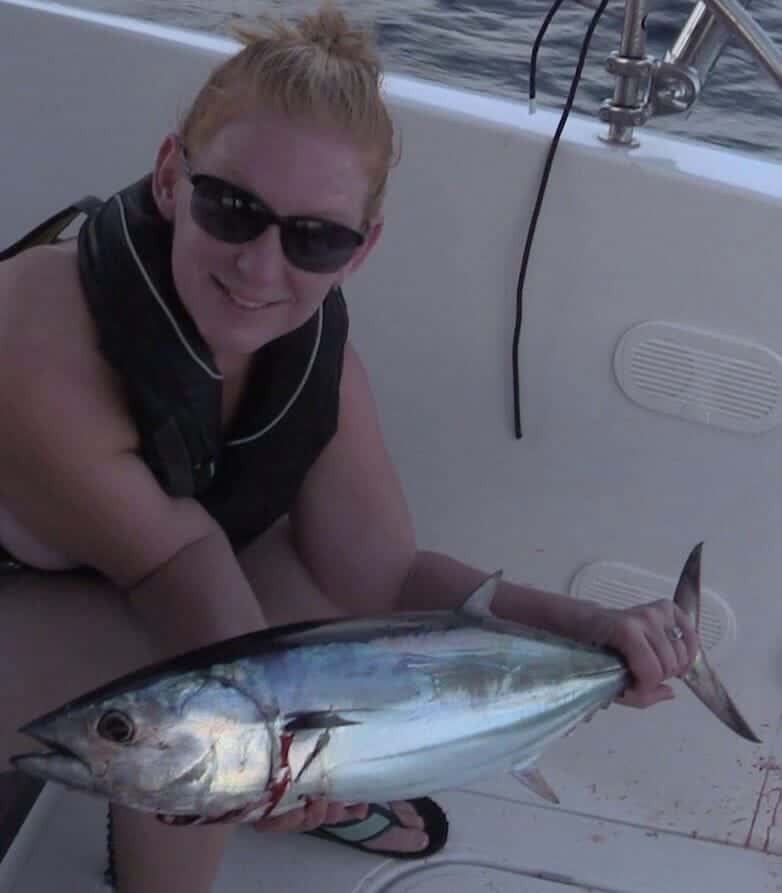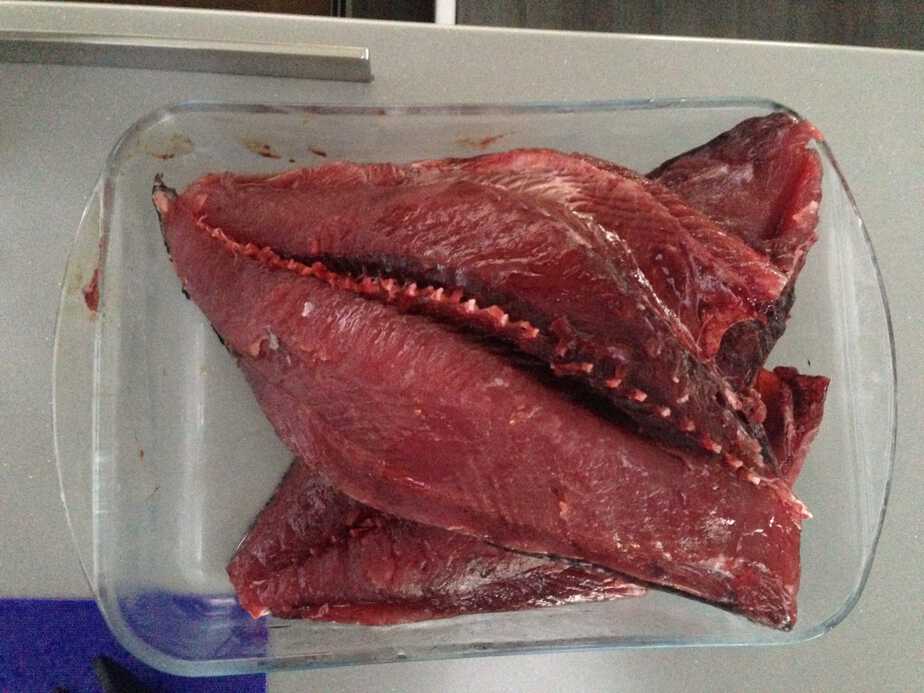 We pulled in to JVD and tried to anchor, when we noticed our chain counter was not working. There was enough going on (with our depth sounder still not working) that we decided to pay for a mooring for one night – $30.


We chose JVD because the customs was simple in this small town. David only have to make one stop, and the building was right in front. Great Harbor is really just a small little road with the beach on one side and a few bars and misc buildings on the other. We paid $87 to clear in, including use of National Trust Moorings.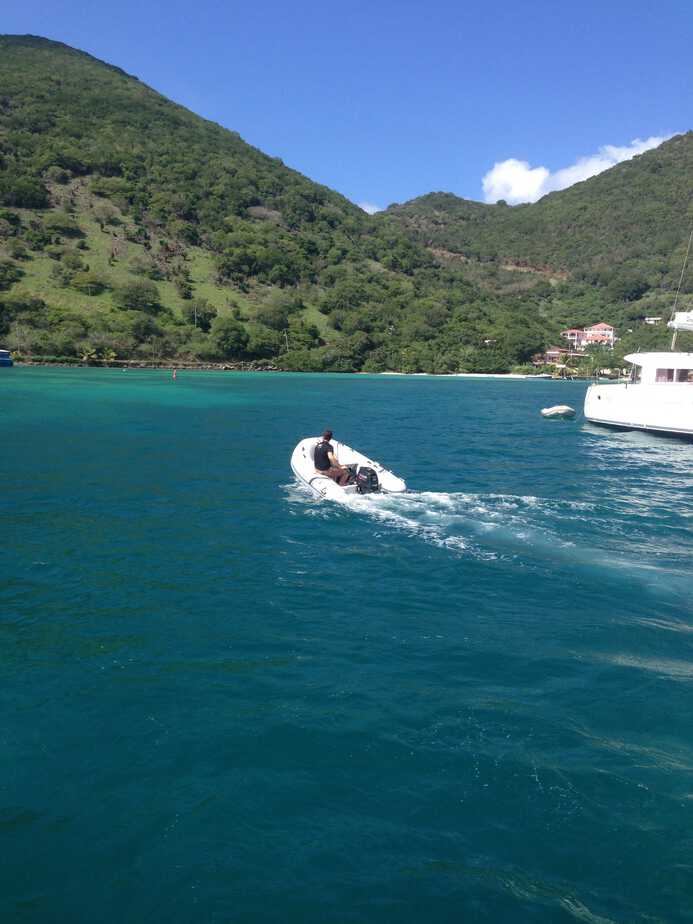 David came back and immediately got to work on our anchor windlass and chain counter. I went for a swim! I was glad to get off the boat, so I swam the water for a bit, stopping to talk to two of the boats near us. The mooring field was filled with charter boats. We are in the charter boat capital of the world. I am sad to say that we enjoy the people and boat watching as the charters come in and attempt to moor. I think we are entitled to watch – we were those people once, four years ago. David and I remarked on how far we have come since then.
I had thought about dinner at Foxy's, but with the fresh caught tuna, how could I resist? I used my favorite marinating recipe and David seared the tuna…it was delicious!
Wednesday morning was a generator day. We did not run our watermaker during the passage, so we filled up our tank. David cleaned the outside of Starry Horizons while I cleaned the inside. Then I ran some laundry and we took a well deserved break and headed to Foxy's for lunch. David had the Roti and I had the Grouper Sandwich.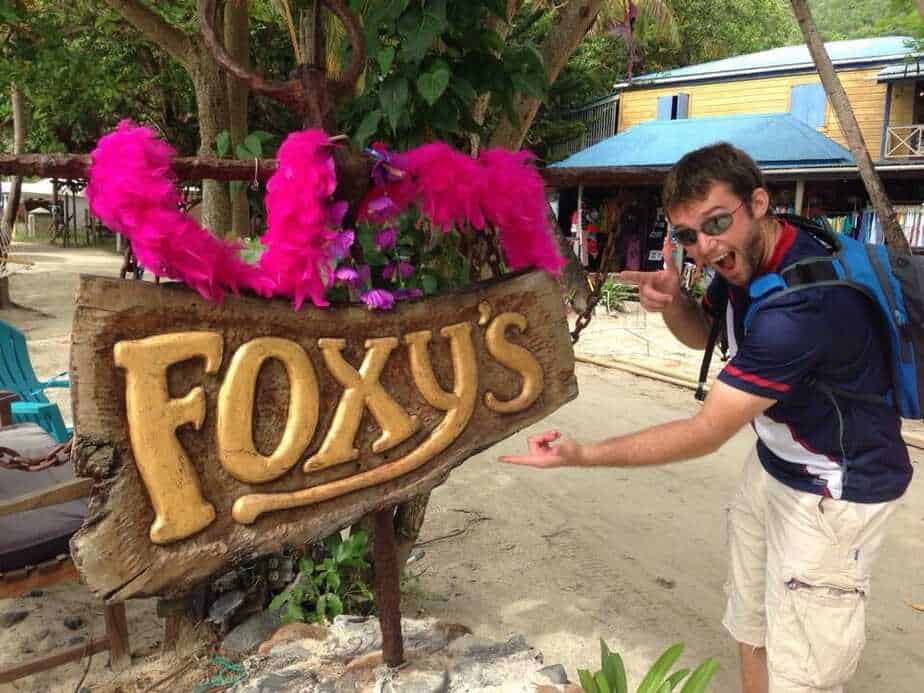 We walked down the road to the end, where Rudy's Supperette allowed us to pick up a few items (4 L of UHT milk, a bunch of bananas, and hot dog buns = $22.50).
Back on the boat, we packed up to move over to White Bay, where we found room to anchor. We anchored on the east side, to the east of the moorings and did a swimming inspection. We had plenty of room to swing and were in about 8 feet of depth. I stayed in the water, snorkeling to the beach for a walk and then back. The east side of White Bay is quieter than the west side. Back to the boat and sashimi for dinner.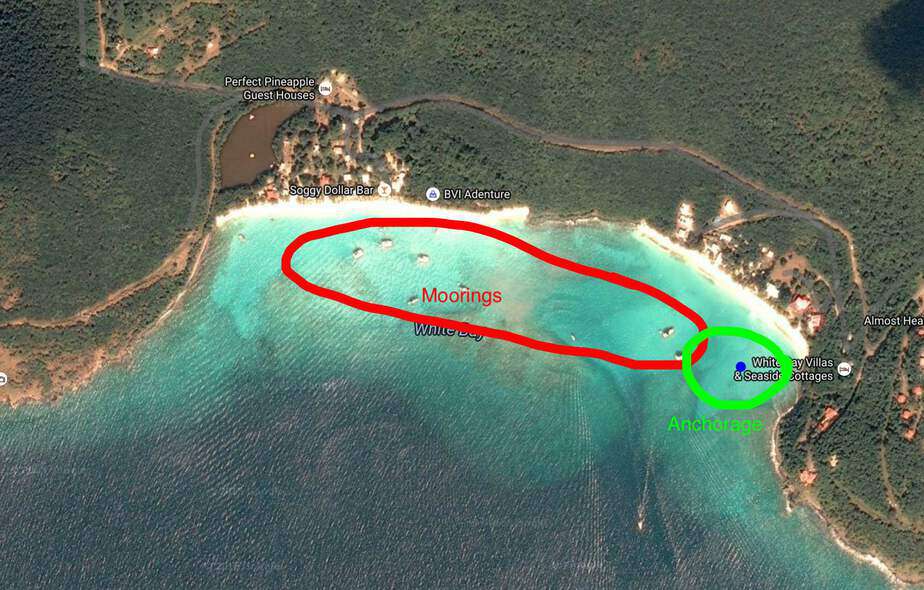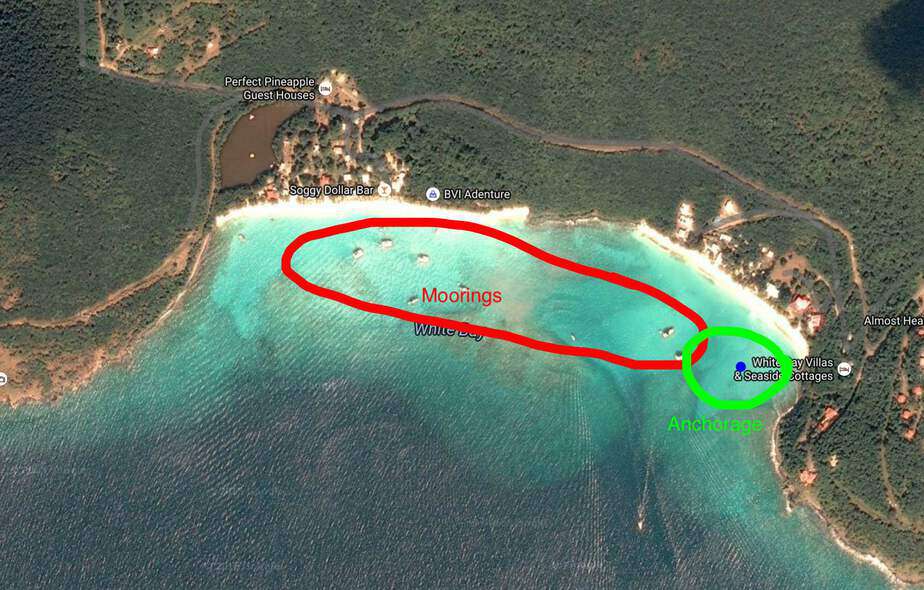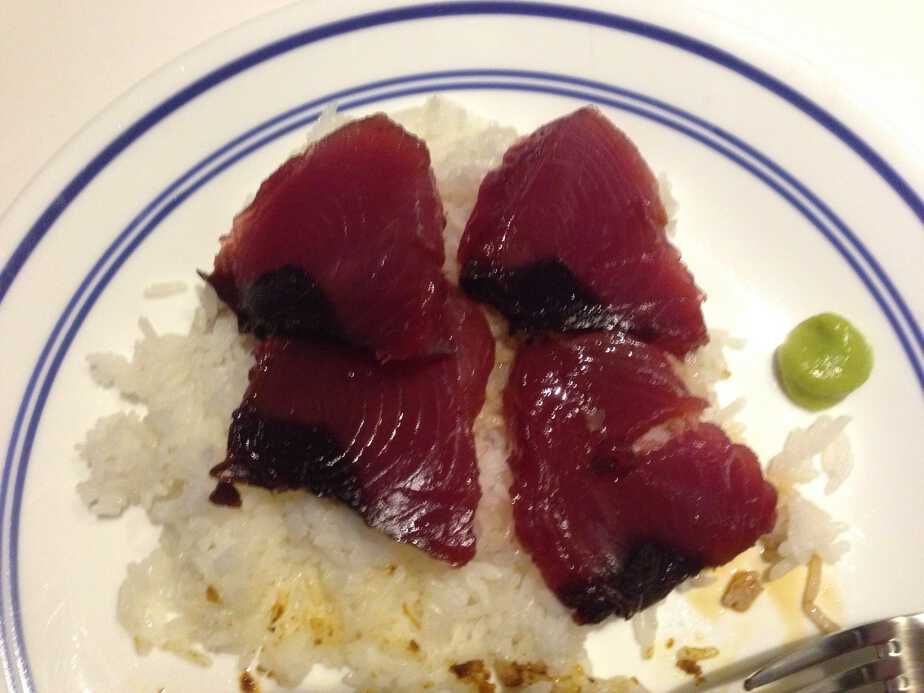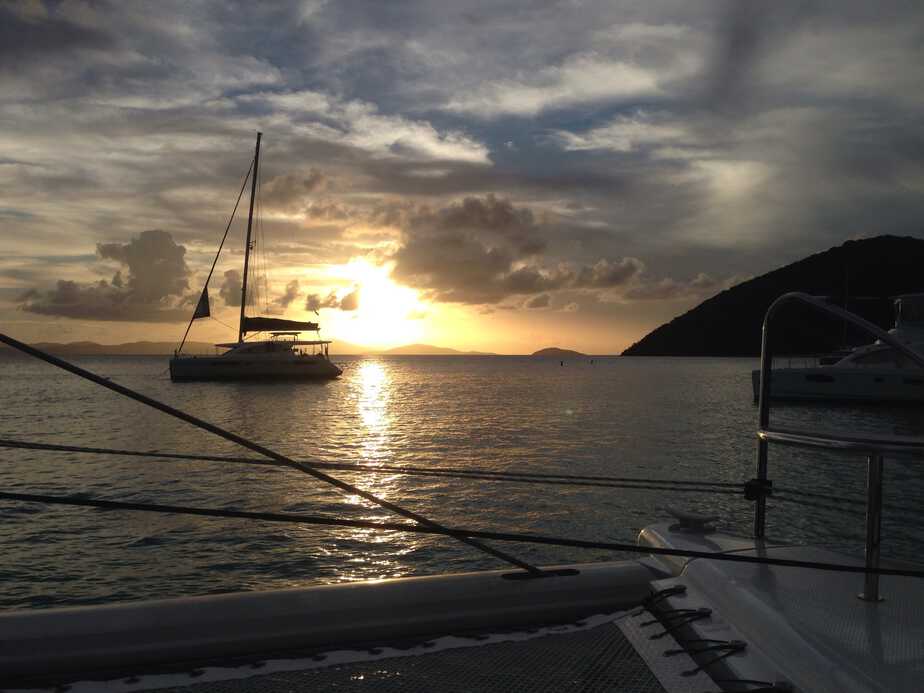 Thursday was more laundry and attempting to problem solve our transducer. I managed to talk David into a snorkel in the afternoon. My legs and feet were getting tired though, I needed to do something else. Muscles in my feet I didn't even know I had were complaining.
Friday we picked up our anchor and headed to Cane Garden Bay. Unfortunately it was an upwind slog. We did roll our our screecher for the first zig and zag, but we realized that we couldn't get the angle we wanted with it, so we furled it up and rolled out the genoa and tacked back and forth, all the way up to the bay. We entered the bay through the channel and immediately tucked into the right side to anchor. We were concerned about depth and the moorings in the bay, so we stayed far back. We anchored in sand, but when the wind blew us to the west, we were over rocks. But, it was easily 20+ feet deep all around, and I snorkel the area to check for shallow coral heads.
For my activity of the day I spotted a road that went up the hill and offered a view of the bay, so I dinghied into the government dock and went for a walk. I walked the road to Myett's, a restaurant, and then turned around and went back up the hill. It was a 300 foot rise in elevation in less than a mile, so it was quite steep! I did enjoy the amazing view though!
There were several large cats in the bay, and three of them were anchored. We hadn't wanted to come that far in because we weren't sure of the depth, but turns out it's about 15 feet, so next time we know to anchor there instead.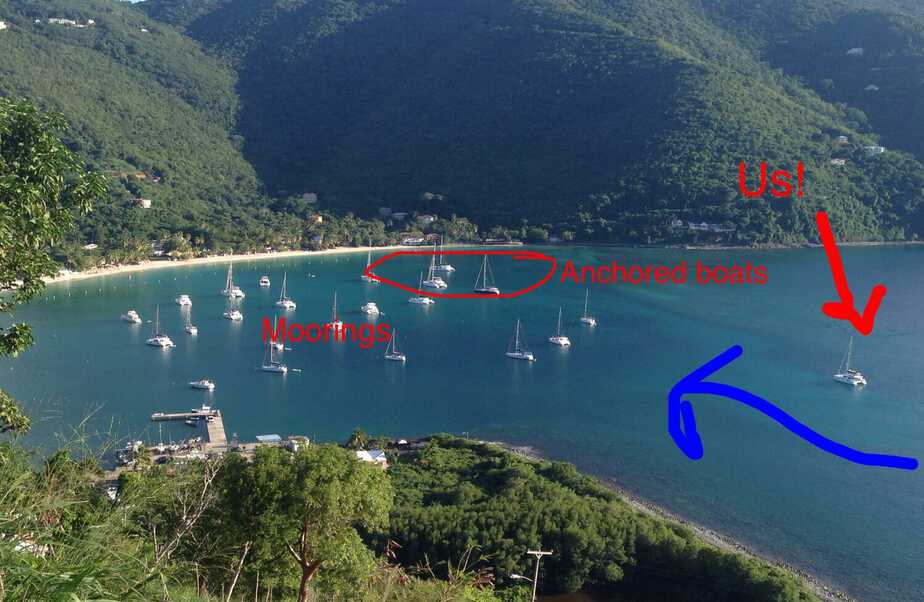 Dinner was far simpler – we ate some hot dogs Tony had left behind in Bermuda. We had only eaten half the tuna, the rest was in the freezer for a later date.
Saturday we picked up our anchor and moved over to Brewer's Bay. Pete and Debbie from Maple Cookie told us Brewer's Bay was their favorite spot, hands down, and I can see why. I was nervous because our cruising guide cautioned that there were submarine cables in the bay, although they didn't know of anyone getting snagged. They also cautioned that the navigation into the bay was a little difficult due to the narrow inlet of the coral. But we bucked up and gave it a go. We passed through the natural channel and plopped our anchor in the middle of the shallow sand. Our chart plotter was totally useless in this bay, and I was glad to have the cruising guide instead. We were all alone…for a little while. Two other catamarans joined us for the night…an FP Eleuthera and a Matrix 45. Neither were identifiable as chartered. It was a quiet night!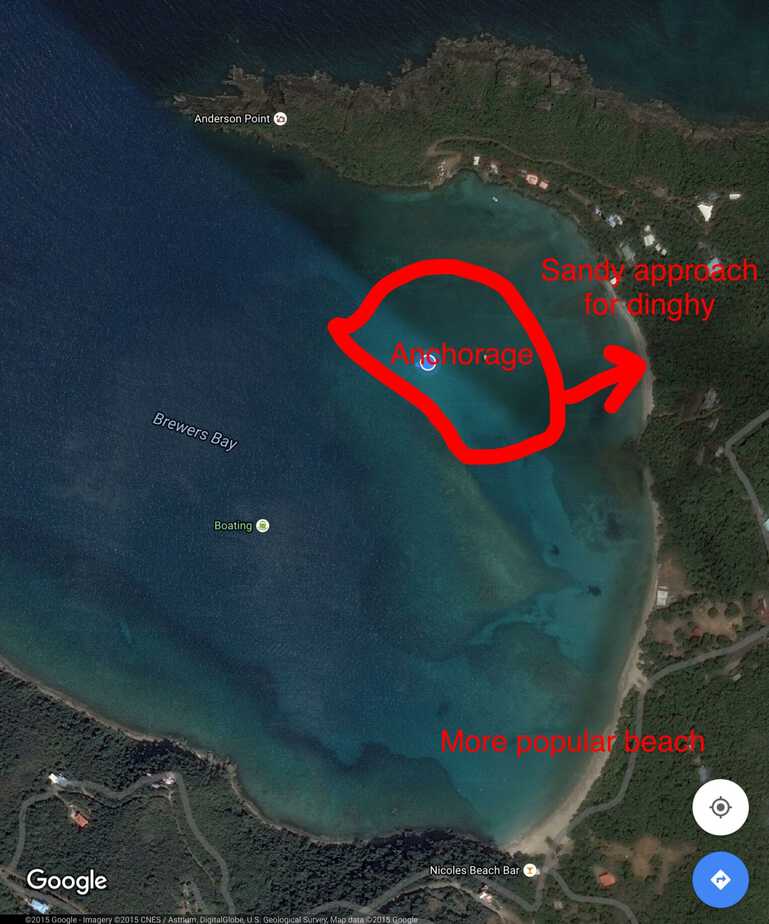 Sunday, David and I went for a snorkel, and it was not exactly for the faint of heart. Some area of the coral got really shallow, enough that we were concerned about getting scraped. But we made our way to the beach and enjoyed some time sitting in the shallows and walking around. We also determined we did a great job picking our anchoring spot. The Eleuthera anchored in front of us, and while we are in 15 feet of water, they must be in 25 feet or more.
Another nice thing about Brewer's Bay – there's an open wifi network that's actually the fastest we've had since we arrived. We thought for sure, since this is a more secluded area, that there would be no wifi. Using our fast(er) wifi, we made calls to our parents.
That evening we had accumulated some more boats around us, and I swam two laps around the anchorage and then gave David a much needed hair cut. It gave me a chance to check out the anchoring jobs of the other boats. I was pretty sure the monohull by us had their anchor on rock, and I passed over some very shallow coral getting from their boat to another cat. Sure enough, in the morning we awoke to find the monohull at least 200 feet further than it was the night before. Tha, of course, is the scariest part about being in an anchorage. We dive our anchor and back down on it. I knew that Mac Daddy sank in perfectly because I could only see the roller bar sticking out of the sand. But not all crew are that careful, and not all charterers know what they are doing.
Monday, we picked up our anchor and headed north to Anegada. A lot of people have recommended this small island to us, and when we chartered here four years ago, we didn't make the slog up. After five hours of sailing upwind, we worked our way through the channel and anchored just outside the last markers. Now that we've surveyed the harbor better, we know that all of the boats in the front rows (near Potter's) were anchored and not moored.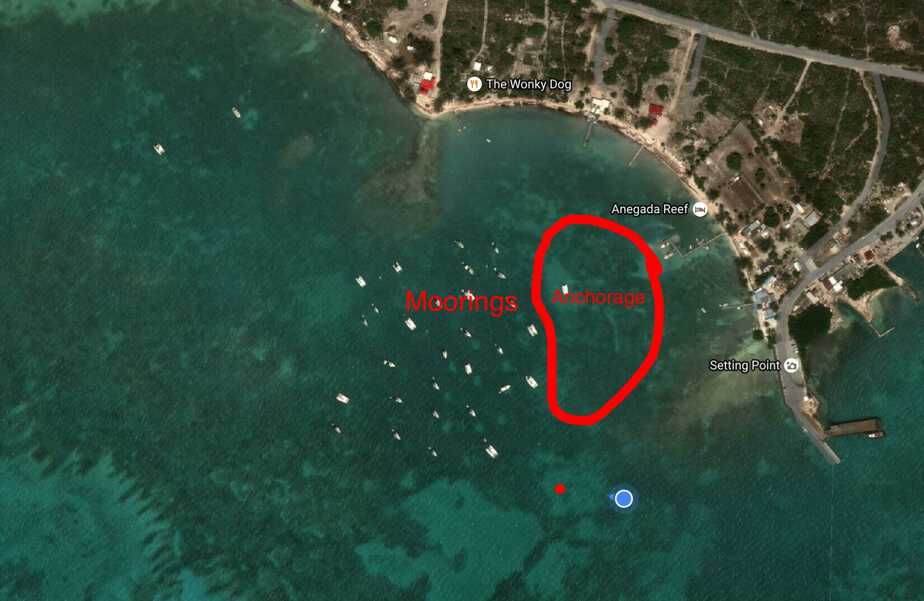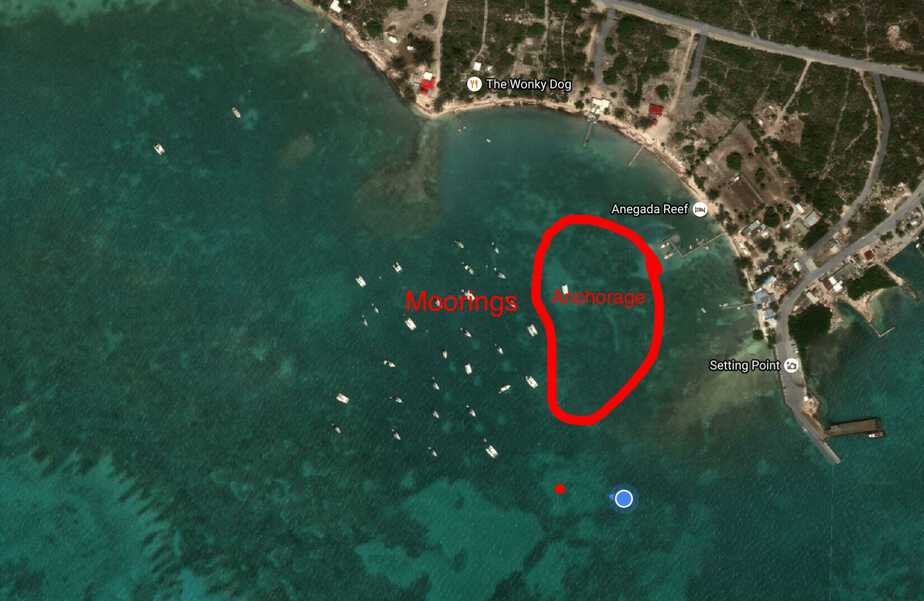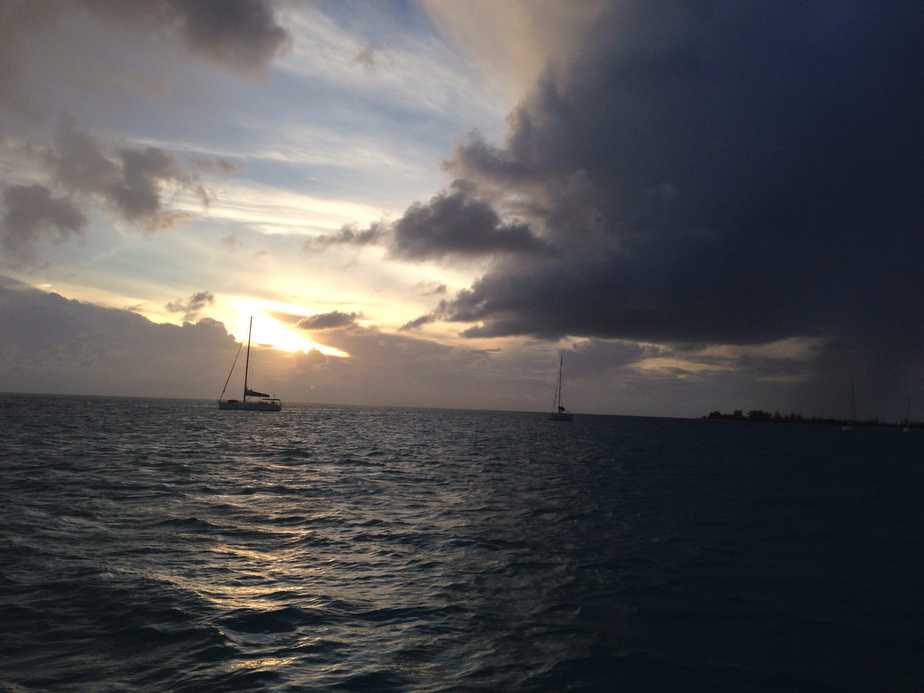 Where we were anchored was fairly rolly, but we were away from the main group of boats. Tuesday, we packed up in the afternoon and took a taxi to Cow Wreck Beach for some splashing and playing in the Atlantic Ocean.
Back to Starry Horizons to clean up and go to dinner. Here in Anegada, everything has to be ordered in advance. I was a little concerned about the Wonky Dog when they weren't answering the VHF, so we had stopped by on our way to the beach and made a reservation. They are the #1 restaurant on Trip Adviser, so I hoped it would be worth it. I wasn't disappointed.
Wonky Dog is a small place, with a center tiki bar and entirely outdoor seating. It was not a crowded night – only three tables, probably because their VHF wasn't working to make reservations. The seating area was lined with citronella tiki torches and bug repelling coils to keep the mosquitoes away. David, Mr Mosquito Magnet, went ahead and doused himself with the offered Off anyway. The atmosphere was very romantic. We arrived early and had a drink at the bar, while striking up a conversation with the young Scotsman nearby. Turns out he was Tommy Gaunt, of Tommy Gaunt Kitesurfing. We chatted about our pasts and lifestlyes and he was really entertaining to talk to. Check out his video!
Our dinner arrived. I order the Conch Three Way – coconut cracked, fritters, and ceviche, and David had the medium Anegada Lobster. Even the medium left plenty of lobster for me at the end! The food was all excellent. The service was even better.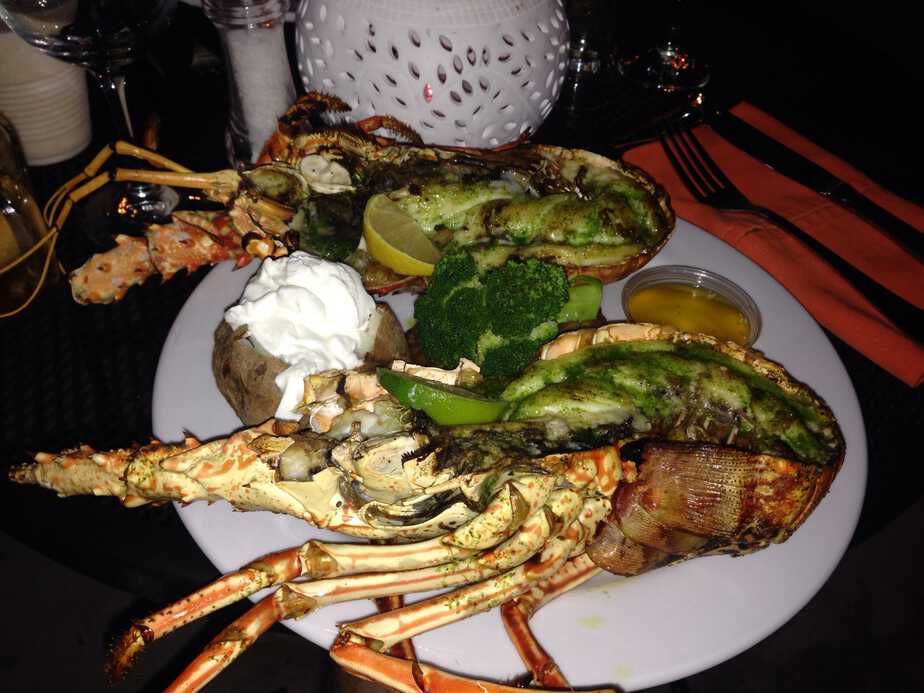 The bay REALLY cleared out this morning, and we will shortly be leaving too. In our future: the famous Baths, our first haul out at Nanny Cay, Pizza Pi, and Starry Horizons finally gets to meet Let It Be.
Social Share