THIS POST MAY CONTAIN AFFILIATE LINKS. PLEASE READ OUR DISCLOSURE FOR MORE INFO.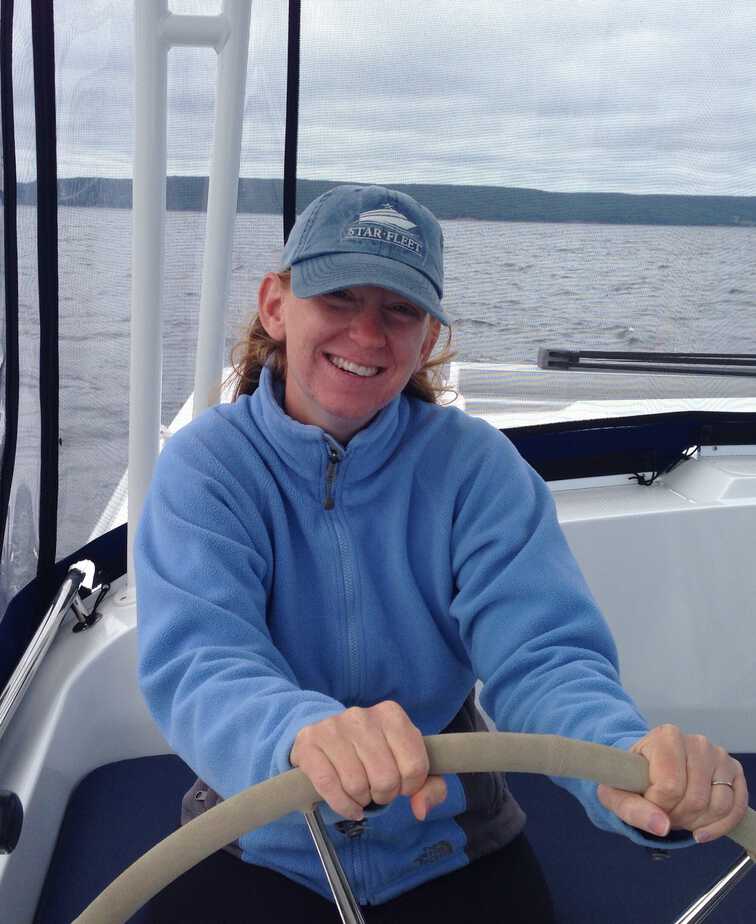 One of the things we have been working on up here in this beautiful lake system is single handing the boat. Pretty much up until we got to Florida, David was our primary captain. But knowing that practice makes perfect, after we left Florida I took over. I've planned most of our passages and handled all of the docking and steering.
However, we've done a couple legs of this trip where aside from anchoring, David does nothing to help me. I am raising the main, tacking, and trimming all by myself.
While we've agreed that we would never single hand unless we had to (no kicking David off the boat for funsies), we do make sure that in an emergency we would be ok. If David were incapacitated, could I get us to safe harbour? Absolutely.
This is one of the things we carefully looked for in a boat. We didn't want a boat that was so big that we couldn't handle it ourselves (among all the other reasons not to get a bigger boat). Also, conveniently, all lines lead to the helm. All of the handling of the main and genoa can be done from within the safety of our helm station. In some similar cats, the main halyard is at the mast.
The head sails (screecher and spinnaker) can be done single handed, but it's clumsy and I haven't figured it out yet. I also have more to learn about the traveller and the vang. While I can't perfectly trim Starry Horizons, I know where my weaknesses are, and I will keep working on them.
Social Share