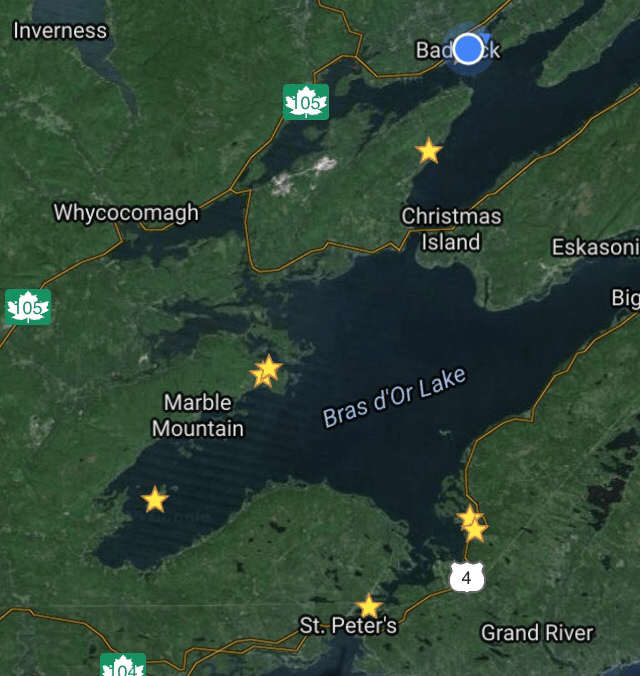 We left the Saint Peter's Inlet on August 4th, headed for the Bras d'Or Lake system, with a few places earmarked to stop.
Crammond Islands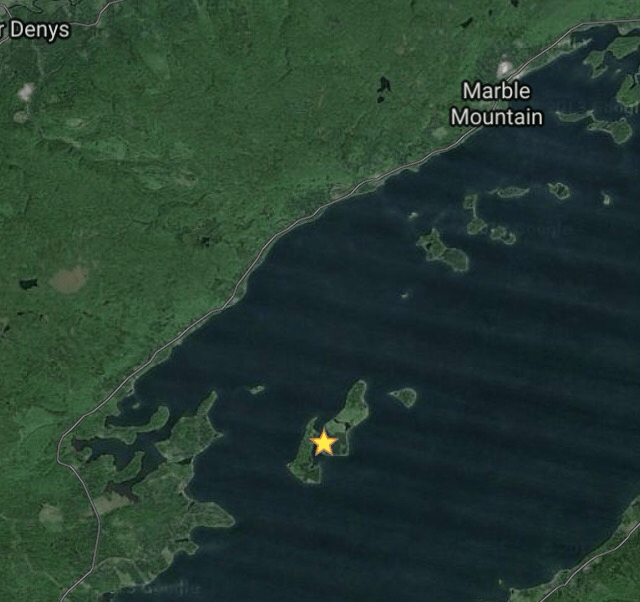 The Crammond Islands are two small islands with a little channel in between. This was my favorite place so far. I kayaked most of the nooks and crannies of the channel. We spotted bald eagles from the boat, and from my kayak I saw hummingbirds, woodpeckers, crabs, mussels, oysters, shrimp, and fish. I went ashore too, walking in the dense pine woods briefly before returning to walk along the southern pebble beach. I also found wild gooseberries – not something I have a lot of experience eating. It was a beautiful area. There is a public mooring, but we opted to anchor instead, since our anchor is a big ole baddy and we trust it more than a mooring we can't dive. We stayed there for two nights.
Little Harbour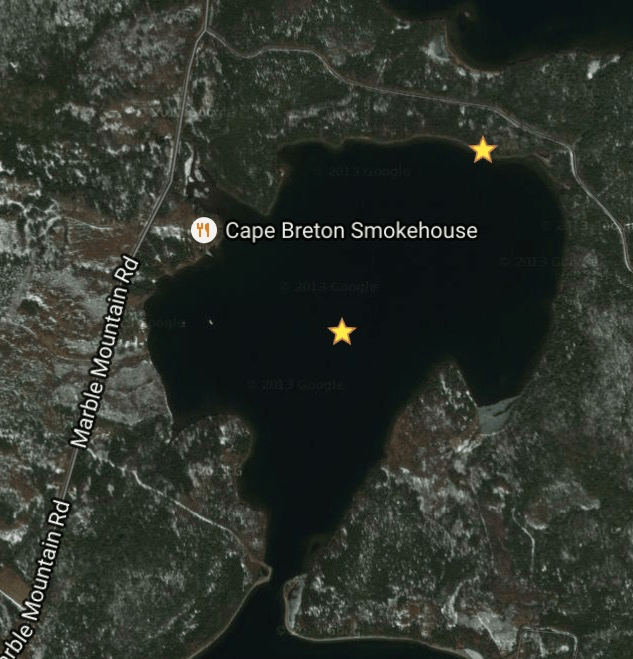 Little Harbour is a well protected area, and very spacious, which is good because we shared it with several other boats, including the mega yacht Time for Us. David and I dingyed over to a trail called The Crossing, where early mechancts used to haul ships across a small isthmus of land between Little Habour and Malagawatch Harbour. It was a very short walk, but a well maintained dirt road. I took the kayak out and very ambitiously sought to kayak the perimeter of Little Harbour. I got 2/3 of the way through – about a mile – and started getting blown around by the headwind so I called David for a tow. Overall though, the kayak was not very rewarding in terms of wildlife sightings. We also stayed here for two nights.
Barra Strait
We passed easily through the Barra Strait bridge, which opens on demand for vessels in transit.
Maskell's Harbour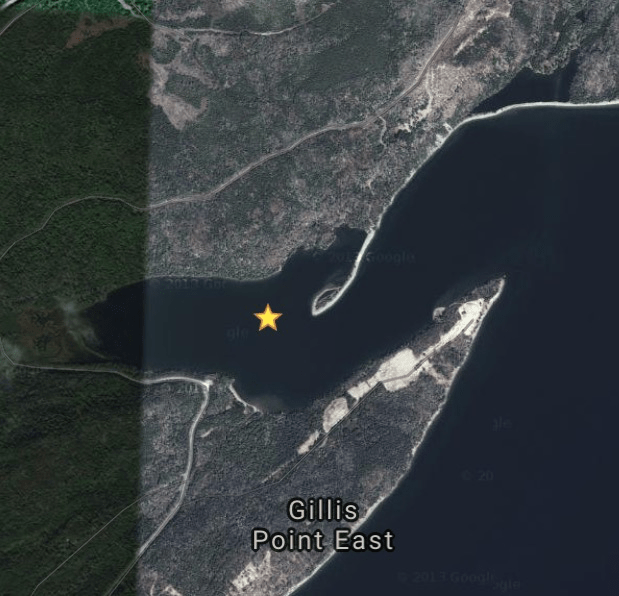 Another well protected cove, where we bunked down for two nights through some rough weather spots. We did venture out to hike up the short path to the lighthouse, to look over the lake.
Baddeck
We arrived in Baddeck on the 10th, just in time for or next adventure…a road trip!
Social Share