THIS POST MAY CONTAIN AFFILIATE LINKS. PLEASE READ OUR DISCLOSURE FOR MORE INFO.
While spending time in Banda, Indonesia, we dined at the Delfika Cafe and really enjoyed the food. We ate typical Indonesian dishes like nasi goreng and mie goreng, but we really enjoyed our Banda pancakes….well, actually we really enjoyed Carlos' Banda pancakes because he shared them with us!
Banda Pancakes
I scoured the internet to find a recipe for the delicious pancakes we enjoyed in Banda. I finally found a recipe and made a few test batches. I found it to be too thin, so I added more flour. These pancakes are like a thick crepe; squishy instead of fluffy.
Here's my modified recipe:
Makes five pancakes, 231 calories per pancake.
1 1/2 cups flour
1 1/2 cups milk (I used whole milk)
2 Tbs sweetened condensed milk
2 Tbs butter for the pan
toppings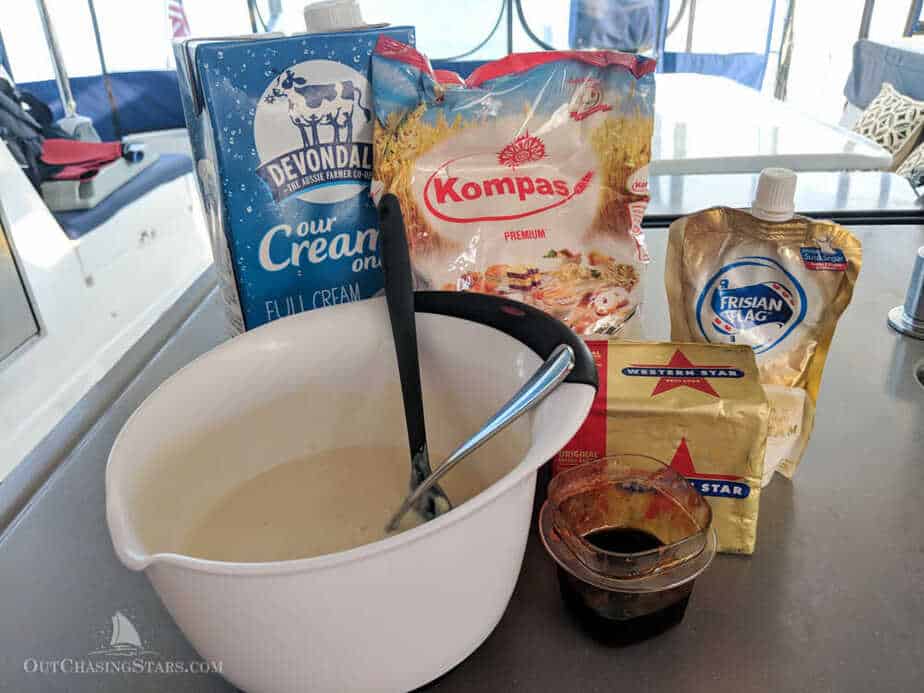 Whisk the first three ingredients together until there are no more lumps in the batter. Heat your pan over medium-high heat – we want to caramelize the edges of the pancake a bit. Melt a pad of butter and pour about 1/2 cup of the batter into the butter. Let it cook until the edges are solid. Flip. When the second side cooks, the edges of the pancake will curl up a bit.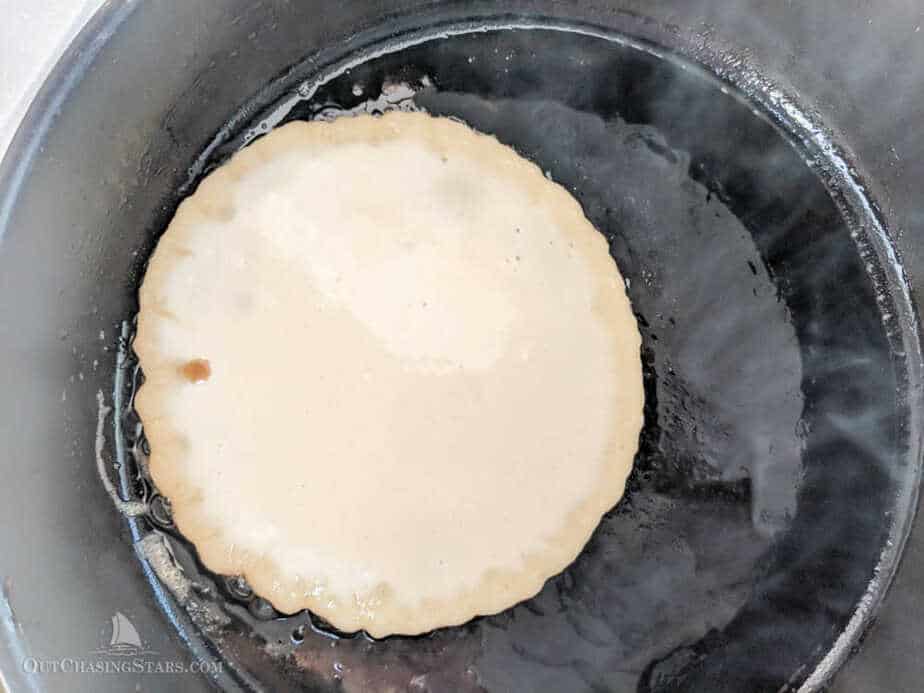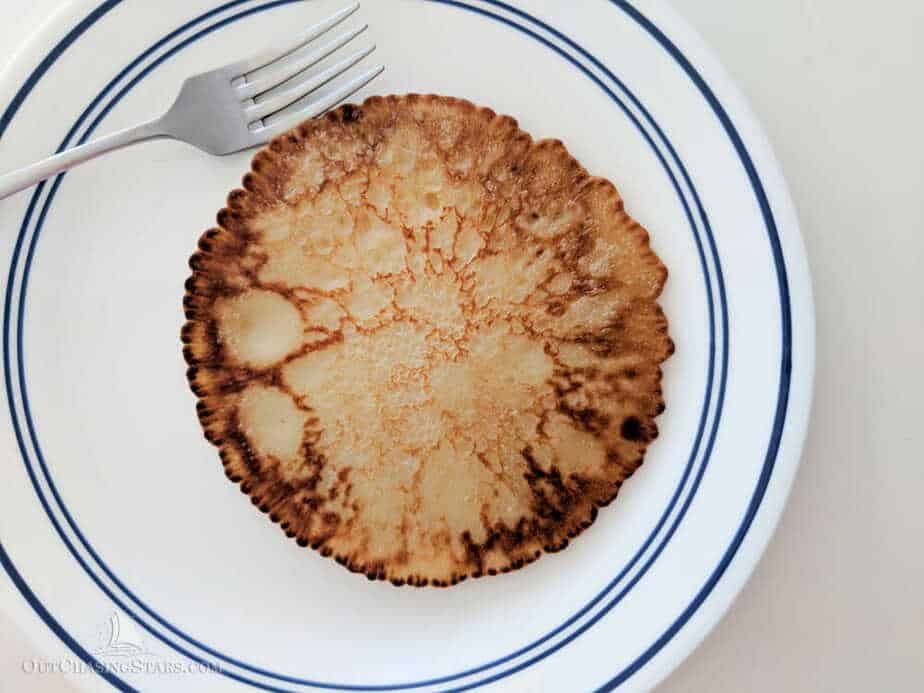 Served with nutmeg jam for a true Banda pancake experience (and you can order nutmeg jam on Amazon!). Pancakes are equally delicious with Nutella, syrup, or cinnamon.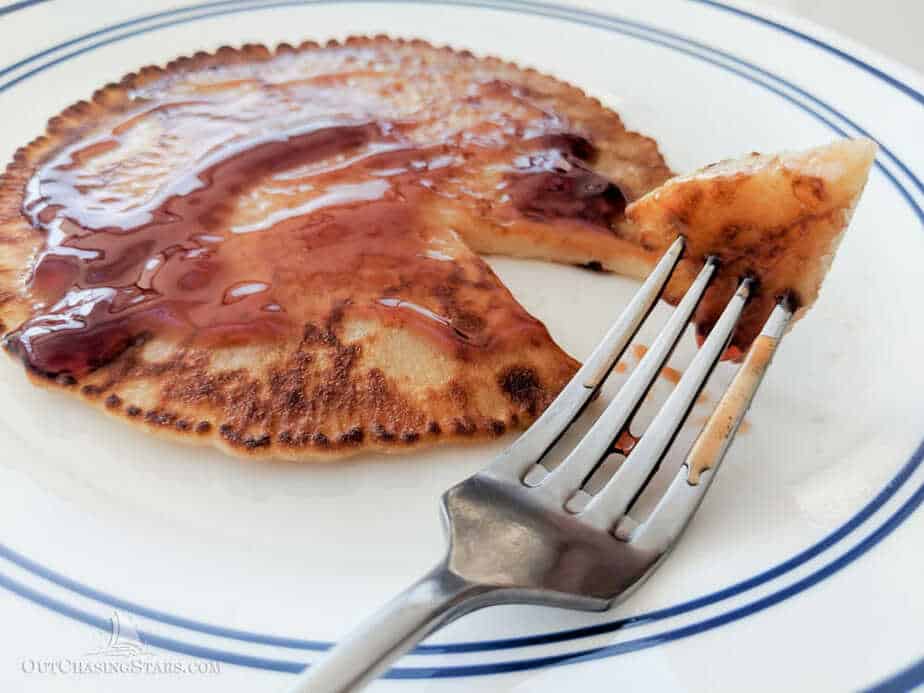 Original recipe from Nutmeg Cafe via Dee'lish.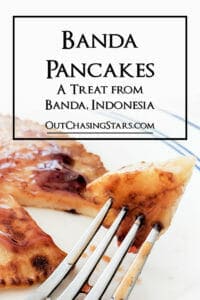 Social Share