THIS POST MAY CONTAIN AFFILIATE LINKS. PLEASE READ OUR DISCLOSURE FOR MORE INFO.
Hey ya'll! I'd like to introduce you to Paulina, a friend of mine and blogger at Paulina on the Road. What makes Paulina's blog so interesting? She's hitchhiked across the Atlantic! Yes, that's a real thing, and a great option for people who want to get out long distance sailing without the upfront cost of buying a boat.
I wrote a guest post for Paulina on 7 Reasons to Travel by Sailboat Instead of a Plane. Pop on over to her site to read my post and then be sure to check out her Boat HitchHiking section for interesting stories and tips on how to find your own ride.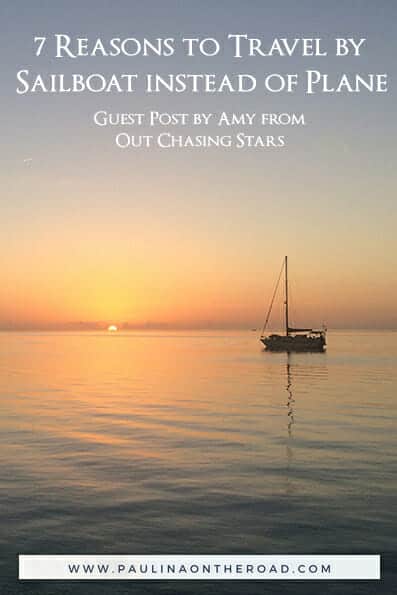 Social Share