THIS POST MAY CONTAIN AFFILIATE LINKS. PLEASE READ OUR DISCLOSURE FOR MORE INFO.
During our adventure in Texas last weekend, we had a heartbreaking, but ultimately happy experience.
As we were walking back to our hotel from breakfast, David stopped me, and we heard this pitiful howling noise coming from below our feet. We quickly realized that there was a kitten stuck in the storm drain underneath us. We managed to get the manhole cover off and David climbed in and picked us this little guy from the drain.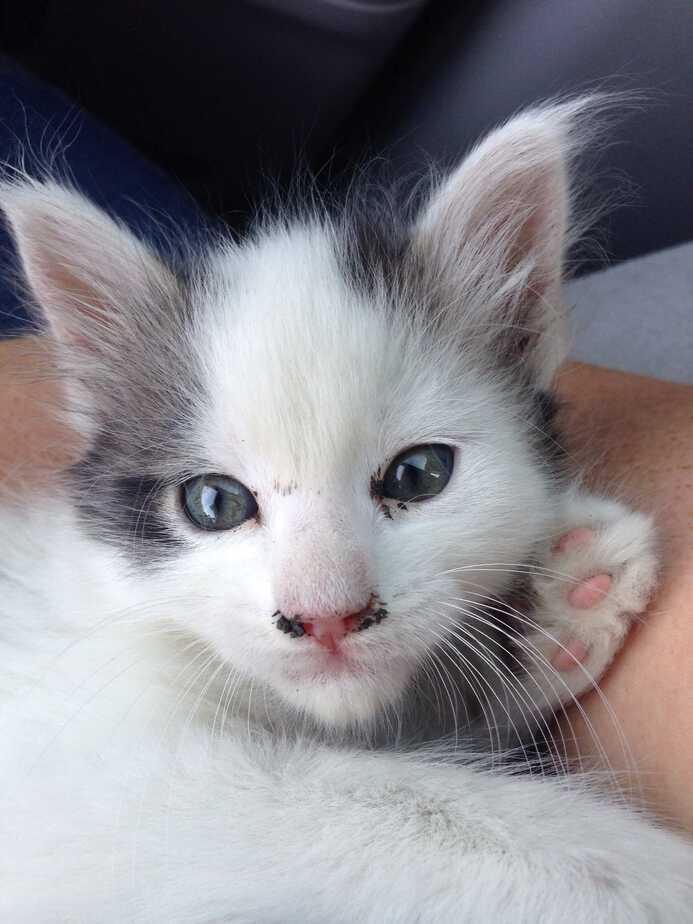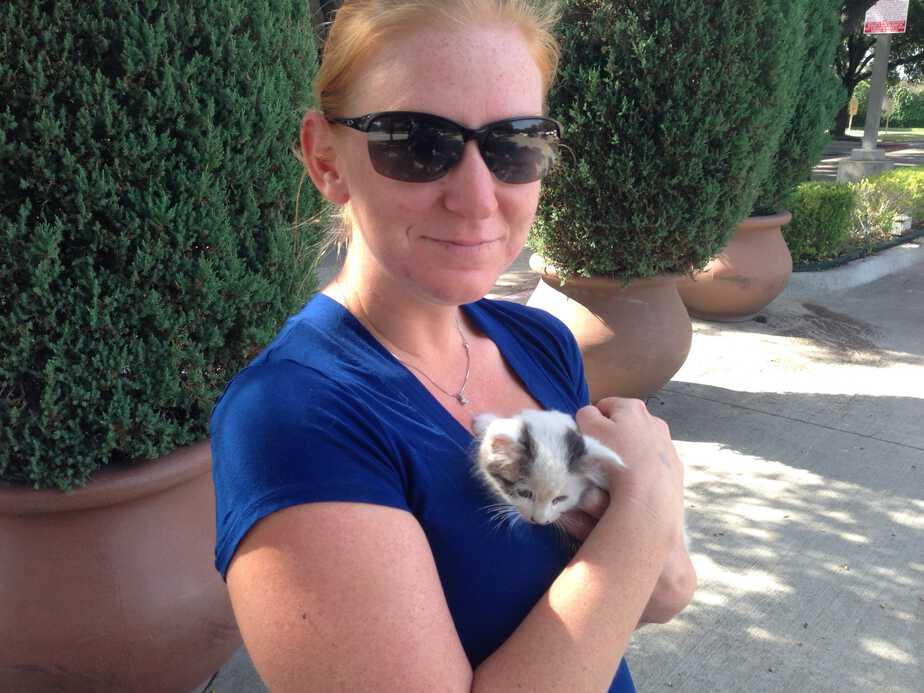 Then we had an adventure trying to figure out what to do with him. We stopped at the SPCA (doesn't take strays), the Animal Control (would likely put him down), the vet (for a overall check out) and finally we met up with the Dallas Cat Lady Adoptions, who would take him to a foster until he is old enough to be adopted.
It breaks my heart, and I was in tears almost the whole time. I struggled with how unlucky this kitten was to have ended up there, then how lucky he was that we found him and were willing to spend the time and money to make sure he was properly cared for. Unfortunately this is something I'll have to get used to. There will be many places on our adventure where I will see animals (and humans!) living in conditions that are less privileged than we or our pets experience in the states. In fact, I am certain the pets in our families live better lives than a lot of human beings that we will meet. Furthermore, I have to remember that the risk to ourselves is higher in more remote locations. It would be nice to think about a few minutes of affection and love making a difference in an animal's life. But is a chin scratch or belly rub worth risking the possibility of fleas, ticks, or, heaven forbid, rabies?
While there will be many things we can do to temporarily help people and animals we met, it will not be often that we can spend a few hours of time to get a stray kitten an infinitely better life than he had when we found him. I'm glad we got to help this one.
Social Share