THIS POST MAY CONTAIN AFFILIATE LINKS. PLEASE READ OUR DISCLOSURE FOR MORE INFO.
So, as last reported, I got kicked off Starry Horizons! The guys coming in were very nice about it and offered to put me up in a hotel, but instead I decided to take the train down to Boston and stay the weekend with some family.
The bachelor party was spending their first night in Boston, so I was able to take the early train down with David. We arrived in Boston around 10:30, dropped our bags off at the hotel and went off for lunch. One of our favorite foods is one you can't find in small towns – dim sum. Boston has a fascinating Chinatown, so we easily found Winsor Dim Sum and had a great (and cheap) meal.
David and I parted ways and I headed to Copley Square, where my Great Uncle Jim and Great Aunt Lois live. They are in a great location and are always very welcoming to have me stay with them. My first night with them, they had another guest. Let's see if you can get this connection – their daughter-in-law's father. He was in town to pick up a Norwegian cruise to Canada. Jim & Lois also had their son Doug and his wife Ann for dinner. Doug & Ann (my first cousins once removed) live in Wellesley, so I have also spent a lot of time in the area visiting them.
Friday we walked to Boston Common and back for a bit of execise (Jim & Lois walk ALOT, which is I'm sure the primary reason for their excellent health). I split with them to run and visit the farmers market.
After lunch, we walked (2.5 miles!) to the Spirit of Boston. I met Bob Lawler from the Passenger Vessel Association, many years ago. Every time I've been in Boston, Bob has been so generous to allow me to come and cruise. This time I was thrilled to actually get to have him join us on the cruise. Bob gave us a tour of the newly renovated Spirit of Boston, and told us all about the new cruise type that we were attending; Boathouse Fridays. The Spirit of Boston's new renovations included lounges, bar seating and games, making it much more conducive to a party atmosphere. The boat goes out every other hour, and you can get one ticket for $23.90 and cruise all the way until 9pm. The drinks and food were excellent, and I was so impressed with the new interior. It was great to catch up with Bob, who caught me up on what was going on in the PVA.
On the way back from the cruise I split with Jim & Lois and walked along the Harborwalk, checking out the waterfront of Boston. There was a Lagoon catamaran named Anomaly out on a mooring, but no other cats. Starry Horizons would have looked good in the harbor.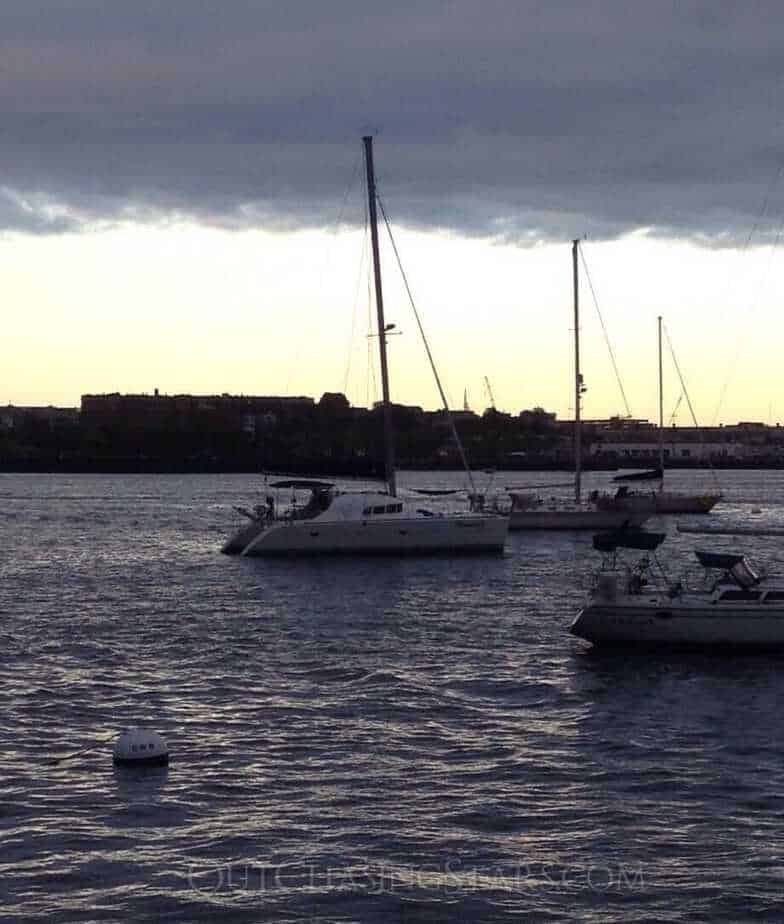 Saturday I was picked up by my big sister from my sorority, Lexie. I don't think I had seen her since her own wedding 5 years ago, so it was great to see her and meet her baby Gabe for lunch at Bon Me. Afterwards, we went to the Children's Museum and let Gabe play with the exhibits while we chatted.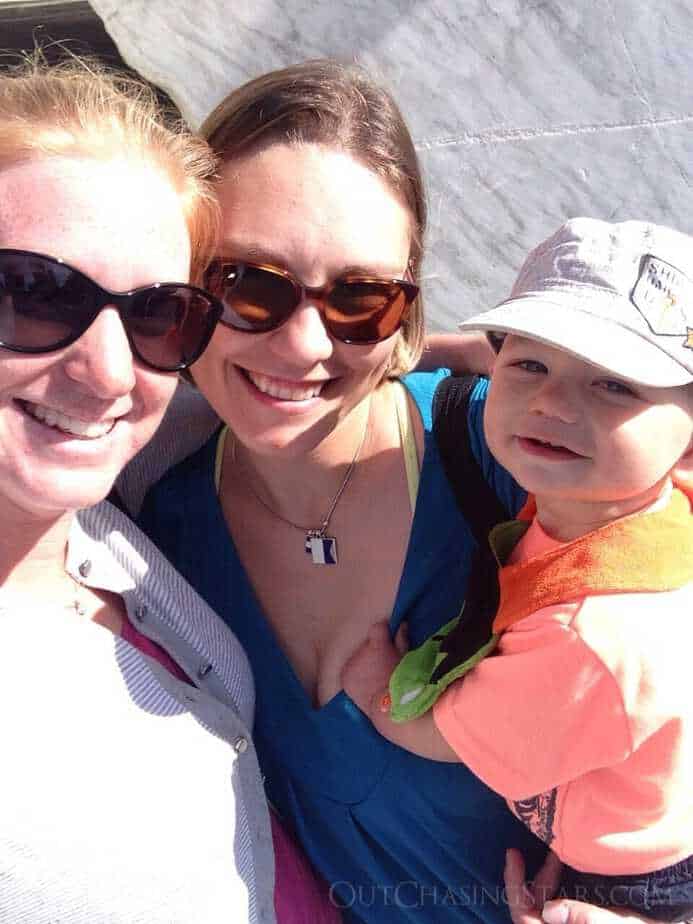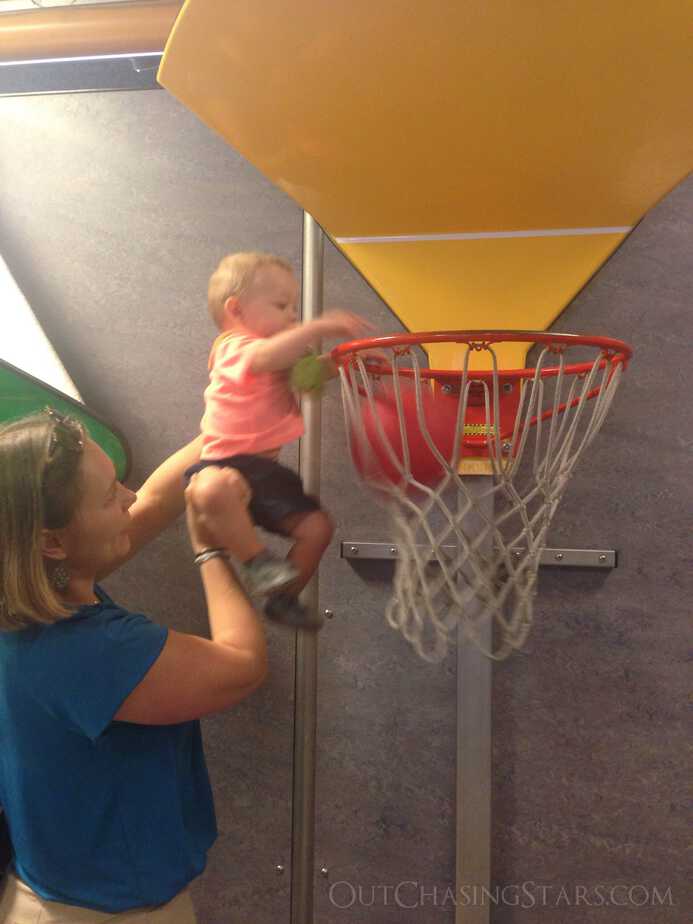 Friday evening, I went up to the Top of the Hub, a restaurant on the 52nd floor of the Prudential Building. I met up with my sorority twin Jan for drinks, and then were later joined by another sister Amanda, and her boyfriend Steve. Amanda, Steve and I went out to dinner (Back Bay Social Club – very good).
Finally, on Sunday, Jim, Lois and I went to the New England Aquarium, which was an excellent attraction. They have large tanks and lots of special presentations. We got to watch the puffer fish in the large round tank being hand feed, and saw penguins, seals, and a ton of aquatic life. My highlight was the shark and ray touch tank. It's the largest touch tank in the Northeast, and you can put your hand in while all kinds of rays and sharks swim by for you to touch. Very cool! Of course it's not quite the same as when they swim up to you in the wild like Honeymoon Harbor, but still neat!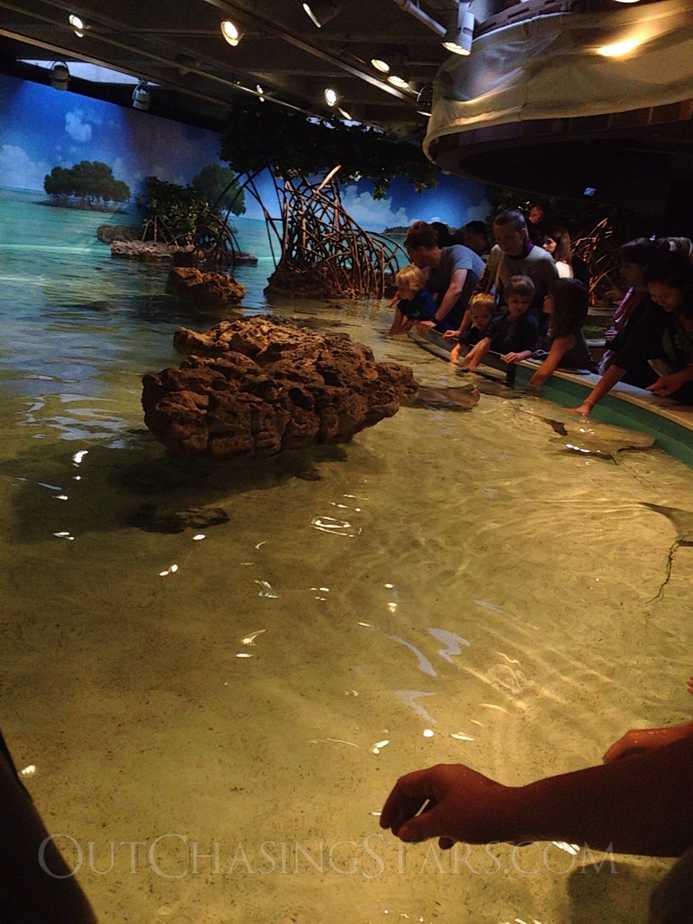 Jim and Lois took me for one last dim sum fix, and then it was time to head back home to Starry Horizons and see what kind of shape she was in after a weekend of debauchery.
Social Share