THIS POST MAY CONTAIN AFFILIATE LINKS. PLEASE READ OUR DISCLOSURE FOR MORE INFO.
Our passage to Portland was quick!
One of our first orders of business was getting the spinnaker out. The spinnaker rip was fixed by Canadian Sail Makers, a Doyle rep, who had the sail the whole time we were in Canada. Unfortunately, they didn't have the capability to furl the sail, so we took advantage of light winds from behind as we were leaving Lunenburg and got the sail up and properly furled.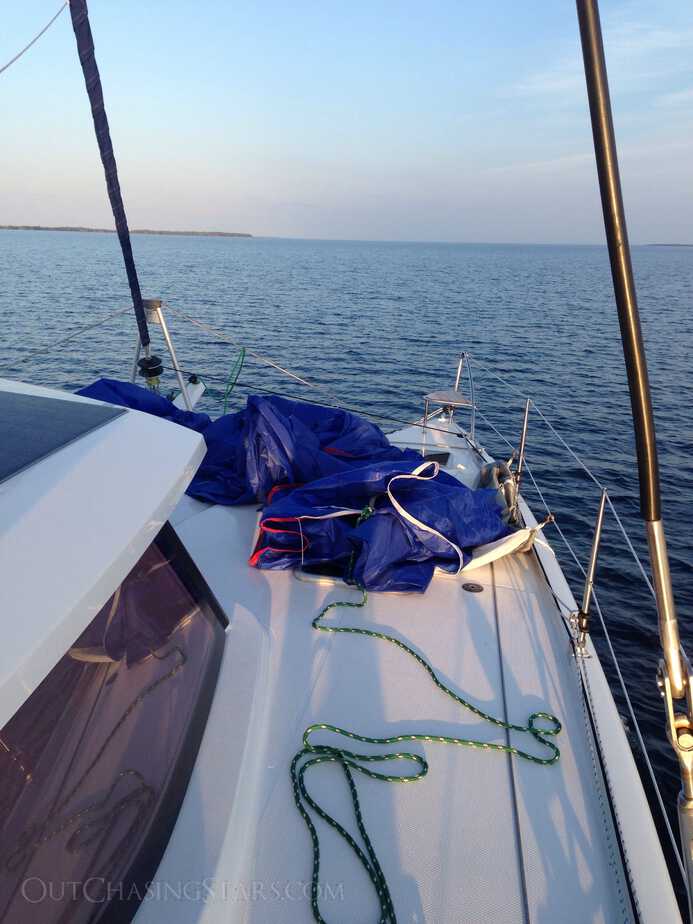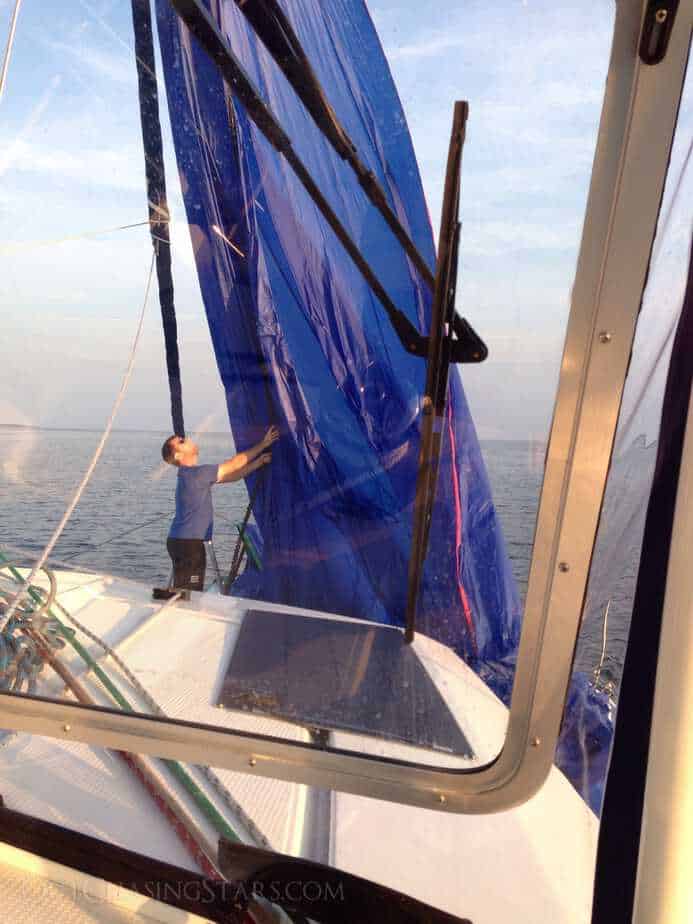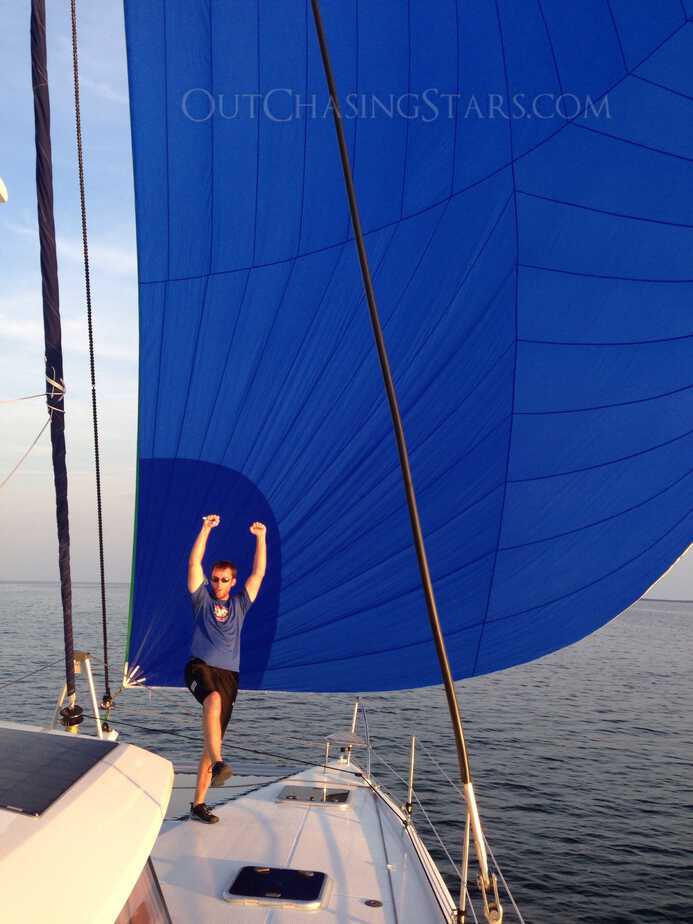 From there, we started with moderate winds, keeping us sailing swiftly downwind along the Nova Scotia coast. The winds even shifted a bit to our beam, so we were able to roll out our screecher (our very large headsail) and fly along. In a 12 hour period we sailed 94 nm – pretty dang good!
As we passed into US waters, however, the wind died down to almost nothing. We cranked our engine and motored in. We passed seals, a whale, had a hawk land on us, and dodged hundreds of traps! My god, Maine is full of them!
I had set up David's Floridian SIM card before we left Lunenburg, so David was able to properly call the customs office and report our entrance. We were instructed to go to the customs dock and we caused quite a stir – apparently the port security (the customs dock being by the ferry and cruise ship terminals) were not expecting us. But our customs agent quickly showed up, cleared us in, and confiscated my citrus fruits.
Once cleared in, we anchored on the edge of a channel and a mooring field. We've learned that this area is VERY difficult to stay in, because the wakes from all the boats passing through cause us (and the boats in the mooring field next door) to bounce around a lot. Being a 3-day holiday weekend, traffic was extra rough. We were constantly observing tankers, ferries, lobstermen, sailboats, and small power boats.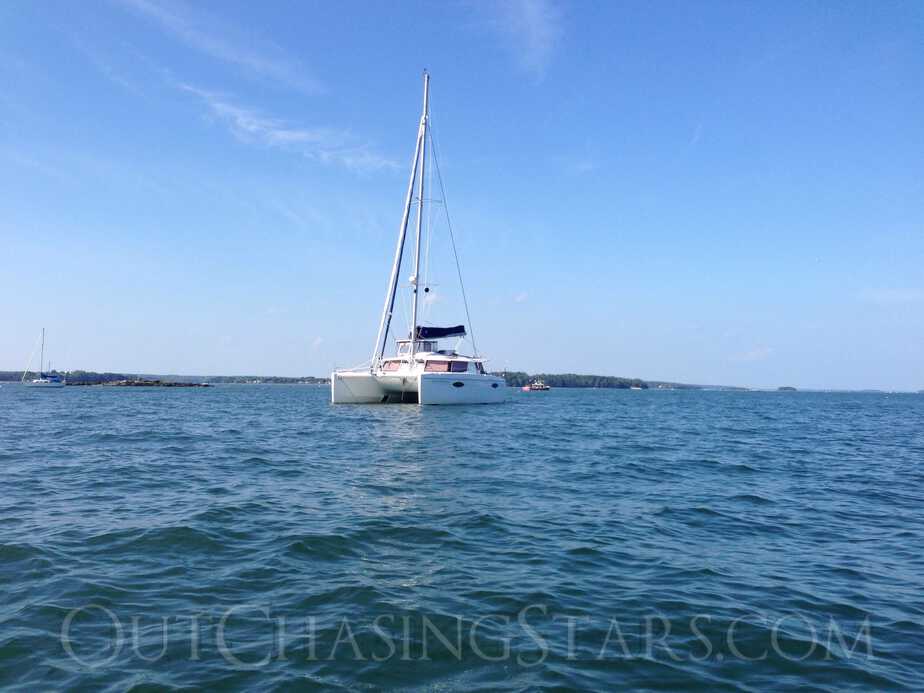 Sunday was spent organizing our guest cabins, and getting everything out of the way for our next round of guests.
On Monday, we dinghied over to Dimillo's Marina. Our reservation doesn't start until Wednesday, but they were nice enough to hold mail for us. David had ordered some supplies for a project, so we picked up our packages. David headed back to the boat, while I ran errands – AT&T (lost my Floridian SIM card), west marine (more parts for David) and Starbucks (internet).
Some of our Amazon packages:
I managed to grab a very late lunch at Blue Rooster (excellent falafel) and bring back a treat for David (donuts from Holy Donuts). The donuts were so delicious!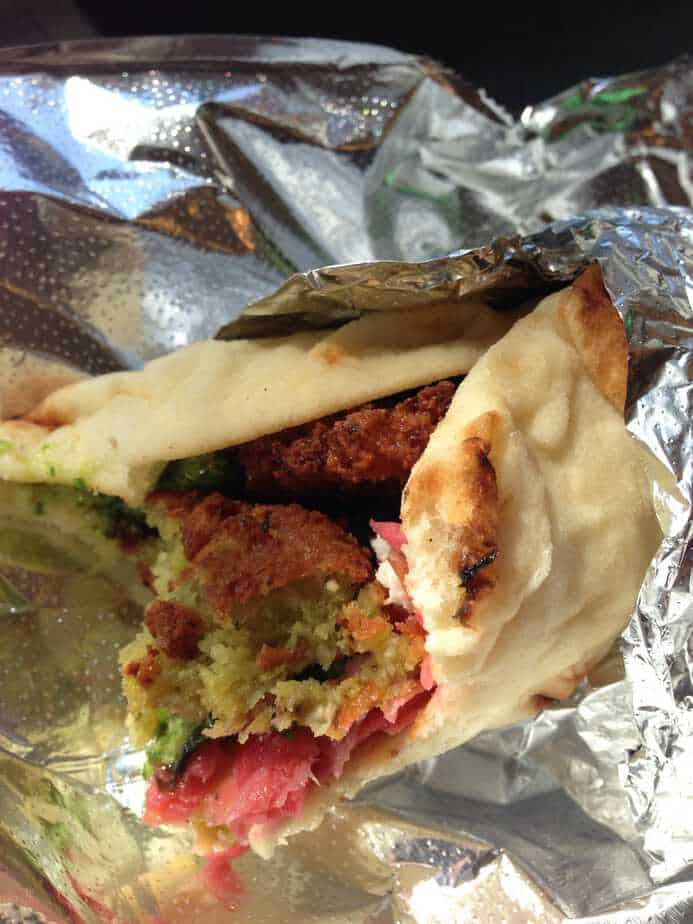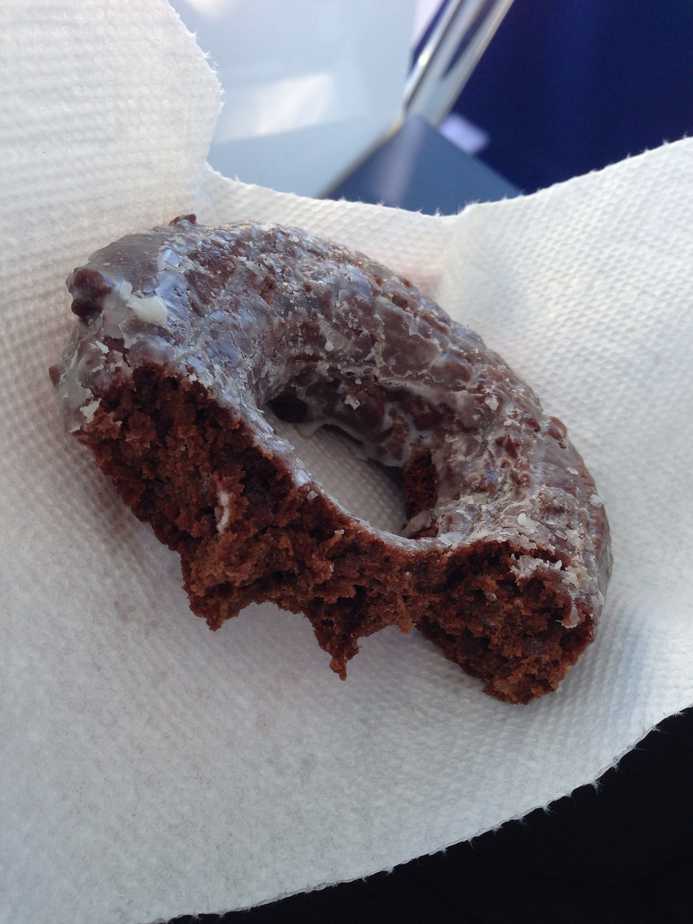 Tuesday was project day. David had two heads to get in ship shape condition (one was back flowing, the other possibly leaking and crooked). Most of my projects were smaller (respooling a reel, submitting COD renewal, etc). When I finished, I inflated Aquila (our kayak) and went for a spin. In the morning, I kayaked to Pomroy Rock and the East End Beach. Nothing too terribly exciting.
In the afternoon, I kayaked to Fort Gorges. Now that the holiday weekend was over, traffic was extremely reduced. I enjoyed spotting Harbour seals on my way to the island, and then found that I had the island all to myself. Fort Gorges, built in 1865, is on the National Register of Historic Places. It is completely abandoned. No office, very much an enter-at-your-own-risk situation.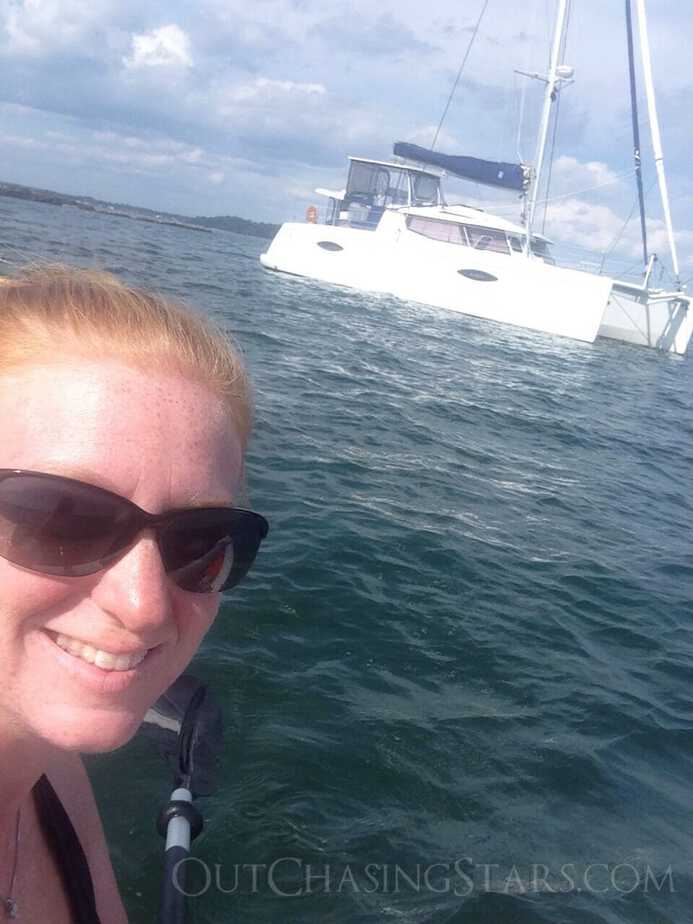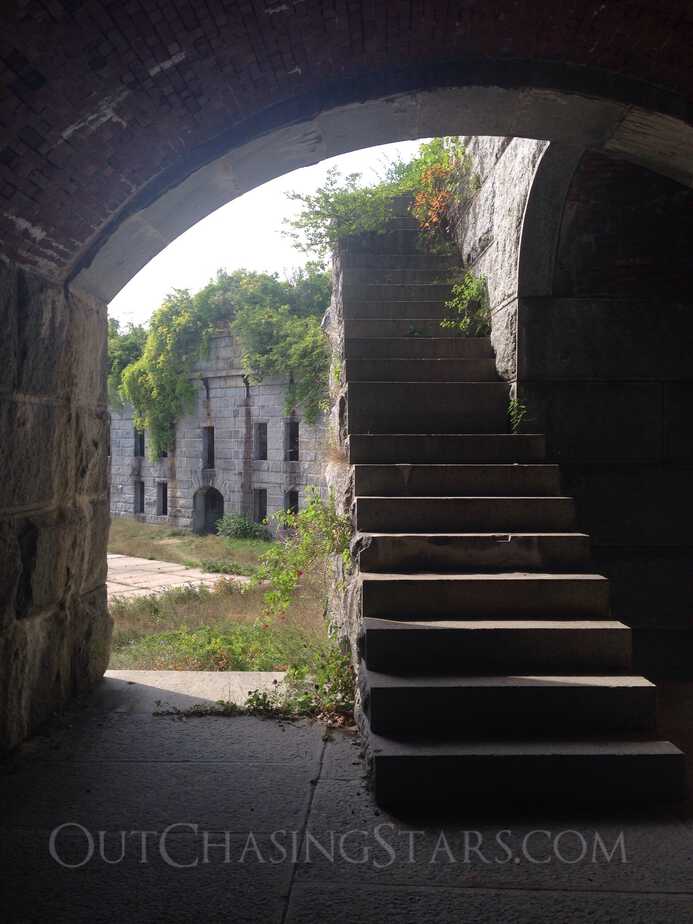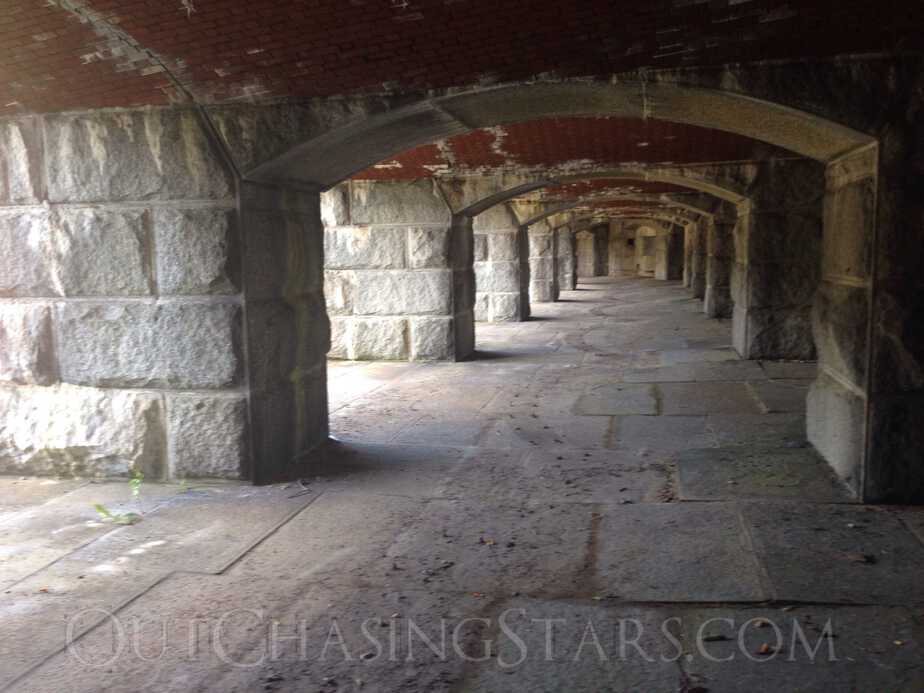 Having the fort all to myself was stunning. I love places like these were you get to see nature reclaiming our past. I walked through the fort and then spent some time shelling on the beach before kayaking back.
Wednesday we left first thing in the morning and headed to Dimillo's. A quick fueling up and we were tied to our dock and the real work began. David gave the boat a bath, and 2 loads of laundry later, our guest rooms were set up and ready to roll. It was great to have the marina laundry to use. Our washer/dryer machine is great for small loads and line drying. It would have probably taken me six loads in our machine to do all the sheets and towels.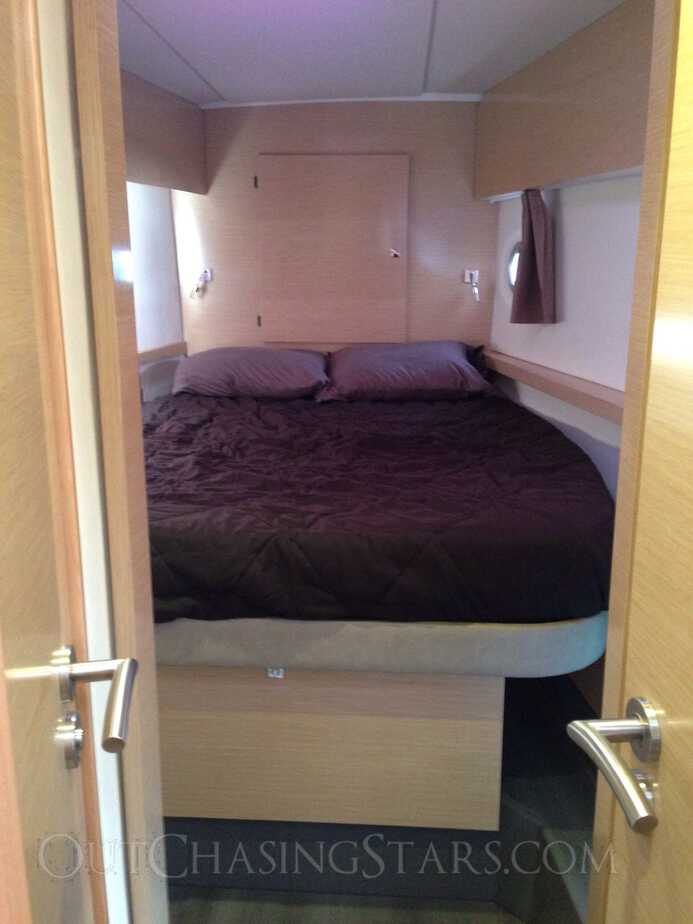 Wednesday night, we had guests over for dinner – Sari and Eric. Sari had been in our Offshore Emergency Medicine class in Portland last year, and living nearby, she had a group of us over for dinner one night. Sari and Eric are also catamaran people, with their 52.5′ Balance cat being built as we speak!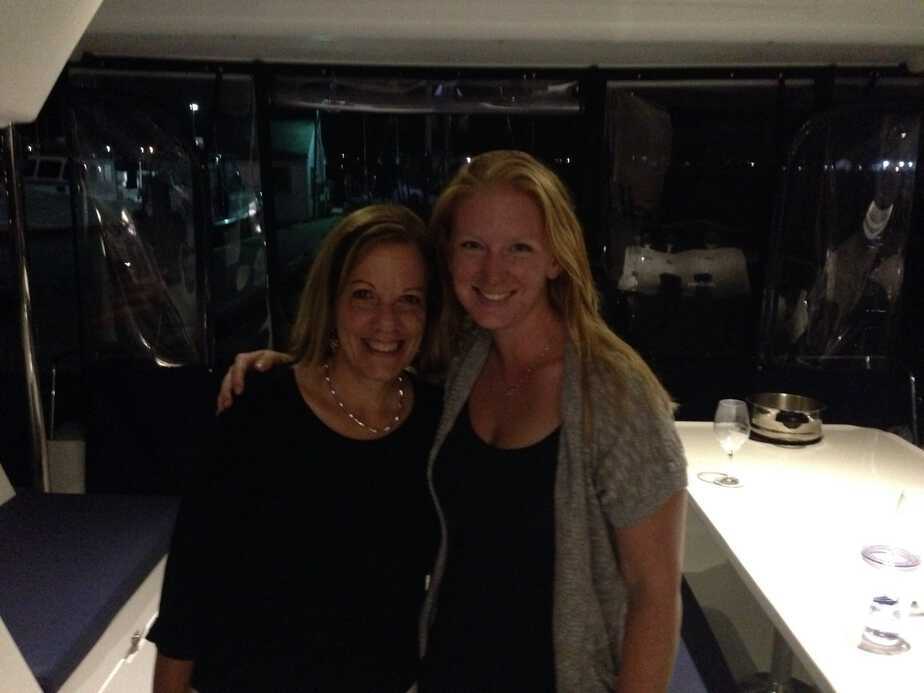 Sari and Eric were the perfect guests; after a long day of cleaning the boat – they brought dinner! It was great to catch up with them.
So, you may ask, why is Starry Horizons getting all gussied up? Well, David and I are currently on the Amtrak Downeaster, headed for Boston. We part ways there, and David heads off to a bachelor party – one night in Boston and then a train ride up for two nights on Starry Horizons. That's right, our girl is hosting 7 perfectly well behaved gentlemen for two nights of esoteric debates and early bed times. Or something like that.
As for me, I'm kicked off Starry Horizons. The gentlemen in question generously offered to get me a hotel room, but instead I'll be staying with my Great Aunt Lois and Great Uncle Jim in downtown Boston, catching up with friends and family.
See you later Starry Horizons!
Social Share