Three Weeks Cruising The Bahamas
After crossing the Gulf Stream, we spent 3 days in Bimini, where we decompressed and picked up my cousin Robert. With Robert we sailed from Bimini to Providence Island, stopping at Hoffman's Cay in the Berry Islands. We anchored in West Bay, away from busy Nassau, and I provisioned in West Bay. From West Bay we moved north towards Marsh Harbour, stopping at several great places along the way.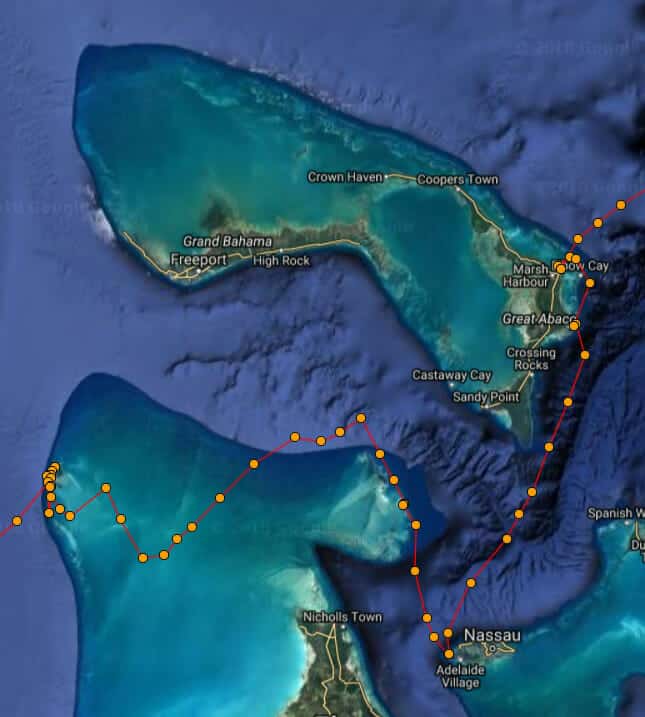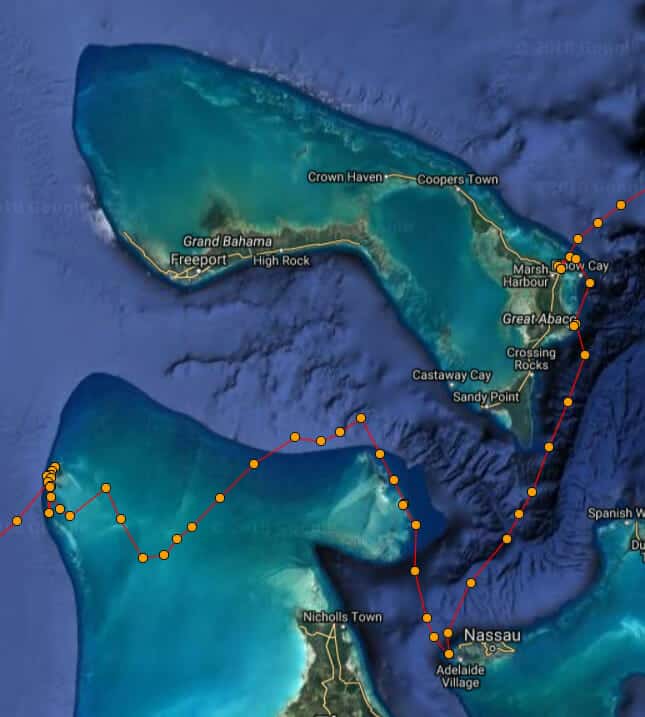 Don't Have Your Own Boat?
There are several charter bases in Marsh Harbour, including Dream Yacht Charters Abacos and Cruise Abaco.
For a day trip experience in Bimini to swim with stingrays and dolphins, check out Bimini Undersea.
Unfortunately, getting to the Berry Islands is difficult, as there's not much tourism there. Instead, you can see a different blue hole called Dean's Blue Hole in Long Island, Bahamas.
Other areas of the Bahamas are definitely worth exploring. There are sailing charter companies in the Exumas. We'd love to take a page out of Let It Be's book and cruise an entire season in the Bahamas.
Top 5 Bahamas Highlights
Swimming with dolphins in Honeymoon Harbour.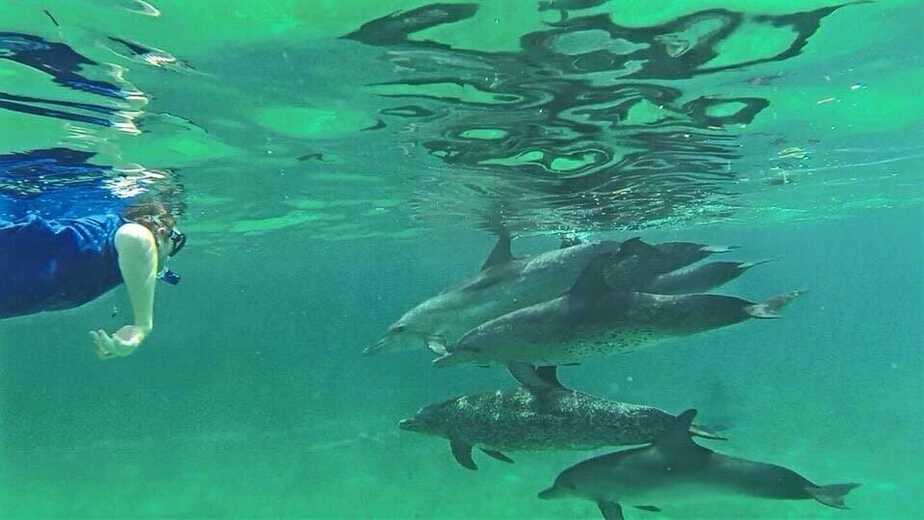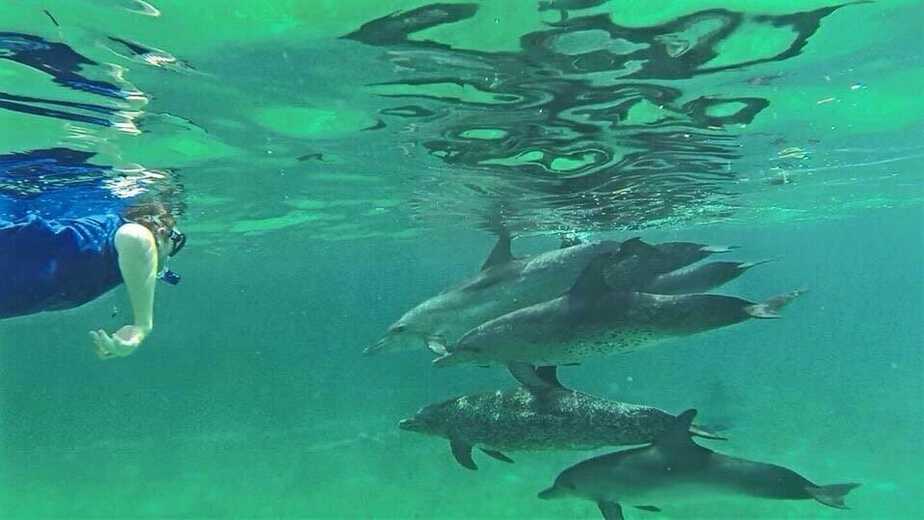 Letting stingrays play bumper cars with our ankles in Honeymoon Harbour. (We LOVED Honeymoon Harbour).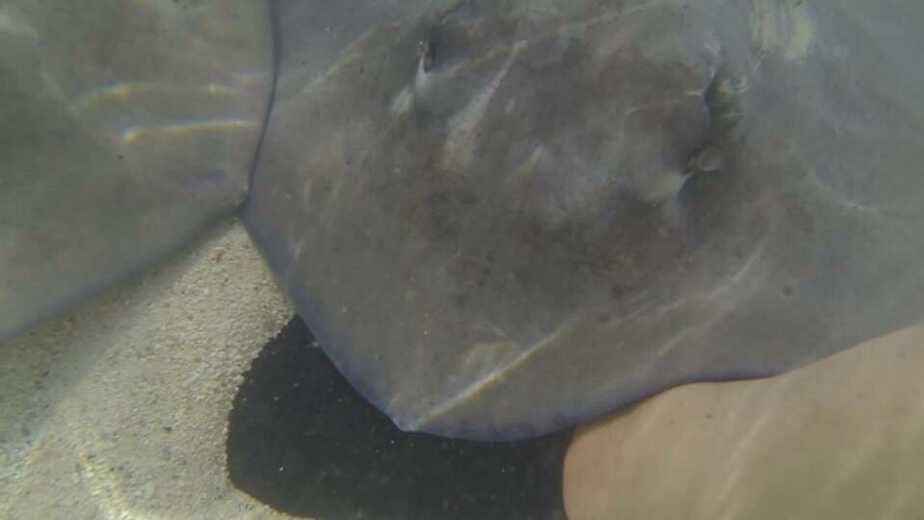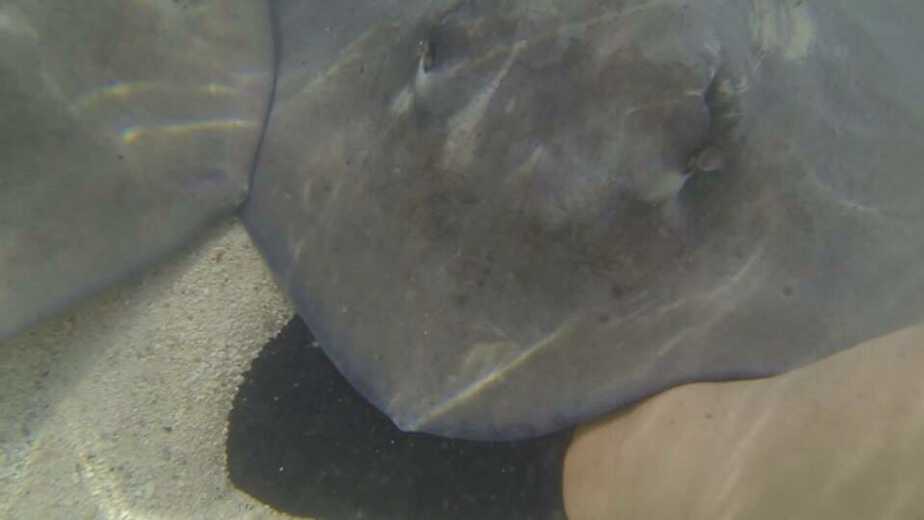 The Blue Hole in Hoffman's Cay.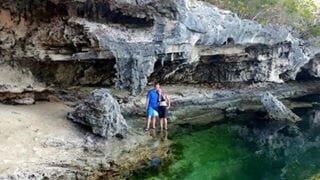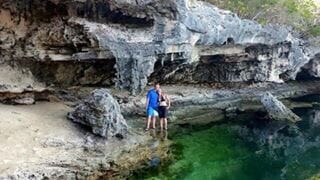 July 4th roast in Little Harbour at Pete's Pub.
Man O'War Cay.
Next Visit Plans
Three weeks is not nearly enough time to cruise the Bahamas, but it's what we had for the end of the season. Next time we cruise to the Bahamas, we will spend a whole season like our friends on Let It Be did. We didn't get to see the swimming piggies, or Thunderball Grotto. Sadly we didn't get any diving in either, although there are many fantastic dive sites in the Bahamas.
Goodbye Bahamas
We are about to start our engines and head north! Should be arriving in Halifax around the 22nd. You can keep an eye on our progress here.
So long!
-The Star Chasers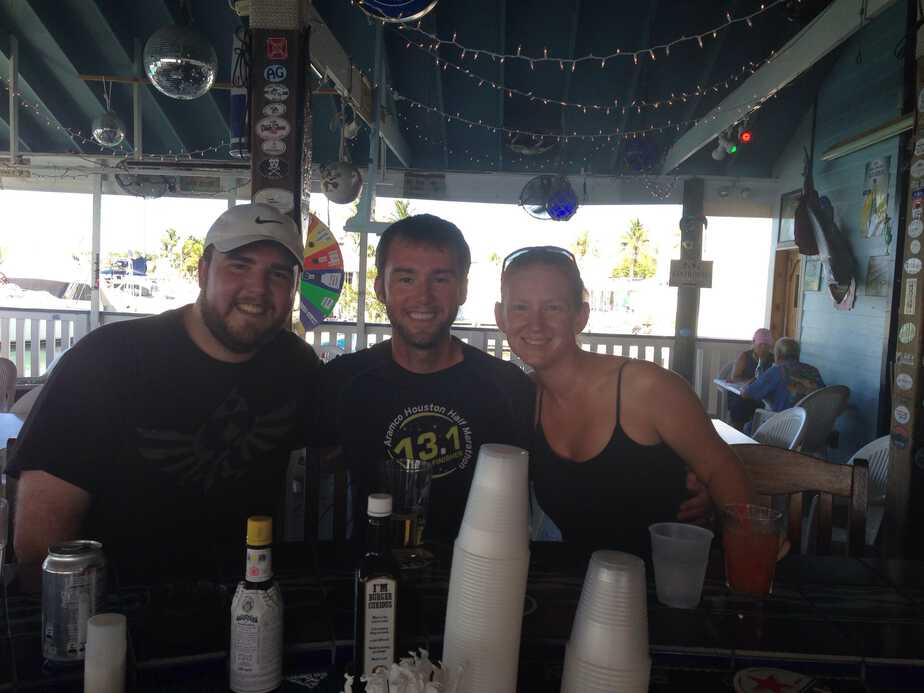 Watch the Video: 3 Weeks in the Bahamas
Pin it!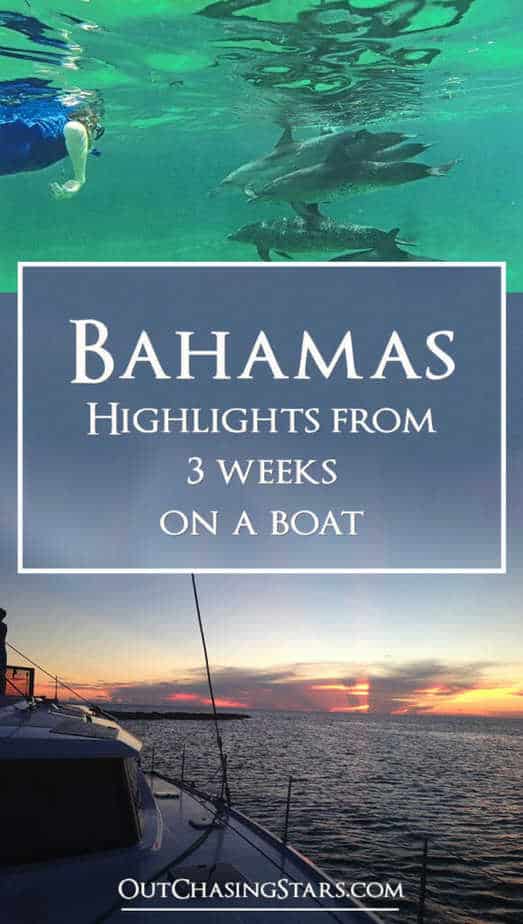 Social Share