THIS POST MAY CONTAIN AFFILIATE LINKS. PLEASE READ OUR DISCLOSURE FOR MORE INFO.
Since our last post about being in Miami, we have been working hard on playing catch up on the blog! David has produced two videos of our trip so far – Crossing the Bay of Biscay and A Coruna to Las Palmas. He is working on our third video, with our Atlantic crossing clips.
When we first arrived we moved into an AirBNB place, with wonderful hosts Kristen and Eduardo. We stayed for 12 nights with them. The area around the apartment and the boat is not great, but it was just a short walk to the boat and we could even see it from the apartment! We could also walk to Publix and downtown.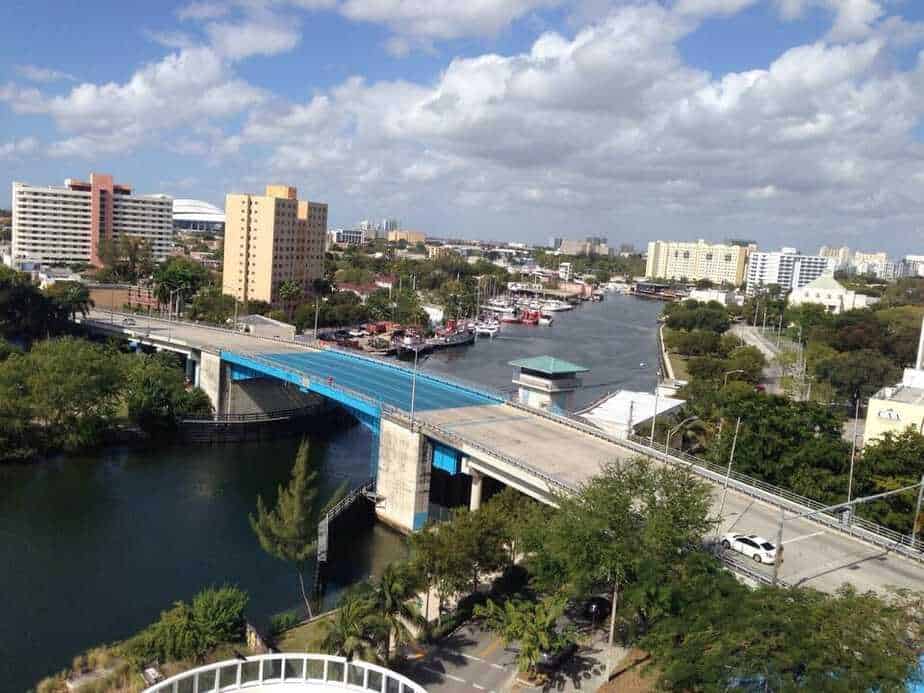 Sunday January 25th David and I pulled out our chairs and watched and cheered for the Miami Marathon runners between mile 13 and 14. A chilly but sunny day – great for a run!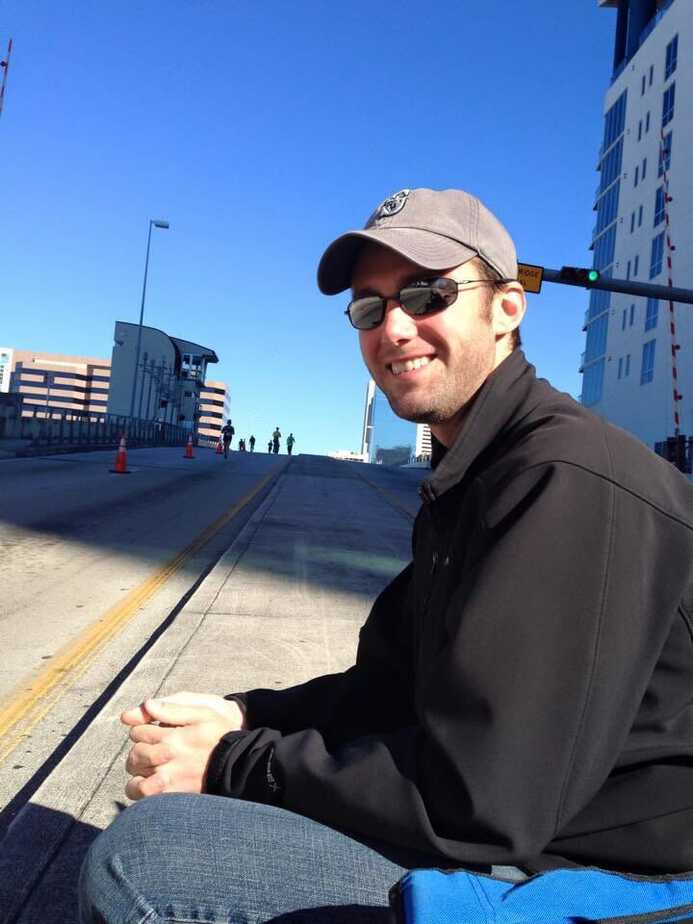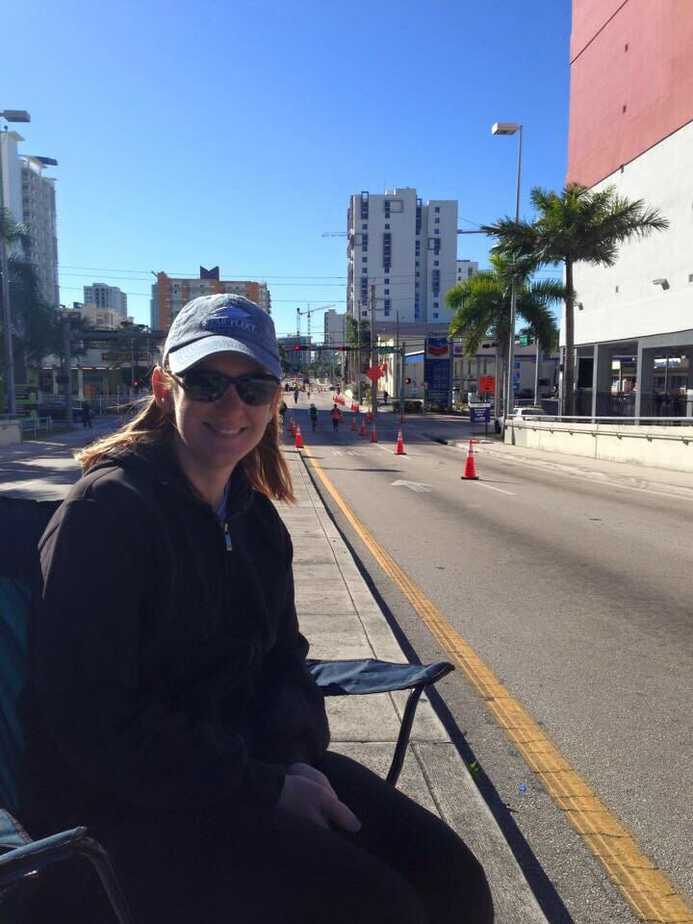 Tuesday the 27th I got to spend another day with Michelle and Zachary…we went to Bill Baggs Cape Florida State Park and had a picnic lunch and a walk to the lighthouse. It was a beautiful day!
On Monday the second we moved out of the AirBnB and into our friends Mike and Sharon's house. They life in Pembroke Pines, a 45 minute drive from the boat, so we rented a car. The AirBnB place was cheap, but I think we got a good deal on the car too, so we were saving some money. It allowed us to get two days to relax and veg, watching tv.
Yesterday we got to move back onto Starry Horizons. This does not mean they are done with the work as things are taking a bit longer than planned, but our new tentative completion date is the 14th. David will write a more detailed post about the "technical" stuff that is being done here.
Having a car, we were also able to do some heavy duty shopping at Bed Bath and Beyond! We are trying to solve some more "domestic" problems around the boat. One that we solved was our mattress. The mattresses from Fountaine Pajot are pretty hard, and we bought mattress pads in La Rochelle, but when we unwrapped them, they never puffed back up from their vacuum sealed state. So we bought a new, rather expensive mattress pad at Bed Bath and Beyond, and cut it to fit, which is SO much better!
We also picked up a special drain for our shower to try to keep my hair from clogging up the shower pump (which had to be replaced here in Miami due to an unrelated issue). We also have a yet to be resolved problem – our towels. As I noted in our Atlantic Crossing summary, towels are difficult to keep dry. There is a towel bar in the bathroom, but it's in an awkward place above the toilet. Then there is a towel hook by the sink and then one by the shower. However, when you are underway, the is very little ventilation in the bathroom so no matter where you hang the towels, they don't dry well at all. While stationary, you can open hatches, which helps a lot, but it's still not great. One solution is a different towel, but we still need a better place to hang towels. The same applies in the kitchen – no good place to hang dish towels.
Now that we know we are here through the 14th, that means we will be in town for the Miami Boat Show! We know of a few people who are coming, and we are planning on attending and doing some shopping. If anyone who is reading is attending, let us know and maybe we can get together for a drink. There is also a Women Who Sail meet up on Saturday, so I am looking forward to that.
Today, we went to the Key Biscayne Home Tour – 6 homes on the island, most of them original Mackle homes. All of them were beautiful, and I would describe them as contemporary beach, with lots of light and open views. The tour ended with a food tasting at the local park. It was great!
It is difficult for us, being in a holding pattern here. I know I am going to get in trouble for saying this – we know! We know! We know! – a golden rule of cruising is don't make plans. However, it is hard not to play the "if" game; "if" they really finish on the 14th, and "if" we get a weather window right away "then" we can be in Houston by this date, and etc…. Another difficulty is that we have some dates marked that we can not miss – my best friend is getting married! So between moving the boat, I need to get back to Houston, then to Nassau for the bachelorette party, then to Glen Rose, TX for the wedding.
Making the best of things, we have enjoyed seeing manatees almost every day!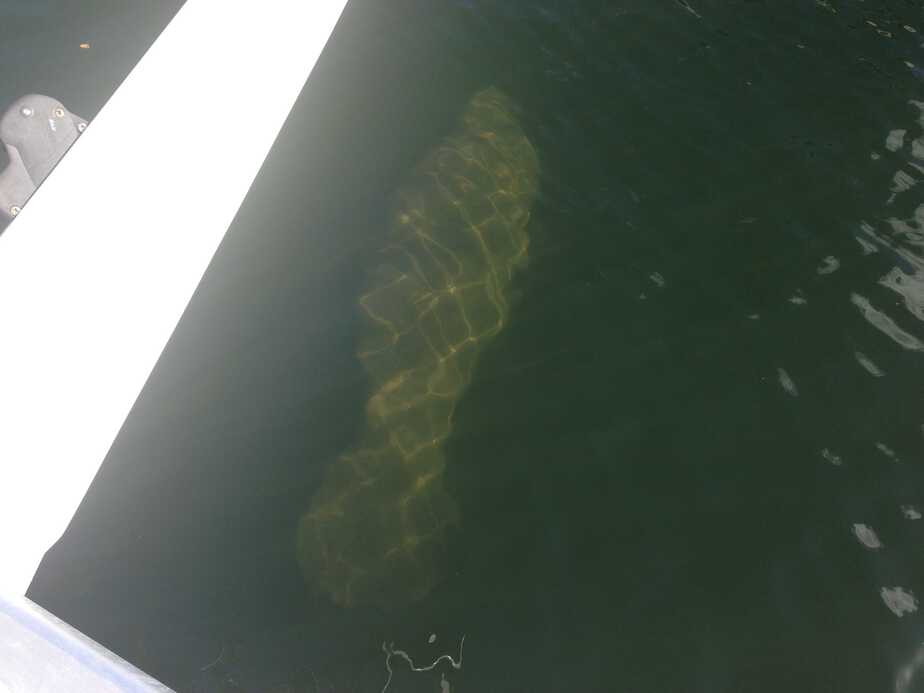 Social Share