THIS POST MAY CONTAIN AFFILIATE LINKS. PLEASE READ OUR DISCLOSURE FOR MORE INFO.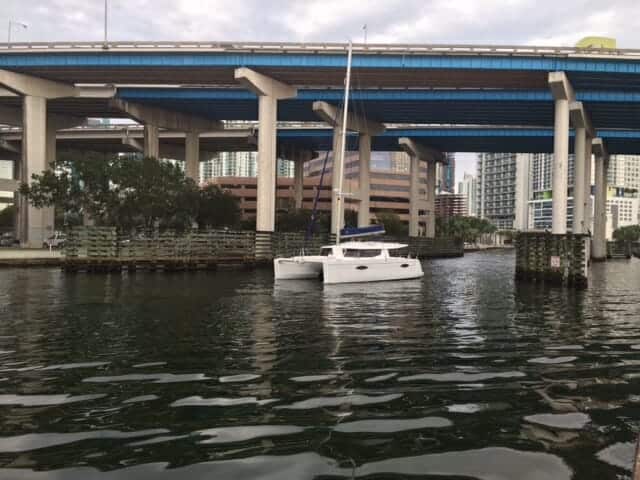 Our feet are back on solid ground, and yes the world is swaying, but we made it!!! Starry Horizons is officially tied up to a dock in Miami and our transatlantic crossing is at an end. This morning, we passed through Gun Cay Cut, entered the Florida Straights and set a course for Miami. The winds were pretty light and variable, so we motorsailed the whole way, but conditions were very calm for the Gulf Stream.
In a sign of the times, our first official act upon landfall was to request a trip to Starbucks for some special treats and internet. We've been sitting here and are a bit overwhelmed by all the support people have left here on our blog, Facebook and all the emails we've received. Thank you!
In total the crossing took a bit more than 26 days, our biggest problem was that I suck at fishing, and we didn't kill each other. I will definitely take it. A much more detailed review of our crossing will be forthcoming, but for now we're just working on slowing down, catching our breath and starting to come up with a list of things we need to do now that we're back in the States. Biggest item on the list: laundry. What can I say, it's the small things.
Thanks again for all your kind words of encouragement and support! We will work at responding to comments and emails over the next several days, but for now, we made it!!
Social Share