THIS POST MAY CONTAIN AFFILIATE LINKS. PLEASE READ OUR DISCLOSURE FOR MORE INFO.
I think of my Dad constantly, even in the hustle and bustle of moving aboard and getting the boat ready like we had today. Dad passed away 5 years ago today, and we marked the day by having some sushi aboard Starry Horizons. I know Dad would be super proud of us.
Dad was a huge inspiration for us to do this trip. Here is a picture of him aboard the Star Cat in 2007 after he single handed across the Gulf of Mexico to Florida.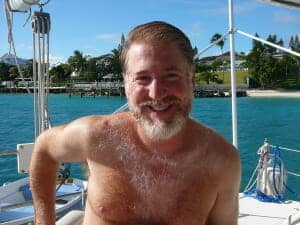 And here is us together in the 90s aboard a charter boat in the Abacos.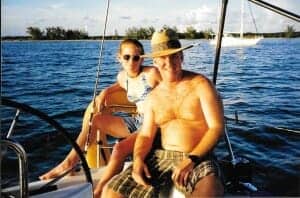 Dad was a wonderful guy, and an adventurous sailor. I miss him!
Social Share