THIS POST MAY CONTAIN AFFILIATE LINKS. PLEASE READ OUR DISCLOSURE FOR MORE INFO.
Wouldn't you know it, a week and a half until we leave for France, and we get 2 more pictures of Starry Horizons under construction, making for a grand total of 3… Guess she's just camera shy at this point. That will soon change once we get on board. Here are all the pictures we've received so far. The first one had previously been exclusively posted on our Facebook page.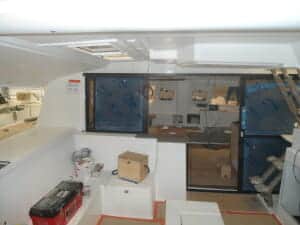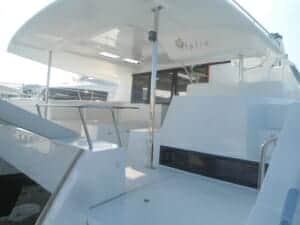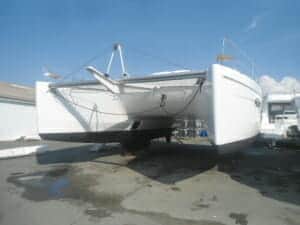 We're also making a few changes to our website in preparation for our upcoming journey. We've added a Location page which has a map that will constantly show our location, thanks to our DeLorme inReach tracker. So anyone who is particularly concerned with making sure we're okay (that means you parents…) can follow along with constant position updates.
We aren't planning on activating the tracking feature until we're actually on the boat, so the page will remain blank for a while, but eventually it will show our entire path around the world. Which I think is a pretty awesome way to keep track of where we've been!
Social Share