A big, exciting thing for us this year is that we are planning on spending cyclone season in Australia! Normally we don't have too much work to do to visit a country, but with Australia we've got our work cut out for us. A few rainy days in Tonga with cell phone service got the ball rolling on planning our visit.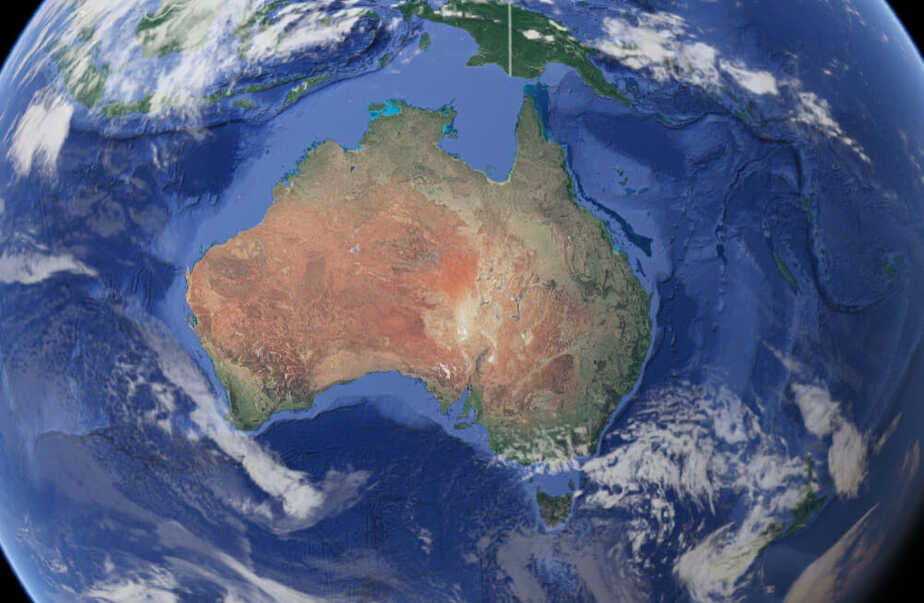 Visa Application
We filed online for a 12 month subclass 600 visitor visa to Australia. The online application was pretty easy, the hardest question being "In the last five years, has the applicant visited, or lived, outside their country of passport, for more than 3 consecutive months?" That required listing every country we went to and the dates. Well, we've been outside of the US for more than 3 months only twice surprisingly, but each of those times included a lot of different countries. Which had to be entered individually….from a drop down menu…with dates.
We sumbitted the applications on June 29th, and on July 4th, we received the response that we needed to do a medical evaluation and chest x-ray by a Department of Immigration and Border Protection-approved physician. The closest physician was either Tongatapu, Suva or Lautoka. We had 28 days to response via email. I asked if we could wait until we were in Fiji to do our exams. I never got a response…so I waited and waited. Finally, I just made an appointment in Suva and uploaded a PDF of the emails with the doctor as "evidence of intent to procure medical appointment". That was the way to do it, because we got a confirmation email shortly after.
So, upon arrival into Savusavu, David and I booked a flight to head to Suva. The doctor we visited was fantastic (Epworth Clinic). The appointments costs $320 FJD each ($160 USD). The doctor told us she would have everything uploaded to the system within 5 days. She did call me the next day to ask a follow up question – I had a positive TB test as a kid, and underwent treatment. Obviously TB is a big concern, but it was 20+ years ago.
We were very concerned that after the medical information was filed, that would ask us to do something else in person, like biometric readings. We tried to contact a ton of people (even going to the TT Services office in Suva) asking if we could just go ahead and do our biometrics when we were in town (they only cost $37 FJD). The other option, if they were to require it, would be to either fly back to Suva or wait until we got to Viti Levu in the boat (late September) and take a bus.
No one would take our biometrics, so we went off to the airport concerned we'd have to come back, but sitting in the cafe we received the email – approved! We have a one-year visa that we can start anytime between now and August 2018.
Rough Plans
We need to be south of approx 25° S (roughly Brisbane) by December 1st, so we are planning to come into Coff's Harbour. From there, we will cruise down to Sydney for New Year's Eve. We have several friends who were there last year – Red Thread, Balikcil, and Escape Velocity. In January we will head north from Sydney, to Horizon Shores Marina, just south of Brisbane, where we will store SH for two months.
We do have a few major projects to do – replacing our batteries, replacing our lifelines, purchasing dive gear and installing a dive compressor are at the top of the list. And of course, we want to get out and explore the rest of the country. I've been to Australia before; my dad took me on a three-week trip, touring the east coast and central areas. David has never been.
It's so easy to fly around Australia, and most of the cities have decent public transportation. I think we will spend about 2 months roaming the country. Must dos on our list: Melbourne, Hobart, NYE in Sydney Harbour, and Urulu in the outback with the Field of Light art installation.
Once cyclone season is over (April 1st for us), we will start to make our way north, cruising the grounds between Brisbane and Darwin.
Then, in Darwin we will most likely depart for Indonesia with the Sail Indonesia Rally which starts in July. We have some friends doing it this year – Balikcil and Nauti Nauti.
Then of course the fun stuff – visiting friends! We've made a few Aussie friends as we've been cruising and we look forward to meeting up with them. I'd imagine some of you reading this are Aussie too – we'd love to hear from you for tips for our visit. Keep an eye on our facebook page too – we might have to plan a meetup or two while we are touring.
Social Share